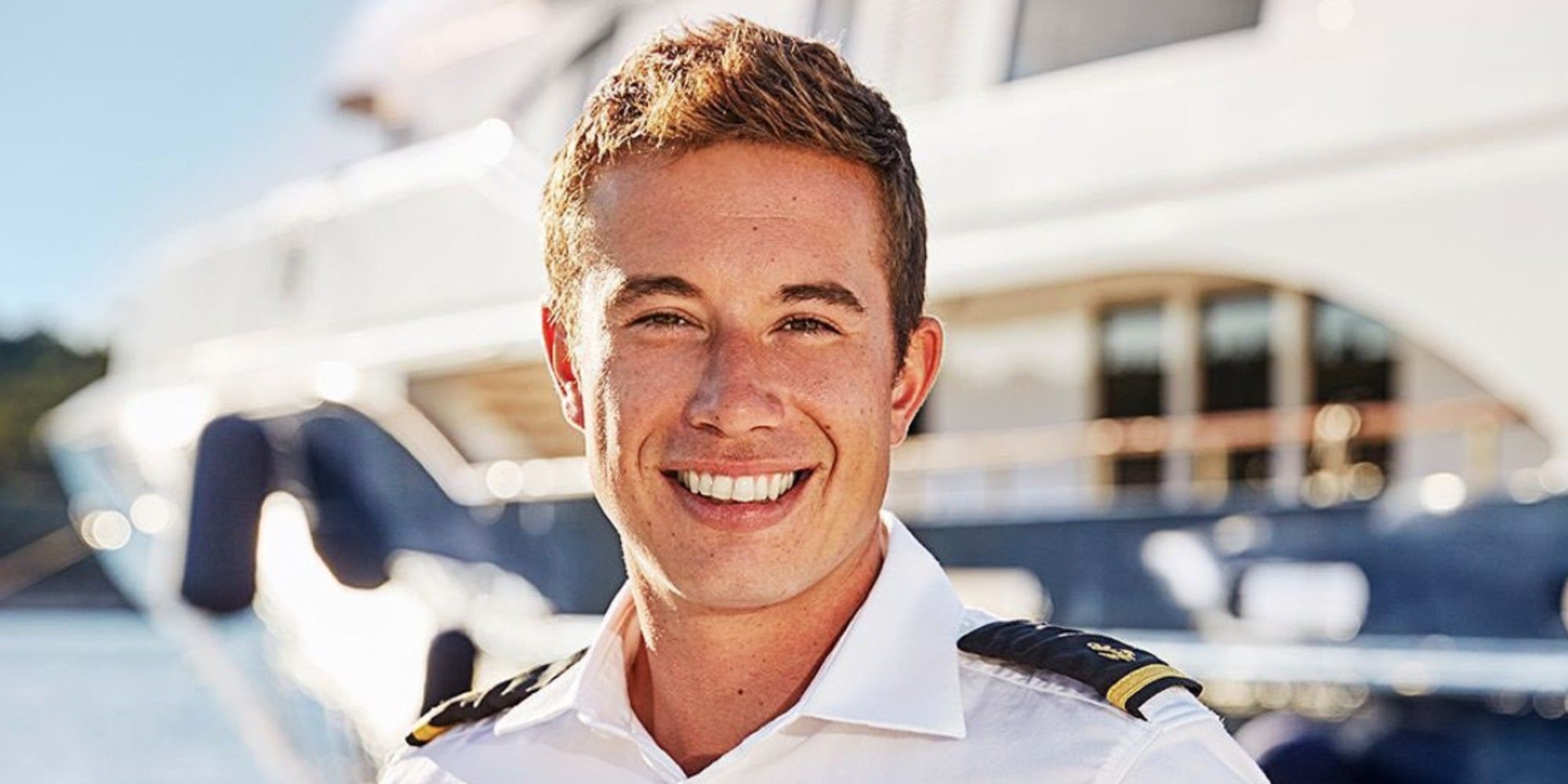 David Pascoe, former deckhand on Below Deck Mediterranean, recently revealed to his followers that he would officially try to be sober for one year. The jovial Bravo star won fans over quickly with his hard-working demeanor and happy personality. While David has shared he struggled with depression, no one knew how deep it went.
The 180-foot Benetti superyacht, aptly named the Lady Michelle, was home to the cast of Below Deck Mediterranean season 6. Bravo fans loved the last season as each and every crew member, with the exception of Lexi Wilson, got along. For his part on the show, David has been a standout deckhand. David's positive attitude easily won him the respect of his bosun, Malia White, as well. During the cast fallout with Lexi, David explained that he always tried his best to see everyone as human and to be kind, but it seems he may have had a few demons of his own.
Related: Below Deck: Hannah Ferrier Claims Sandy Knew About Her Anxiety
The Below Deck star recently took to Instagram to share some personal news. In a selfie, David revealed he has decided to give up alcohol for the coming year. In the post, he noted that fans all saw his exploits on the show at the hands of "one too many," including the dastardly fall out of the hot tub. The Bravo personality went on to note that the show and the industry go hand in hand with alcohol consumption as many often choose to work hard but play harder. The post was a tad confusing and left fans wondering if he was a recovering alcoholic or trying to do some good. Check out David's post below:
There seemed to be a bit of miscommunication going around as David wrote, "As I turn 30, I am forever grateful for the life I've been given and want to do a little something to try and help those who are dealing with something that no parent should ever have to endure, the potential loss of a child." David went on to explain that he would be taking part in a one-year sobriety challenge that started today. His goal is to be able to support a charity the helps parents during incredibly difficult times. He shared that he would be alcohol-free for the next 365 days from the moment his post went live.
Even though there was a little bit of confusion within the comments section, most followers supported David's act of kindness and charity, wishing him luck throughout the year. The Below Deck Mediterranean fan did not reply to any comments as of yet, but he looks pretty determined to help those around him in need, and Bravo fans love him for that. Fans can keep up to date on his progress by following him on social media.
Next: Below Deck Med: Hannah Says Captain Sandy Feud Began Before Season 5
Source: David Pascoe/Instagram
from ScreenRant - Feed