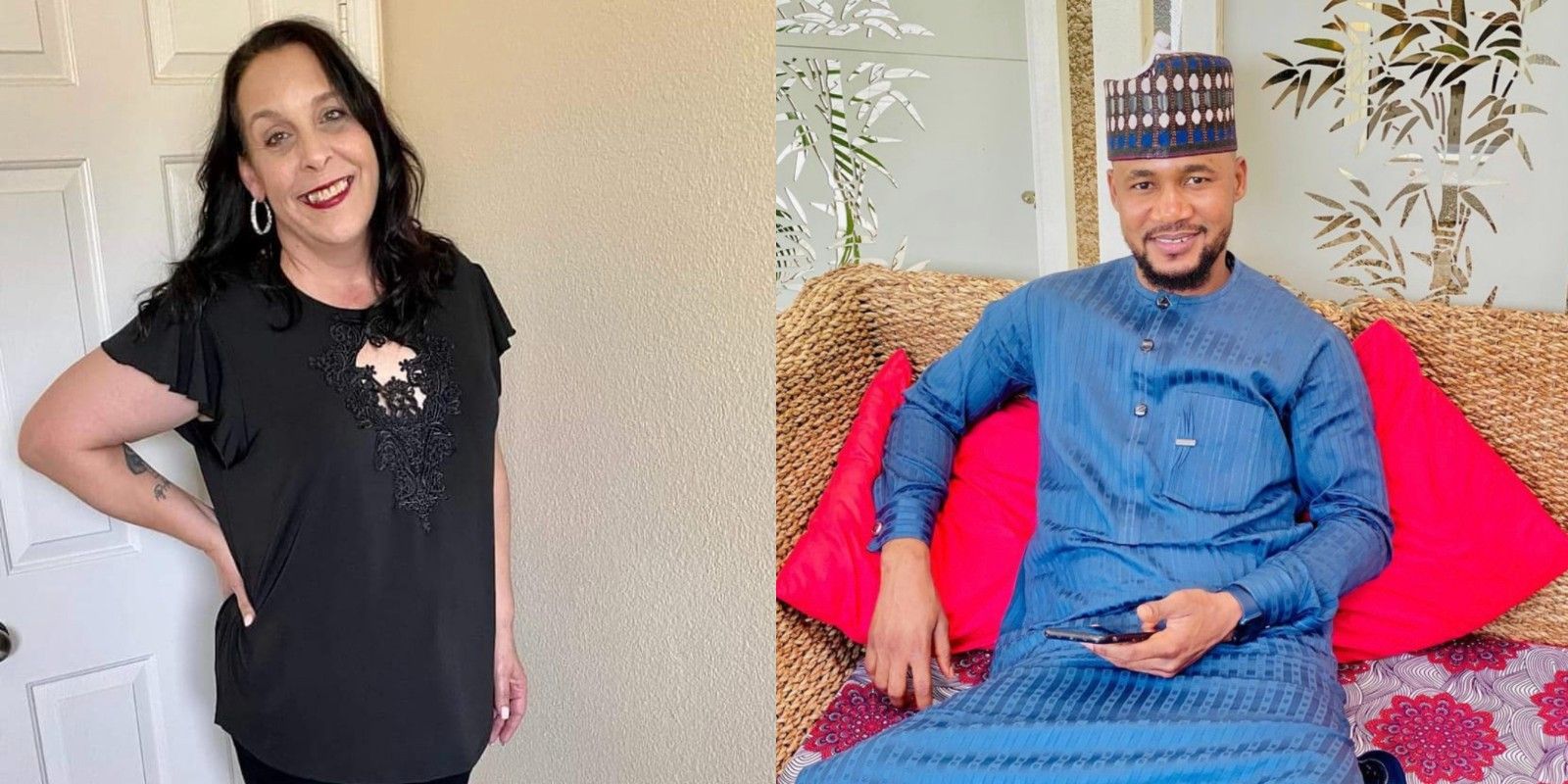 Usman Umar AKA Sojaboy's true feelings about American girlfriend Kim have been questioned by 90 Day Fiancé fans after his new Instagram post about her. With Usman returning to 90 Day Fiancé: Before the 90 Days after a dramatic season 4 with ex wife Lisa Hamme, fans expected his relationship with Kim to be the same. Scarred by his previous marriage, however, Usman is still preferring to not fully commit to Kim and calling her a "potential" girlfriend. But the Usman off-cameras claims to be in love with the loyal Kim with all his bones and his heart, although his Instagram tells a different tale.
San Diego resident Kimberly is similar to Babygirl Lisa in many ways. She's over 50 like Lisa, is a mom, was cheated on in her previous marriage and met Usman on social media after falling for his musical talents. More importantly, Kim also has a jealous streak that's been shown in the 90 Day Fiancé: Before the 90 Days teaser despite her being okay with Usman marrying multiple women to have kids. Fans stay convinced that Usman is more in love with getting a green card to become a "bigger celebrity in the States" like Michael Jackson. And Usman is dropping hints that he is using Kim for fame.
Related: 90 Day Fiancé: Why Usman's Zodiac Sign Makes Him A Smooth Operator
Sokoto resident Usman's Instagram page has grown by leaps and bounds since he first became a reality TV star with 90 Day Fiancé in 2020. He currently boasts of 214k plus followers and claims that millions of women try to seek Usman's attention on DM. But Usman wants to prove he has eyes only for his Kimbally even though his newest post is a major goof-up. "I believe I have chosen the right one Kimberly Dawn @kimberly90," Usman wrote as his caption for a video showing his and Kim's preview for 90 Day Fiancé: Before the 90 Days episode 3. It's the episode when Kim and Usman will finally meet in Tanzania. Kim says that she only has two weeks to convince Usman that she's the woman for him and gives him a PS5 as a gift. But in the comments, fans are mocking Usman for not even knowing the "right" Instagram handle of his Kim.
Kim's IG username is "@itskimberly90" and Usman has tagged someone else entirely who uses the handle "@kimberly90." The video has received over 23k views so far, yet "King Africa" singer Usman has not noticed the comments such as, "You tagged the wrong person" and "Who did you tag?!!" Someone called Usman's mistake an "epic fail" and a different fan joked that Kim giving Usman a PlayStation has suddenly elevated her position to wifey material.
Oddly enough, Usman is also not following Kim from his official Sojaboy Instagram page which is suspicious as she had bonded with him after sliding into his DMs. Besides, even Kim has not been spared as some TLC viewers think she is also piggybacking on Usman's TV success for clout. Whatever the case may be, Kim and Usman are surely the couple one needs to watch out for on 90 Day Fiancé. Given Usman's reputation of being a scammer, and Kim being Lisa 2.0. fans can either expect sparks to fly or for this non-relationship to go down in flames.
Next: 90 Day Fiancé: Baby Girl Lisa Reacts To Usman's Before The 90 Days Return
Source: Usman Umar/Instagram
from ScreenRant - Feed