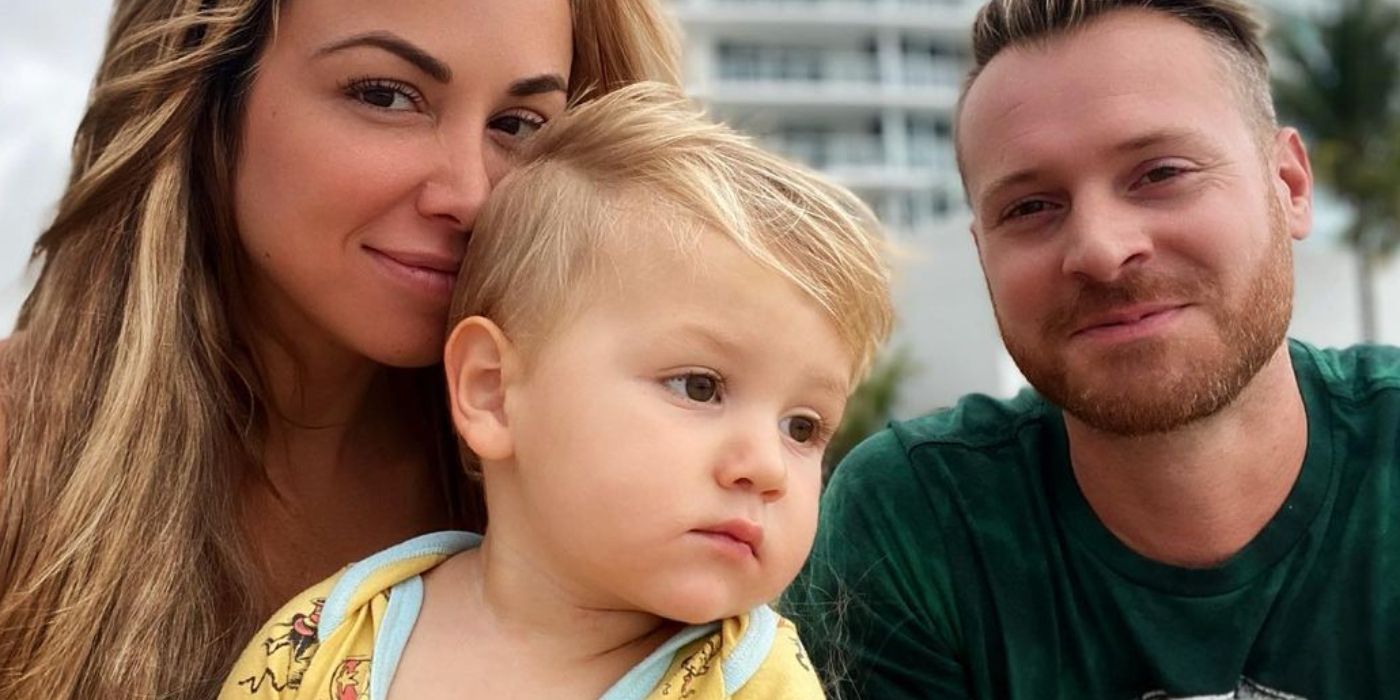 Former 90 Day Fiancé star Russ Mayfield sparked reconciliation rumors with Paola Mayfield after leaving a sweet comment on her latest Instagram post. Many fans may know that Paola and Russ had been together for almost a decade. They featured on 90 Day Fiancé season 1 in 2014 and became one of the most popular couples of the franchise. However, Paola fueled divorce rumors with her husband at the beginning of August 2021. She told fans she doesn't like to pretend everything is fine when it is not. Soon, her manager released an official statement revealing that Paola and Russ were on a break.
Paola's manager told 90 Day Fiancé fans that the couple is entering marriage counseling and trying to resolve their marital issues. The manager affirmed that the couple isn't thinking of getting divorced yet. Despite being in therapy, Paola consistently slammed her husband on social media. She made shocking revelations about Russ' jobs and took a dig at his financial status. When many fans thought Russ and Paola's marriage might end in divorce, the fitness trainer shared a cryptic marriage update with a happy family photo.
Related: 90 Day Fiancé: Paola Hints At Major Career Success Amid Marriage Drama
While going through a rough patch with Russ, Paola has again shared a smiling picture with him and their son, Axel Mayfield. She wrote, "Family picture before heading to Atlanta for the @NWA #hardtimes2." Usually, Russ avoids leaving comments on his wife's Instagram posts, but he made an exception. The former engineer is happy he got to spend some quality time with Paola before she left for Atlanta. In Russ' words, "Glad I got to spend time with you before you left! Ax and I are going to miss you!" His sweet words for his wife made many fans believe that this 90 Day Fiancé duo has reconciled.
Paola didn't respond to Russ' comment, but many fans are super psyched to see the couple working on their issues and sharing their love for each other on social media. A fan commented, "I applaud you for working so hard for your marriage and not being afraid to show the struggles." Another chimed in, "Glad to see you're working on your marriage." A different fan expressed, "I hope you are able to continue to repair things and come out a stronger family for it." A few fans are also surprised to see how different Russ looked with grey hair.
Earlier, the Colombian beauty claimed she didn't post happy pictures with her husband because they weren't doing great. Therefore, this new family photo hints that the couple is probably doing better than before. The aspiring wrestler Paola had to leave for Georgia to participate in a wrestling championship. She will be away from her son and husband for three days. Hopefully, this separation will help Paola and Russ realize how much they love each other. 90 Day Fiancé fans are wishing Paola the best of luck for her marriage with Russ as well as the wrestling gig.
Next: 90 Day Fiancé: Paola's New Career Move Is A Far Cry From Wrestling
Source: Paola Mayfield/Instagram
from ScreenRant - Feed