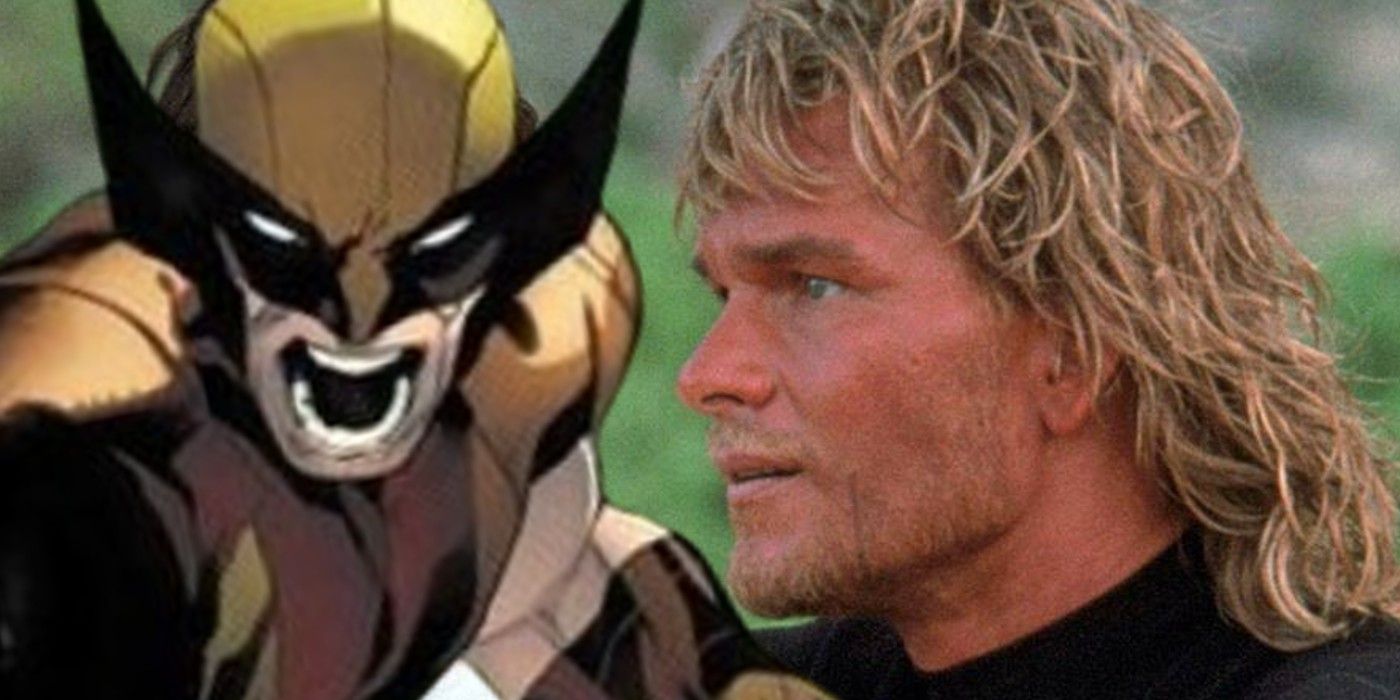 Warning! Spoilers for X-Force #25 ahead!
Marvel Comics' latest Wolverine adventure makes a strong case for Keanu Reeves to play him in a future film, with a storyline reminiscent of Reeves' 1991 action hit Point Break. The modern-day classic action movie sees Reeves play Johnny Utah, an FBI agent who infiltrates a gang of bank-robbing surfers. While undercover with the extreme sports enthusiasts, Utah forms a bond with the gang's leader Bodhi, played by Patrick Swayze.
Reeves has said in the past that he would have liked to play Wolverine in an X-Men film, though he admits that the time for that happening has likely passed. It's easy to see why he would be a perfect fit to portray Logan. While he has certainly showed off his action bona fides in the John Wick and Matrix films, his movie star persona proves that he would be able to embody the gruff but noble spirit of Wolverine. And he's Canadian, to boot. Reeves has spoken in the past about his love of comics and this year even debuted his own comic book, BRZRKR, featuring an immortal warrior who shares some similarities to Wolverine. He is expected to star in an adaptation of BRZRKR for Netflix.
Related: How Keanu Reeves' BRZRKR Distorts the Hero Myth
Logan has shown he has a few things in common with Reeves as well in the pages of X-Force #25 by Benjamin Percy, Robert Gill, Guru-eFX, VC's Joe Caramagna and Tom Muller. The issue opens with the mutant Forge gifting Wolverine with a custom surfboard made of Krakoan balsa. The board is edged and finned with adamantium, the same unbreakable metal that lines Wolverine's skeleton, making it an effective weapon as well. Logan tests the board out in Dead Mutant Cove, an area of the mutant island Krakoa with 70-foot waves capable of crushing a body with 100 tons of pressure. While his love of extreme sports has not been explored in X-Men stories in the past, Wolverine reflects, "You do your best living when you can taste the dying."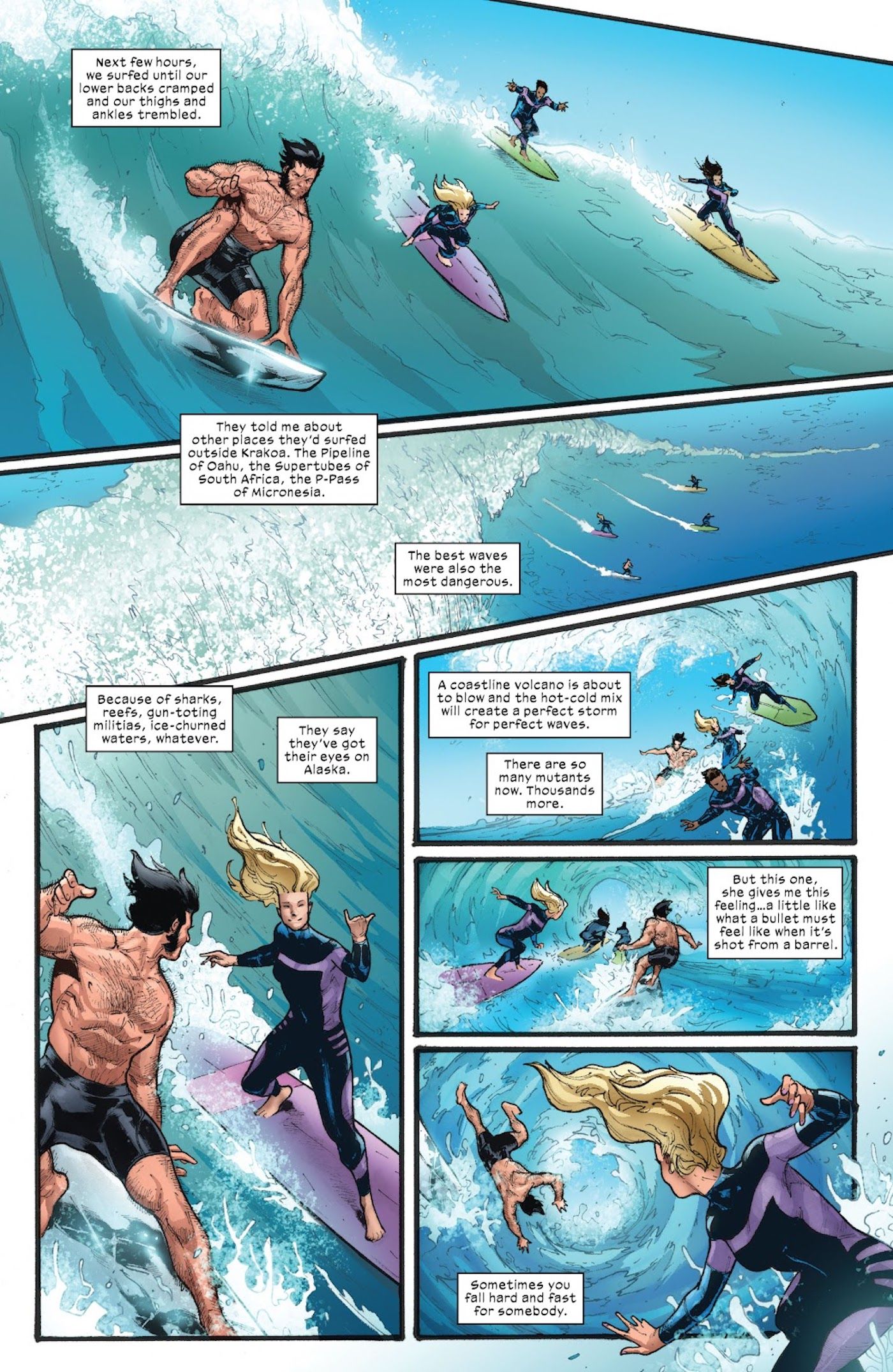 Logan isn't alone at Dead Mutant Cove. After wiping out he meets a group of fellow surfers, led by a mutant named Pike. This group has surfed some of the most dangerous places in the world, from Hawaii to South Africa to Micronesia. Much like Bodhi, Pike embraces the danger of the sport to feel alive. "Feel like I just dug my way out of a coffin," she says. "The air and the beer never taste sweeter than when you cheat the reaper, am I right?" This is very evocative of the scene in Point Break when Bodhi says, "To those dead souls inching along the freeways in their metal coffins, we show them that the human spirit is still alive." And just like Bodhi, Pike isn't what she seems. The issue ends with her group stealing babies from the Krakoan nursery.
It will be interesting to see how Wolverine reacts when he inevitably finds out about his new friends' illicit activities. While Utah certainly didn't approve of Bodhi and his friends dressing up as former presidents and robbing banks, he still couldn't bring himself to kill Bodhi or stop him from surfing out into a storm. Logan is likely to be much less forgiving, particularly when it comes to kidnapping children. While Ted "Theodore" Logan of the Bill & Ted films is likely the only Logan we'll get to see Keanu Reeves play on screen, seeing Wolverine live out the plot of Point Break is almost the next best thing.
Next: Wolverine Cosplay Has Fans Debating if Logan Should Have Armor
from ScreenRant - Feed