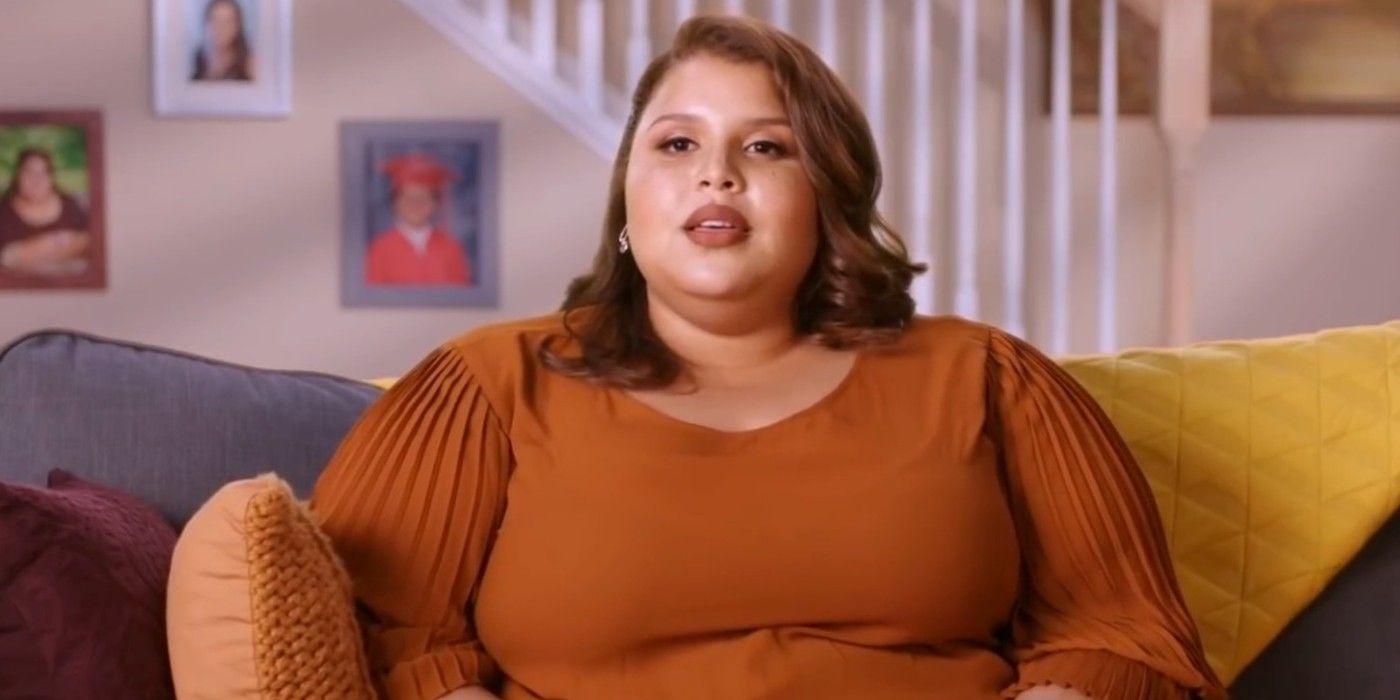 Winter Everett might be airing her drama with boyfriend Jah on The Family Chantel season 3, but the younger sister of Chantel Jimeno is inspiring her followers with her weight loss progress on social media. The 26-year-old reality TV personality has undergone a stunning fitness transformation in the past year that saw Winter losing weight and experimenting with new styles. Winter's followers are loving her confident glow-up, which she has chronicled on social media.
While Chantel and Pedro Jimeno had their relationship scrutinized by both of their families on 90 Day Fiancé, Winter is now facing intense scrutiny from her family when it comes to her boyfriend Jah. However, many viewers think this is one relationship that needs the family's prying eyes. Jah notoriously concealed a child from Winter, a fact that her older sister Chantel and mother Karen uncovered.
Related: The Family Chantel: Why Villain Nicole Jimeno Should Get Her Own Show
Viewers think this deception from Jah warrants Chantel and Karen's meddling and suspicions, though the Everett family is often called out for interfering with family members' relationships. Fortunately, Winter proves on social media that she doesn't need a man by her side to live her best life.
Winter started chronicling her fitness kick over the summer, which led to massive support from many of her followers. The 26-year-old shared an image of herself in a matching floral workout set with the caption, "Love this set from @torrid 😍😍 my body is #bodygoals." Winter's fitness kick has earned so much praise largely because of her body positivity and confidence. Winter's followers were quick to lavish praise on her post as they loved seeing her positive energy and excitement to work out.
Since her fitness kick began, Winter has enjoyed experimenting with different looks. One outfit her fans loved seeing was a multi-colored bikini and two-toned kimono. Winter shared a beach photo with her followers to discuss her "amazing" summer that saw her "forever growing into new spaces filled with vibrant colors." Winter once again shined her positivity on her followers with the line, "I am going to wear the colors of my life proudly!" Winter appeared to be glowing in the image, which saw her proudly showing off her figure and fitness transformation.
Chantel's younger sister has followed in her footsteps when it comes to being an influencer, as glamorous Winter has picked up some brand sponsorships due to her fitness kick. She shared a photo of herself in an orange and red workout outfit with the caption, "Out here in the sun looking and feeling feel like a hottie in @buffbunny_collection 🥵🔥." Winter's followers loved seeing her embrace her body. Her younger brother River remains one of her biggest supporters, as he commented, "Ohh sh*tt!!🔥🙌🏽 giving vibes here!!"
While Winter makes sure to document her workouts and show off in a number of hot pink fashion pieces, one of her most popular photos features her in a simple jeans and t-shirt look. Winter's recent fall photo demonstrated the extent of her weight loss, as well as her glowing transformation. Chantel's younger sister looked gorgeous with a fresh bob haircut as she posed on the sidewalk. Winter immediately received hundreds of comments from The Family Chantel fans who were impressed with just how far her fitness and fashion transformation has come.
Next: The Family Chantel: All About River Everett's New Girlfriend Megan
The Family Chantel airs Mondays at 8 p.m. ET on TLC.
Source: @winterckyler/Instagram
from ScreenRant - Feed