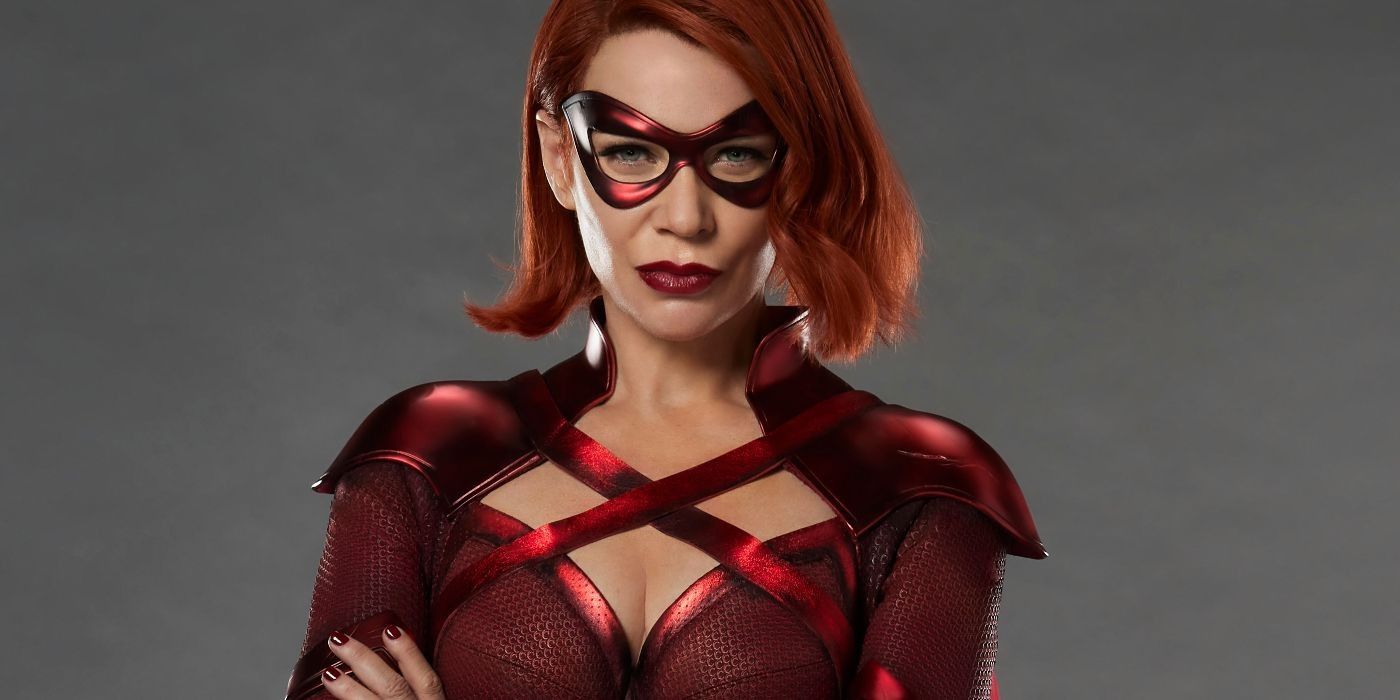 A new The Boys season 3 image reveals the first look at Laurie Holden's Crimson Countess. Amazon Prime Video's superhero satire series based on Garth Ennis and Darrick Robertson's comic has been a huge hit through its first two seasons. The Boys grew in popularity during season 2 and gave Amazon supreme faith in what showrunner Eric Kripke is doing. This included early renewals for The Boys season 3 and announcing a spinoff series, both of which will greatly expand the roster of Supes in the show's universe.
The Boys season 3 is already confirmed to introduce several new major Supes. Jensen Ackles' Soldier Boy has been the most promoted of the bunch, as The Boys season 2 teased how he could be included in the upcoming season. It is also known that The Walking Dead star Laurie Holden will play Crimson Countess, Sean Patrick Flannery will play Gunpowder, Nick Wechsler will play Blue Hawk, and Miles Gaston Villanueva will play Supersonic - Starlight's ex-boyfriend formerly known as Drummer Boy. Since The Boys season 3's marketing campaign has yet to kick into high gear, only a few of these Supes have been properly shown so far.
Related: The Boys: Every New Super Confirmed For Season 3 (So Far)
Now, a new official image to promote The Boys season 3 has revealed the first look at Laurie Holden's Crimson Countess. The Boys official Twitter account shared the image with a caption reading, "Payback's a b*tch," which teases Crimson Countess' role on Soldier Boy's Payback team. The character is often compared to Marvel's Scarlet Witch, and those similarities are apparent in Crimson Countess' costume. It is not confirmed how many episodes Holden will appear in or how big of a role Crimson Countess has in The Boys season 3.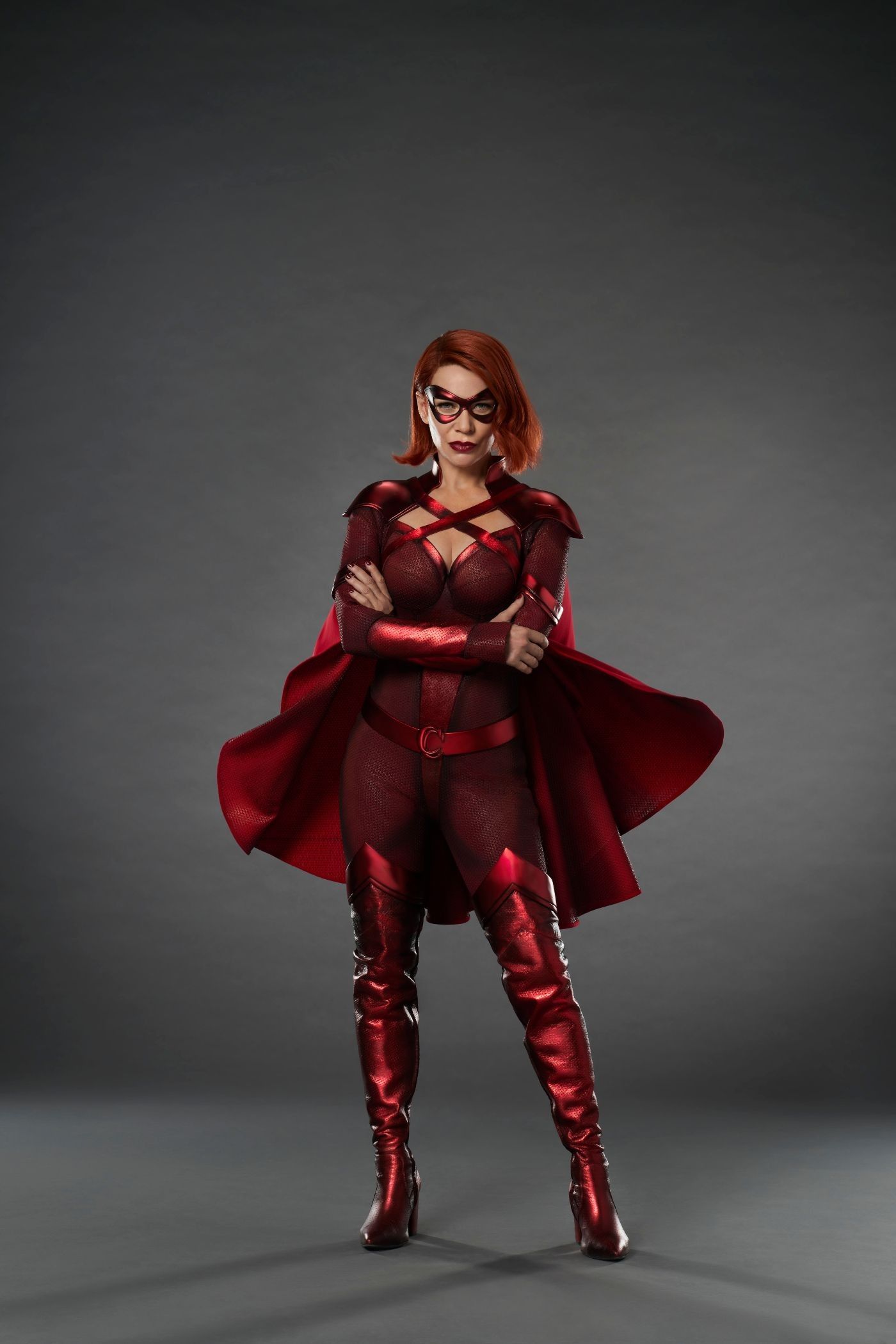 Other than Soldier Boy, Crimson Countess appears to be the second most important new Supe introduced in The Boys season 3. Her ties to Soldier Boy's Payback superteam are now clear, although it is still somewhat unknown how exactly the team factors into the season given their World War II origins. It is expected that Crimson Countess and other members of Payback will be part of the present-day story in The Boys season 3. In the comics, this meant a memorable run-in with Billy Butcher (Karl Urban), so something similar could happen as the season unfolds.
Now that the first look at Laurie Holden's Crimson Countess is out, that is hopefully a sign that The Boys season 3's marketing campaign is about to pick up. Fans have been left wondering when exactly the show will return on Amazon Prime. While many have been delighted with the "Seven on 7 with Cameron Coleman" videos, actual footage from The Boys season 3 hopefully isn't too far away. When it does arrive, there's now a chance Crimson Countess could be shown in action too.
More: The Boys Season 3: Why Soldier Boy's Changes Hint At Two Homelander Deaths
Source: The Boys
from ScreenRant - Feed