While Stardew Valley has already been lauded for its commitment to diversity with numerous same-sex marriage options and diverse set of characters, its modding community has taken it upon themselves to push that diversity to new bounds. From a more varied set of skin tones to expanded gender options, Stardew Valley modding has become a perfect way for gamers from under-represented groups to express themselves in the popular farming sim.
Since the game's release in 2016, Stardew Valley has become widely popular amongst modders, who have added everything from quality of life updates to full-on expansions. The game's creator, Eric "ConcernedApe" Barone, has even voiced his support for the modding community in 2020, and it seems that Stardew Valley's modding community has grown even more robust ever since.
Related: Stardew Valley: How to Download Custom Hair & Outfits
In order to make the game more diverse, many modders have focused on Stardew Valley's character creation. There are lots of different ways creators have approached having new, inclusive options in Stardew Valley's character creator, and below are some of the best.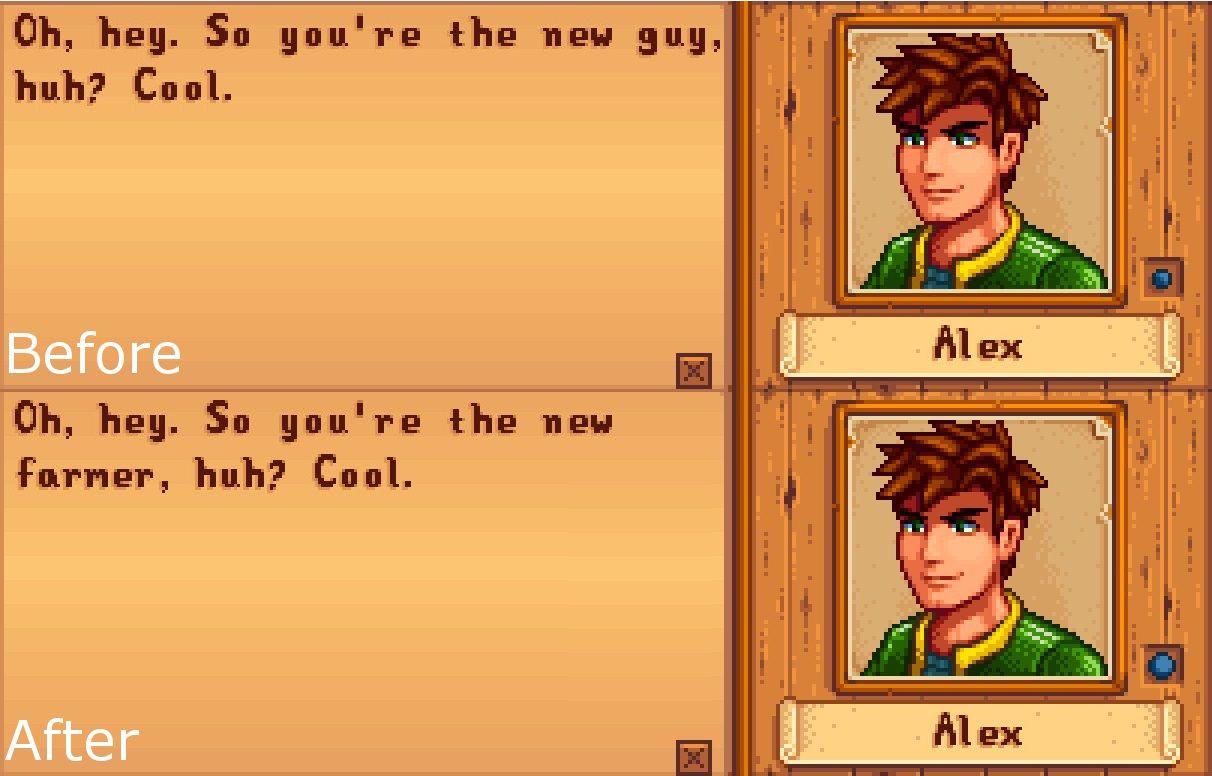 Created by Nexus user Hanatsuki, the Gender Neutrality mod sets out to do exactly what its name implies. Rather than selecting male or female from Stardew Valley's character creation screen, players simply choose 1 or 2. The players can then select their preferred pronouns from the configuration settings. From then on, all NPCs will only refer to the farmer by their preferred pronouns. This mod is a great tool for nonbinary players who prefer gender neutral pronouns or transgender players who wish to change their pronouns.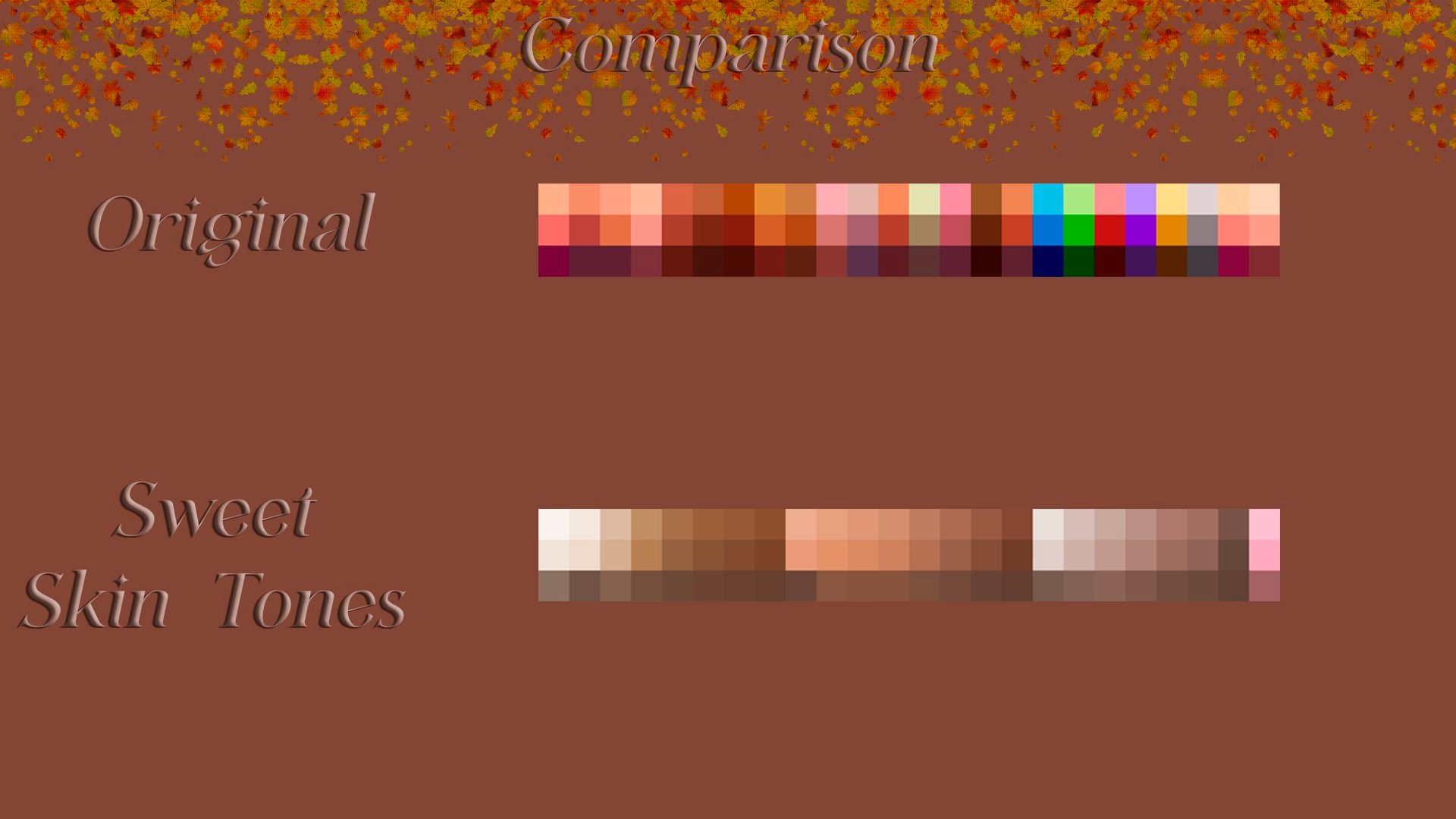 The Sweet Skin Tones mod provides players with a completely new palette of skin tones to choose from. Most of these colors are new shades of pink and brown that add a much more realistic and natural feel to the existing skin tone selection at the character creation screen. This mod produced by user kkulppyam is particularly useful for BIPOC players who wish to see themselves represented more accurately in Stardew Valley.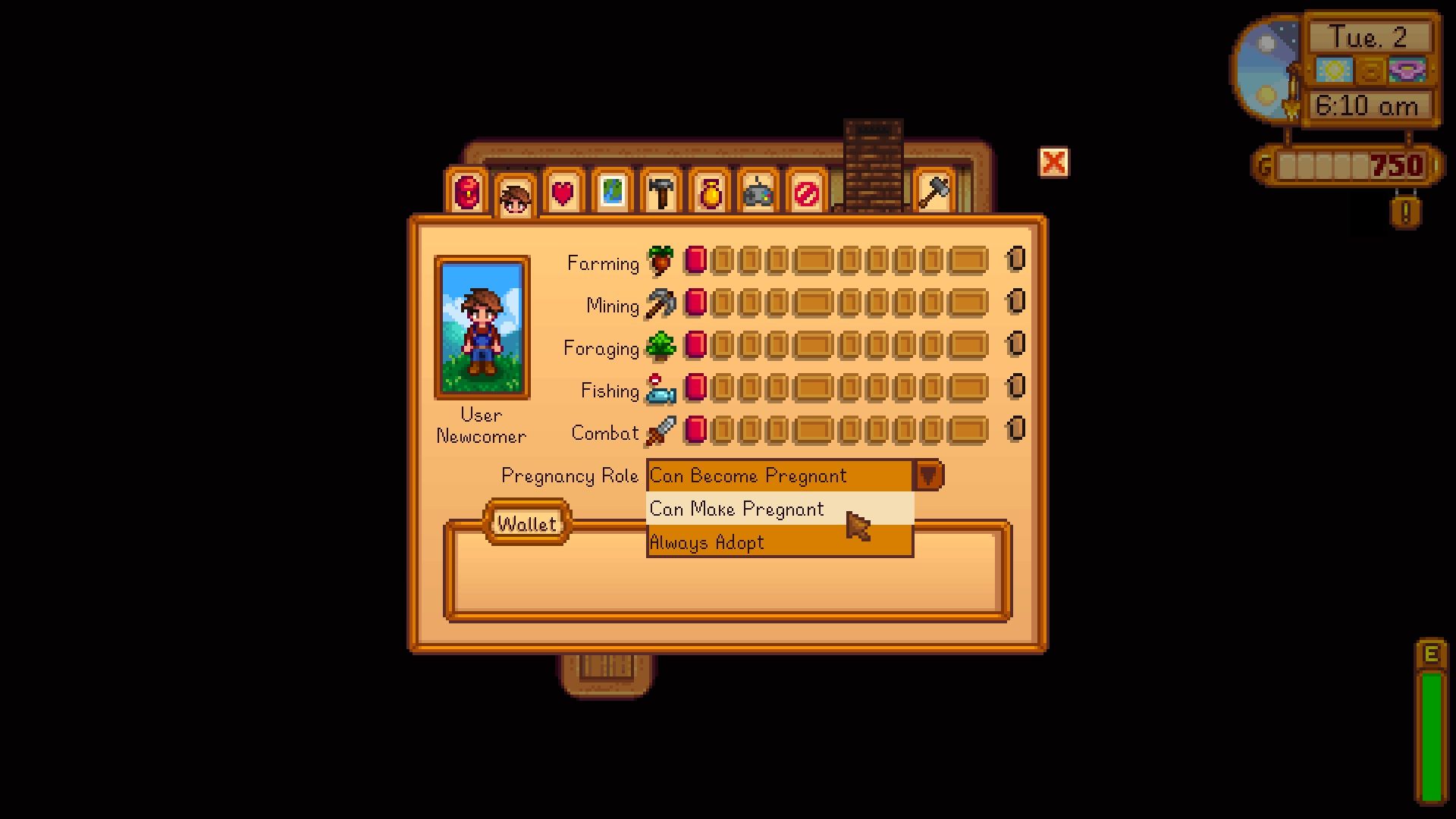 Another great mod for the transgender community, the Pregnancy Role mod allows players of all genders to become pregnant. This includes both the character controlled player as well as existing NPC villagers in Stardew Valley. The base game's adoption content was a great inclusion for the LGBTQ community, and this mod by user kdau only enhances the experience by giving players of any gender the option to become pregnant.
Other mods such as the Diverse Stardew Valley mod and Diverse Stardew Valley Expanded aim to make the game more diverse by changing the villagers' ethnicities, cultures, gender identities, and body types in Stardew Valley's character creator. These mods coupled with the aforementioned character creation mods are perfect examples of how modders can take it upon themselves to add diversity options that game developers might not have considered. As games continue to expand their inclusivity in terms of character creation, it's nice to see that fan communities are assisting in the expansion via modding in games like Stardew Valley.
Next: Stardew Valley 1.5's Tiny Changes Make Everything Better
Source: Eric Barone/Twitter, NexusMods (1, 2, 3)
from ScreenRant - Feed