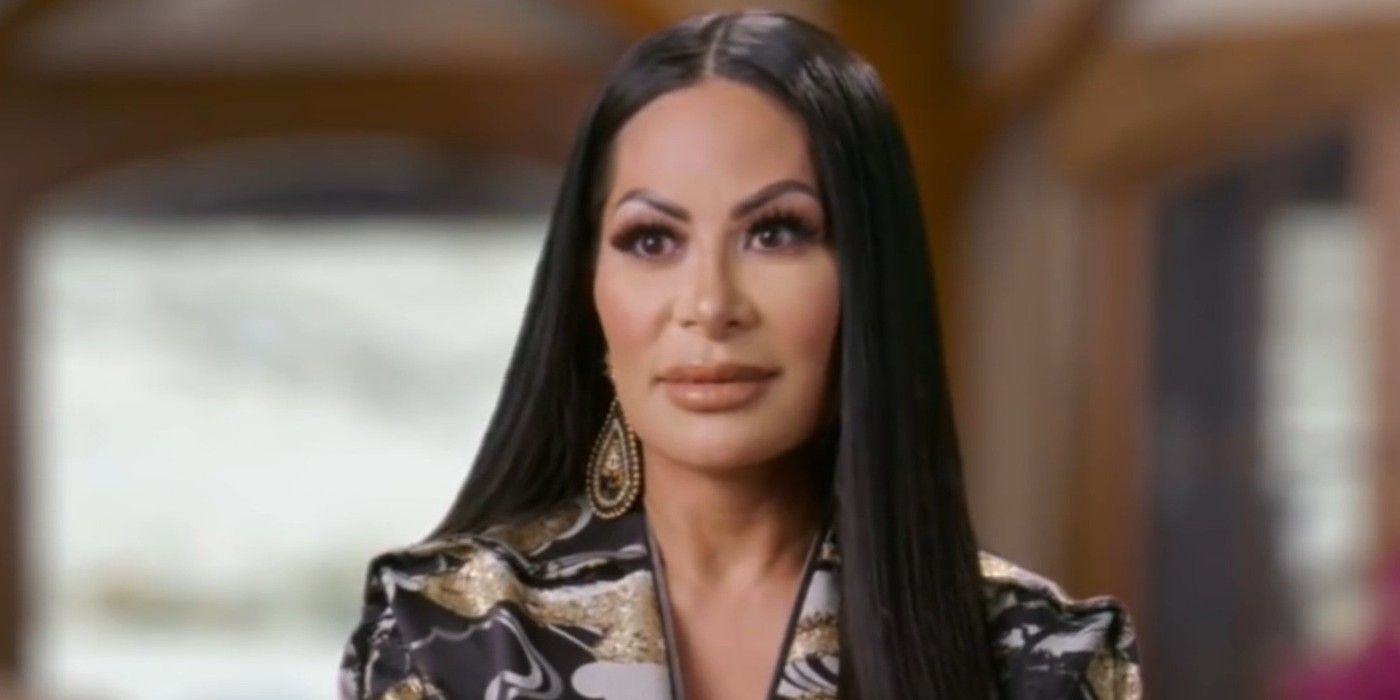 Star of The Real Housewives of Salt Lake City Jen Shah is expecting apologies when the "truth" about the federal charges against her comes to light. Jen has maintained her innocence since she was arrested for allegedly ripping off hundreds of victims in a long-running telemarketing scheme. The housewife and her assistant, who faces similar charges in connection to the alleged scam, pleaded not guilty in April. Jen recently partied at an NYC strip club ahead of her trial date in March 2022.
Viewers saw Jen's legal woes unfold on the latest episode of RHOSLC when the feds interrupted a girls' trip to Vail searching for Jen. The reality star, who suspiciously bailed on the party bus trip last minute, was arrested much to her castmates' surprise. During the episode, the SLC ladies attempted to piece together the few details about Jen's indictment for the alleged nationwide scam. Housewife Meredith Marks alluded to Jen's legal and financial woes and accused someone from Jen's camp of shoplifting an expensive purse from her boutique. Along with scrutiny from her peers, Jen has also faced backlash from fans about her alleged crimes against vulnerable populations. Despite being in the hot seat this season on RHOSLC, Jen remains outspoken about her innocence.
Related: RHOSLC: How Much Did Heather Gay Know About Jen Shah's Business
Jen recently gave her followers a piece of her mind about the allegations against her on Instagram. Jen shared a cryptic text post to her IG Story seemingly about her struggles, which read: "As bad as you want to address it, some things are better left unsaid. Stand back, stay humble and let God fight this battle." Jen elaborated with her own message for those who believe the charges against her. "Just wait... the truth always comes out and when it does, I expect to see the same energy offered as an apology to me and my family, periodt," Jen wrote.
Fans speculated that Jen's cryptic message to the public may have also been pointed toward Meredith. The two's feud kicked off RHOSLC season 2 when Meredith demanded Jen apologize to her son Brooks for making homophobic comments toward him. As some followers pointed out, Jen may believe the tables should turn on Meredith to make an apology if her innocence is proven.
It seems Meredith has it out for Jen this season after insinuating someone from Jen's team stole from her store. It's also been heavily hinted that Meredith was the one to tip off the feds about Jen's whereabouts ahead of her arrest, though Meredith has not confirmed if she was the one who made the call. Fans are expecting an explosive fight between Jen and Meredith in upcoming episodes of The Real Housewives of Salt Lake City, which may offer more insight into their feud and Jen's legal troubles.
Next: RHOSLC: How Much Jen Shah's Husband Makes From Coaching
The Real Housewives Of Salt Lake City airs Sunday nights on Bravo at 9 pm EST.
Source: Jen Shah/Twitter, Jen Shah/Instagram
from ScreenRant - Feed