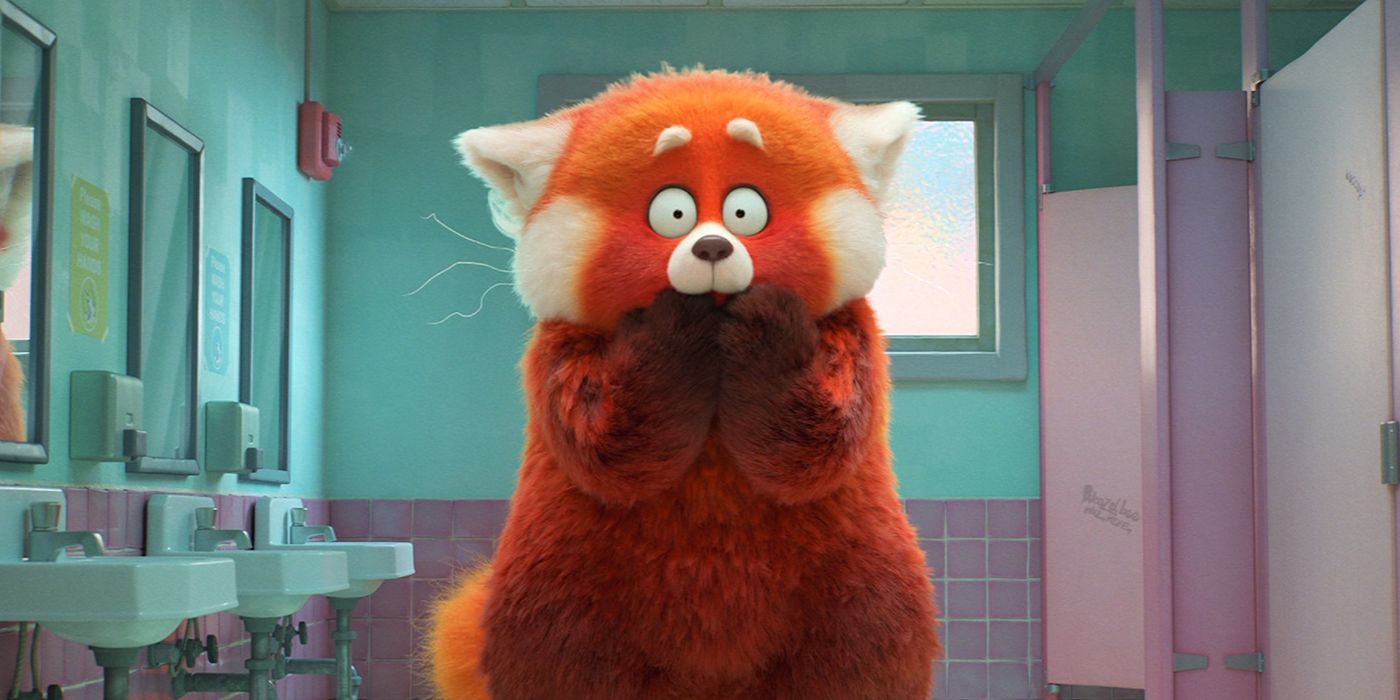 A new trailer for Pixar's next movie Turning Red shows the mystical connection between lead character Mei and her Red Panda persona. Turning Red follows thirteen-year-old teen Mei Lee (voiced by young actress Rosalie Chiang) as she finds herself transforming into a giant Red Panda every time her emotions are heightened. The film is directed by Pixar artist Domee Shi who previously directed the Oscar-winning short film, Bao. Turning Red also features Grey's Anatomy's Sandra Oh as Mei's overbearing mother, Ming.
A new trailer released today by Pixar on YouTube gives a more detailed look into the plot and tone of the upcoming animated flick. Mei's hobbies and friendships are introduced, as is her love for the fictional boyband 4Town (with new music written by Billie Eilish and her brother Finneas for the film). Mei's transformation into the giant, furry Red Panda, is seen again- but this time with some added plot context. As the trailer reveals, Mei's family has an ancient, mystical connection to the animal. Complete with the nostalgic tones of NSYNC's noughties hit It's Gonna Be Me, the trailer gives viewers a more rounded idea of the film's character-driven themes and jovial tone. Watch the new trailer below:
Related: Pixar Is Still Struggling To Move Beyond Its Phase One
The new Pixar film looks to build on the coming-of-age allegory perfected by 2015's Inside Out and this year's heartwarming Disney+ release Luca, this time focusing on the idea of controlling change and the heightened emotions of puberty. Along with its story, this trailer also introduces a more culturally-explorative side of the film by looking at some Asian mythology that replicates Disney's recent successes by highlighting different places and peoples. Turning Red is sure to be a fun animated film, complete with Pixar's talent for memorable and relatable characters.
Next: Where To Find Luca's Turning Red Pixar Easter Egg
Source: Pixar / YouTube
from ScreenRant - Feed