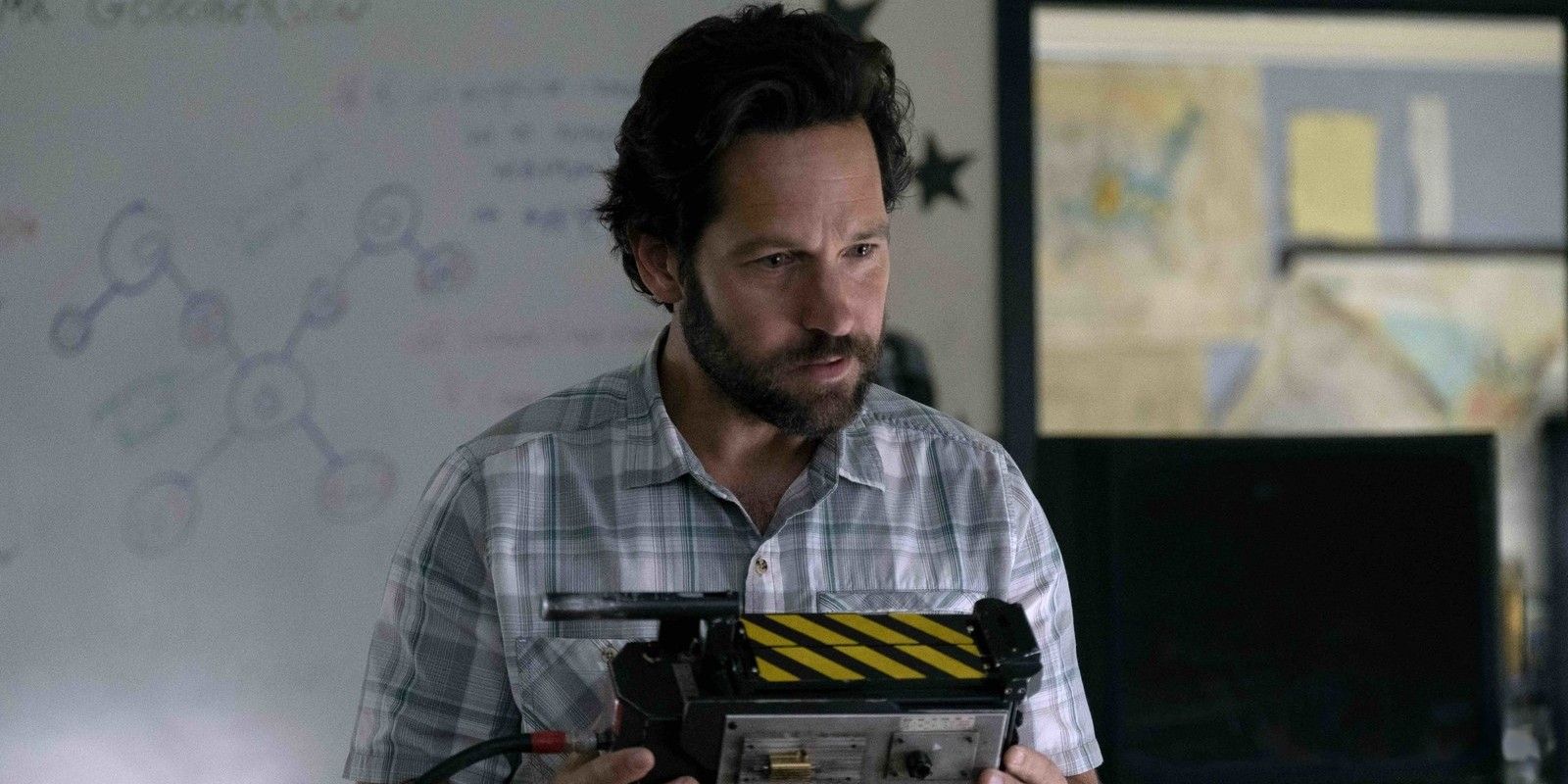 The ghost (no, not that kind) of Egon Spengler lives on in Ghostbusters: Afterlife, the upcoming reboot from Jason Reitman. The highly anticipated Afterlife serves as a direct sequel to Ghostbusters II and incorporates the original characters, some of whom will reappear in the film. Mckenna Grace and Finn Wolfhard play Spengler's grandchildren, who move into their late grandfather's dilapidated Oklahoma house. After experiencing abnormal earthquakes and other strange happenings, the kids learn that their grandfather was the famed Ghostbuster. Paul Rudd joins Afterlife as Chad Grooberson, the kids' new teacher who is keenly aware of the Ghostbusters legacy.
Related: The Original Ghostbusters Script Was A Very Different Movie
In an interview with Screen Rant, Paul Rudd reflects on the late Ghostbusters star, saying that shooting Afterlife made him miss Ramis. Rudd says he first became a fan of Ramis' watching his movies as well as his work on SCTV, the Canadian sketch comedy show that launched the careers of Ramis, John Candy, Martin Short, Eugene Levy, Catherine O'Hara, and Rick Moranis. Rudd later got to know Ramis on the sets of Judd Apatow's Knocked Up and Year One, Ramis' final film in which Rudd briefly appears. "I was just taken with him," says Rudd of the "thoughtful, forthcoming" Ramis. Read Rudd's warm remembrance of Ramis below.
I did know Harold, and I was such a huge fan growing up. Obviously, from the films that he's written and being an SCTV fan, when I met him for the first time I was pretty nervous. He worked with Judd - we both worked together on Apatow's film Knocked Up, and he played Seth's dad. We didn't have scenes together, but he was around and I met him. I got to know him a little bit.

I worked for a day or two on the movie Year One that he directed, and we had done readings together. I got to spend a little time with him and went out to dinner with him. He was the loveliest man. Really funny, really calm and Buddhist-like. If you look at Groundhog Day, that's Buddhism. He was a really thoughtful person, considerate, funny. And he was very forthcoming in talking about what it was like starting out, talking about Bill Murray and Belushi and working on Second City. I really liked him.

And working on this made me really miss him and wish that I could talk to him again, because I was just taken with him. Like I think most people were who got to know him.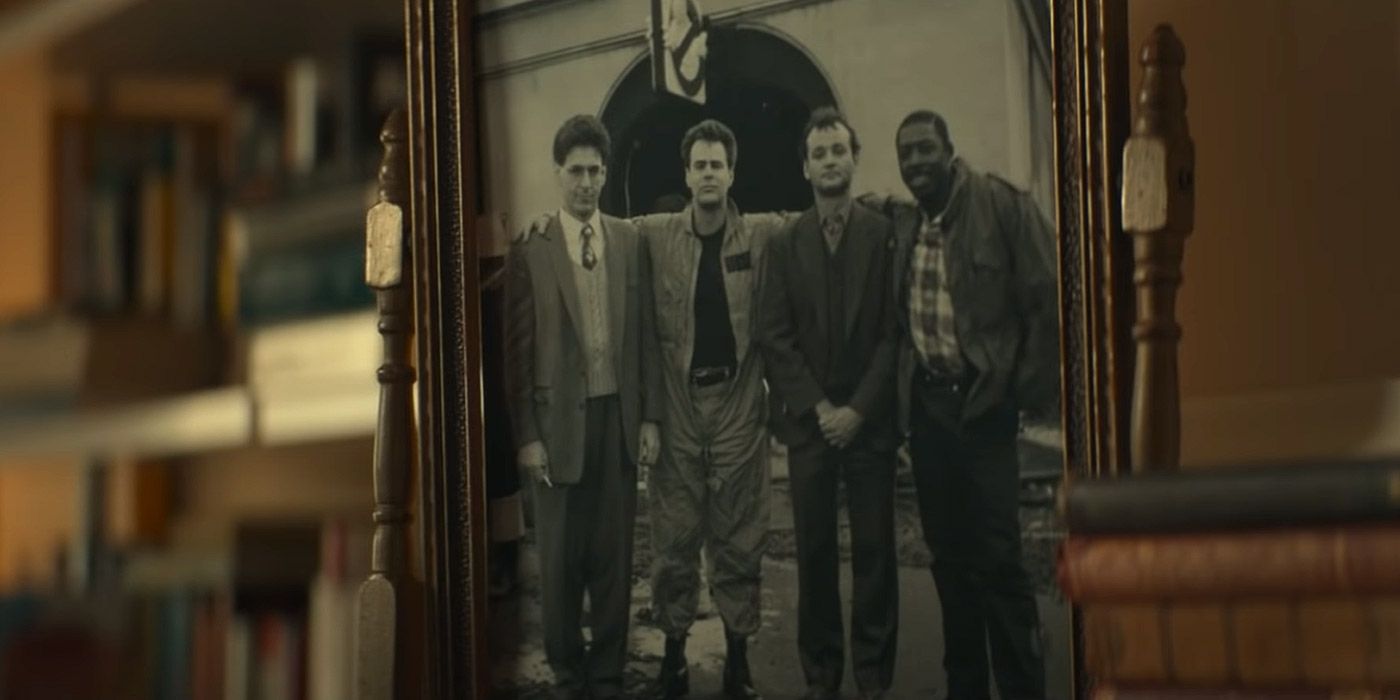 Rudd speaks specifically to Ramis' character, noting that even though their time together was minimal, Ramis took Rudd out to dinner and opened up about his career, all the while being "funny and considerate." Rudd compares Ramis' calm, zen-like disposition to his film Groundhog Day, which combines zany humor with a "Buddhist-like" play on reincarnation. "Working on [Afterlife] made me...wish that I could talk to him again," Rudd concludes.
Others are sure to feel the tugs of nostalgia watching Ghostbusters: Afterlife. Ramis' passing in 2014 inspired Reitman to take up the Ghostbusters mantle from his father Ivan, the franchise's original director. Reitman has said that he made the movie specifically with his father, his daughter, and Ramis in mind. Reitman calls Afterlife "a Spengler story," with the plot functioning as an intergenerational telling of the Ghostbusters story. Ghostbusters: Afterlife includes a dedication to Ramis at the end. It hits theaters on November 19.
More: The MCU's Ant-Man Joke Is The Perfect Paul Rudd Gag
from ScreenRant - Feed