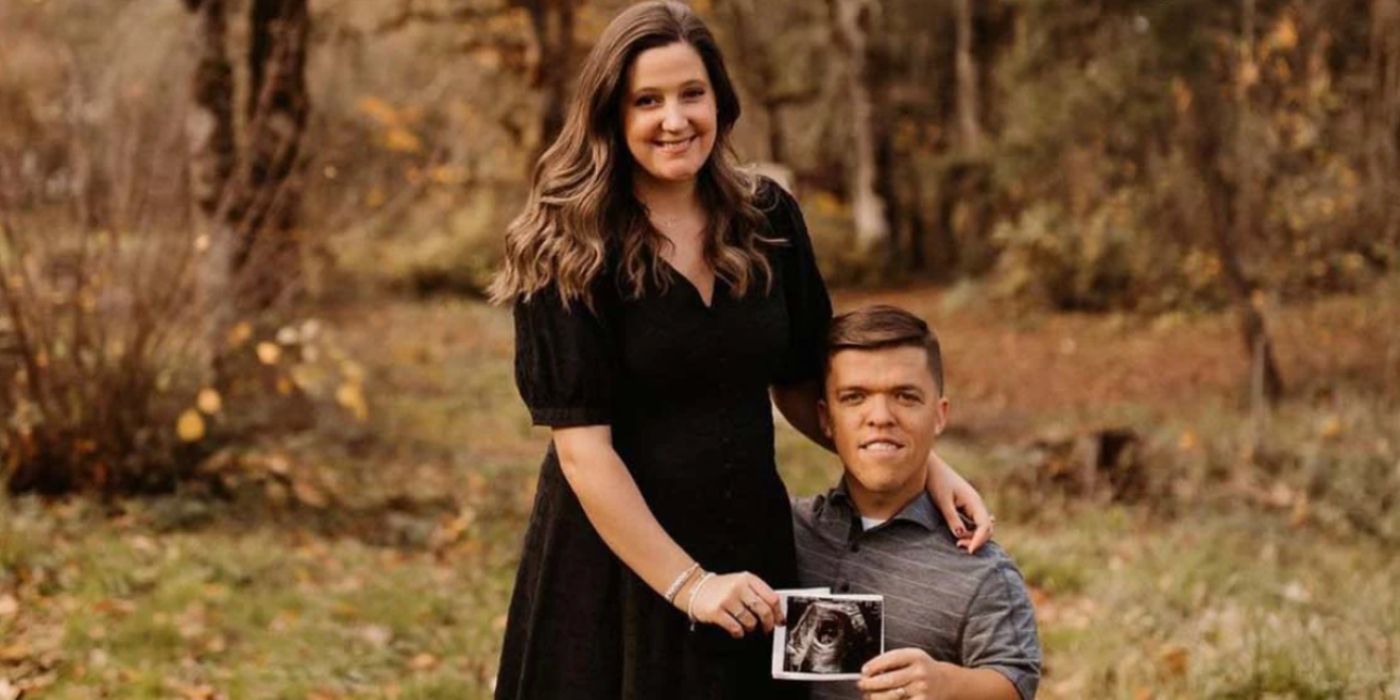 TLC fans and followers of Little People, Big World were thrilled to hear the exciting news that Zach and Tori Roloff are expecting their third child in the spring. The couple is the only remaining children of Matt and Amy Roloff, who still take part in the family show. Fans were devastated when they announced they had suffered a miscarriage over the summer but are looking forward to now meeting their rainbow baby.
For multiple seasons, Little People, Big World viewers have fallen in love with Tori and her family. Thanks to her upbeat personality, the mother of two has always held a warm place in fans' hearts. Even though the rest of the Roloff siblings have moved on and farm responsibilities have often fallen on Tori and Zach, they don't seem to mind. Easygoing TLC personality Tori has a lot of qualities that fans love, including passions for photography and teaching kindergarten. Tori is always easy to relate to, especially when she posts about her life updates with raising her two toddlers, Jackson and Lilah.
Related: Little People, Big World: Tori Roloff Announces Move to Washington State
Tori shared some great news with her 1.6 million followers as she took to her Instagram to announce that baby number three is on its way. Tori shared a blurry photo of her growing family playing in the Washington leaves. The camera focused on a wooden sign that read, "Baby Roloff Coming Spring 2022." The second photo showed the family of four posing as Tori cradled her bump. Husband Zach looked proud as Jackson shared his mile-wide smile after learning he would be a big brother again. The last shot showed Tori and Zach as they held the sonogram of their newest child. Check out Tori's post below:
Zach also took to his social media page to share the good news and even added a photo of his pregnant wife. The Little People, Big World star revealed that he was extremely excited about the good news and that his wife was looking "as beautiful as ever." Tori revealed to fans that she was forever grateful to God for their newest gift, especially after a miscarriage earlier this year. Fans watched the latest season as Zach and Tori revealed they had lost a child in March. At the time, Tori shared that she went through depression and struggled to understand why it happened.
The couple recently relocated from Oregon to Washington back in October and have been busy setting up their new life. Now Little People, Big World fans are hoping that next season, which has yet to be announced, will catch Tori's pregnancy and the birth of the couple's third child. A big congratulations to Zach and Tori on their exciting news.
Next: Little People Big World: Why Each Roloff Sibling Left The Show
Sources: Tori Roloff/Instagram, Zach Roloff/Instagram
from ScreenRant - Feed