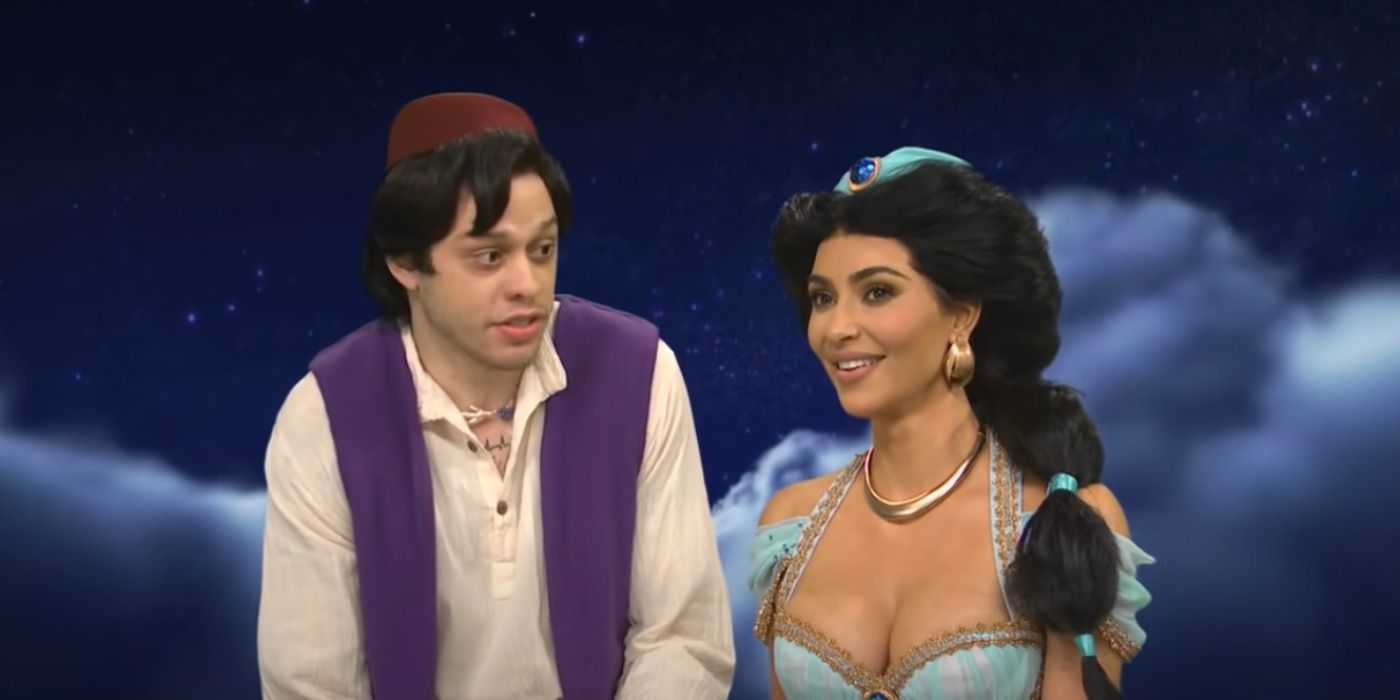 Kim Kardashian and Pete Davidson have fueled romance rumors in recent weeks, and Keeping Up With The Kardashians fans are convinced that they're dating. After being spotted holding hands during a trip to Knott's Berry Farm, many assumed there might be a spark between the two stars. They recently spent time working together during Kim's hosting debut on Saturday Night Live. As a star on the show, Pete was able to spend more time with Kim and build a genuine connection.
Kim still hasn't officially moved on since filing for divorce from rapper and fashion mogul Kanye West. While Kanye enjoyed a brief fling with model Irina Shayk, Kim has maintained her single status while fueling reconciliation rumors with her ex-husband. Kim and Kanye became more amicable over the summer and started coming together to support each other's business endeavors. Their frequent sightings left many wondering if they were considering calling off their divorce. On the other hand, after hosting SNL, Kim and Kanye have become distant again. Now, she's been reportedly spotted with Pete.
Related: KUWTK: Travis Barker Gets Kourtney Kardashian's Lips Tattooed On His Arm
Kim recently enjoyed a trip to an amusement park with her newly engaged sister Kourtney Kardashian, Travis Barker, and Travis' good friend Pete Davidson. Pete is even closer with rapper Machine Gun Kelly, who also has a close musical bond with Travis. Kim joined the circle of friends and was even spotted holding hands with Pete during the night of fun. However, sources claimed Kim and Pete are just friends and nothing more. "They hang in the same circles so they will be together from time to time," a source told People. In turn, this could be more than just a friendly relationship. Other sources tell Gawker that Kim and Pete spent the night together at a hotel last week.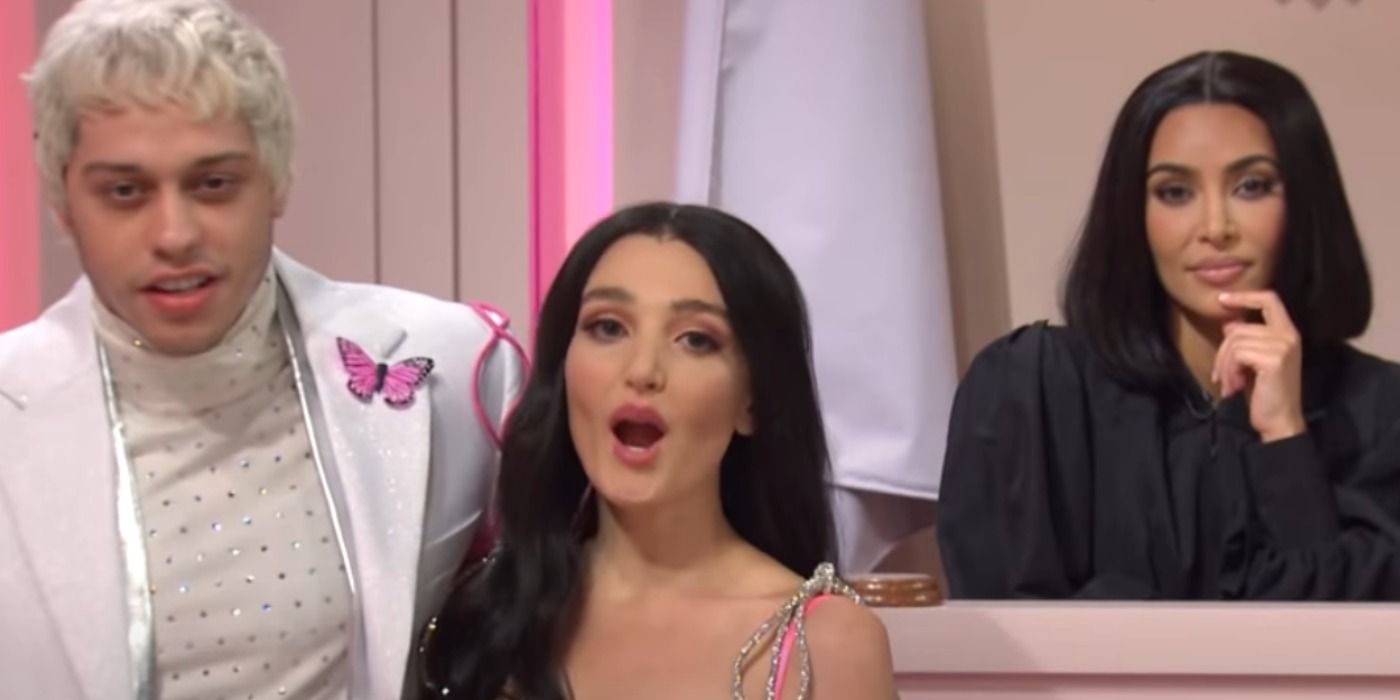 Considering Pete's close ties with Travis Barker and Machine Gun Kelly, a high-profile triple date featuring Travis and Kourtney, MGK and Megan Fox, and Kim and Pete would be all the rave. In addition to them holding hands, Kim and Pete shared a kiss on SNL during their Aladdin and Princess Jasmine sketch. The friendly kiss was actually the first sign of a possible attraction between the two stars. Pete has made a name for himself in the industry with his frequent rotation of girlfriends. The Staten Island native has already dated Ariana Grande, Kaia Gerber, and Kate Beckinsale, to name a few. Adding Kim Kardashian to his roster of Hollywood flings would only solidify Pete's reputation for having a way with the ladies.
If these rumors are true, Pete would be the first man Kim dated since divorcing Kanye. She filed for divorce in February and has been focused on raising her kids and managing her businesses. The Keeping Up With The Kardashians family values two parents raising their kids together regardless if they're a couple or not. Kim has done a great job at keeping the peace with Kanye post their split. Now that she's taken months being single, Kim hasn't called off her divorce and it looks like she might be finding companionship in a new man. With 14 years between them, it would be the first time Kim entertained a romance with such a long age gap.
Next: KUWTK: Khloé Kardashian Confirms She & Daughter True Have COVID-19
from ScreenRant - Feed