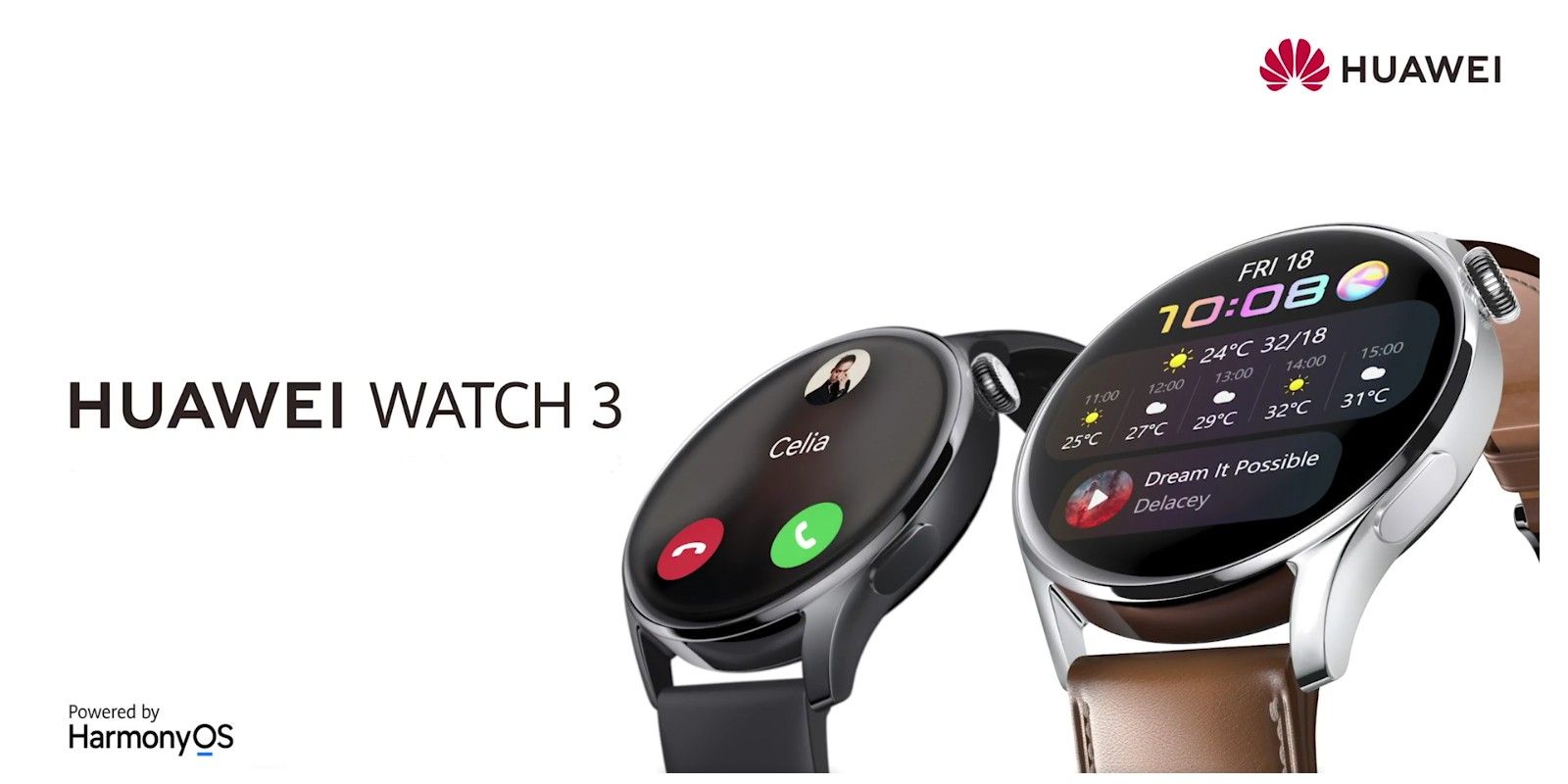 Huawei is not new to the wearable market and, as a matter of fact, it is an established name in the category with its wide range of fitness trackers and smartwatches. This year it has refreshed its Huawei Watch line of smartwatches with new models. Among them are the Watch 3, Watch GT 3, and the newly announced Watch GT Runner, but which is best for your needs?
The first Huawei Watch was released in 2015 and a successor followed two years later. Both of these watches launched with Android Wear (now Wear OS) but the Huawei Watch 3 announced in June 2021, more than four years after the Huawei Watch 2, drops Google's operating system for the manufacturer's own Harmony OS.
Related: Amazfit GTR 3 Vs. GTR 3 Pro: Is It Worth Paying The Extra $50?
The Huawei Watch 3 has a 1.43-inch 466 x 466 AMOLED display, stainless steel case, and ceramic underside. It is available in only one size (46mm) but comes in Classic, Active, and Elite versions that differ based on the straps and case finishes. Just because it doesn't run Wear OS doesn't mean that this isn't a full-fledged smartwatch. Huawei's Harmony OS does its best to replace Wear OS, and there is support for apps that can be installed from the App Gallery, though it may be missing popular ones. It also has an eSIM for calls and a built-in voice assistant dubbed Celia.
Huawei didn't reveal the chipset powering it, but the Watch 3 has 2GB of RAM and 16GB of storage, double what is available on most Wear OS watches. For its health and fitness features, it has a heart rate sensor, blood oxygen measurement, a skin temperature sensor, fall detection, and support for 100+ workout modes including water-based sports. It also has NFC, 4-satellite GNSS, Bluetooth 5.2, 2.4GHz WLAN, a barometer, a compass, and a gyroscope. The battery life is 3 days but a battery-saving mode can push it to 14 days.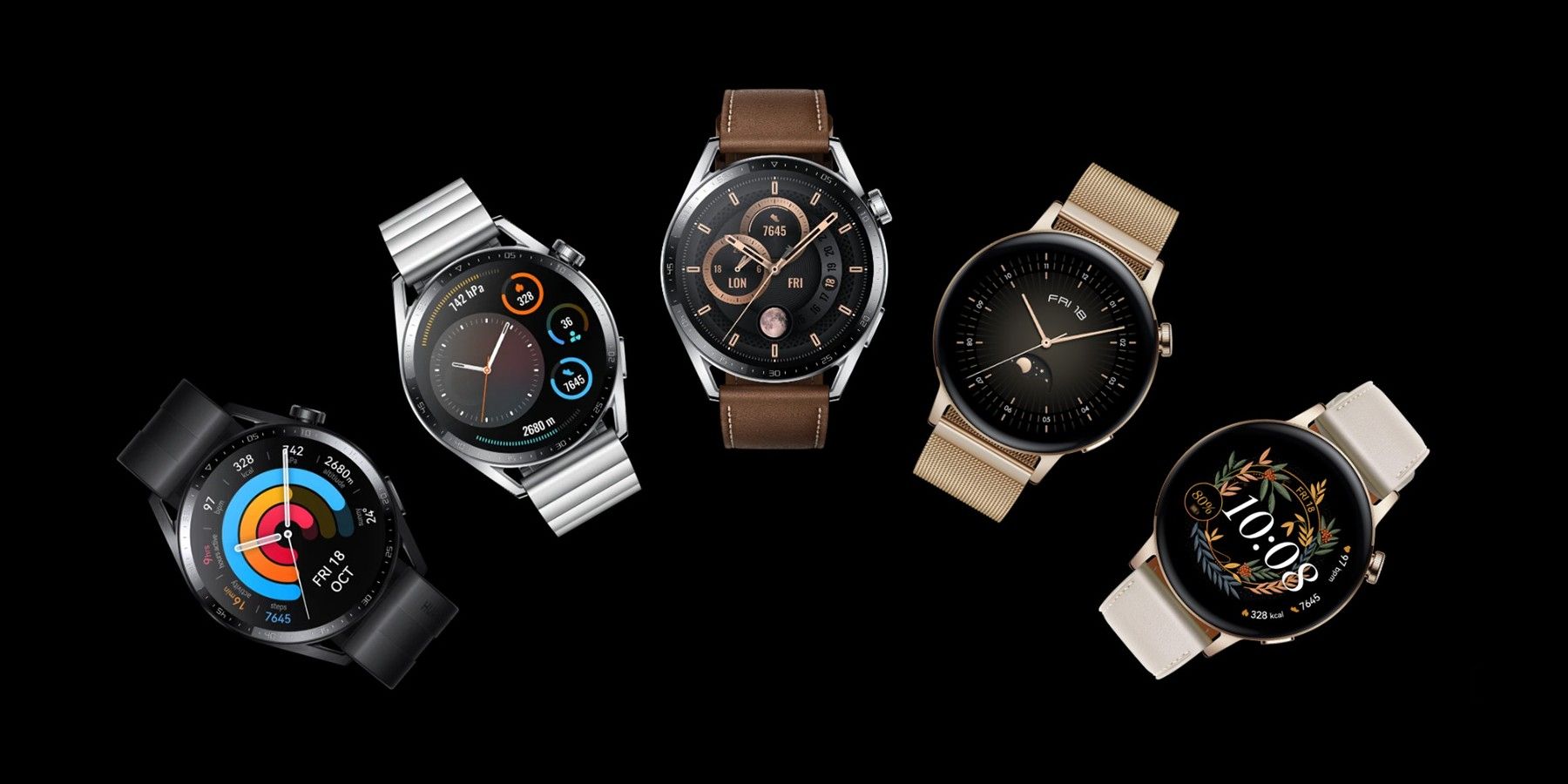 The Watch GT 3 is a more affordable smartwatch with specs and features that may appear toned down from the Watch 3. For starters, it is available in two sizes a 46mm version with a 1.43-inch screen and a 42mm version with a 1.32-inch screen. The former has a tachymeter and is available in Active, Classic, and Elite editions while the smaller one with a more subtle design is available in Active and Elegant (with leather or Milanese straps) editions. Both are AMOLED touch screens that can also be operated with the digital crown and a customizable secondary button, just as on the Huawei Watch 3.
The Watch GT 3 runs Harmony OS, replacing the Lite OS on previous Watch GT watches. With the new OS, the Watch GT 3 also supports apps from the App Gallery. However, there is only 32MB of RAM and 4GB of storage. It also has a speaker and microphone for taking calls on the watch and the Celia voice assistant. It offers almost identical sports and health features as the Watch 3 except for fall detection. It also has NFC, Bluetooth, 5-satellite GNSS with a dual-band chip, a barometer, a compass, and a gyroscope. The typical usage battery life is 14 days on the 46mm version and 7 days on the 42mm version (heavy usage is 8 days and 4 days respectively). Like the Watch 3, they support wireless charging.
The Huawei GT Runner is like a sports version of the 46mm Huawei Watch GT 3. It's built specifically for those who want a smartwatch that efficiently tracks running exercises, which explains the "runner" in its name. Think of it as Huawei's answer to the Garmin Forerunner line of smartwatches. It has a 1.43-inch AMOLED display but drops the stainless steel case for reinforced polymer fiber that makes it lighter compared to the bigger Huawei Watch GT 3.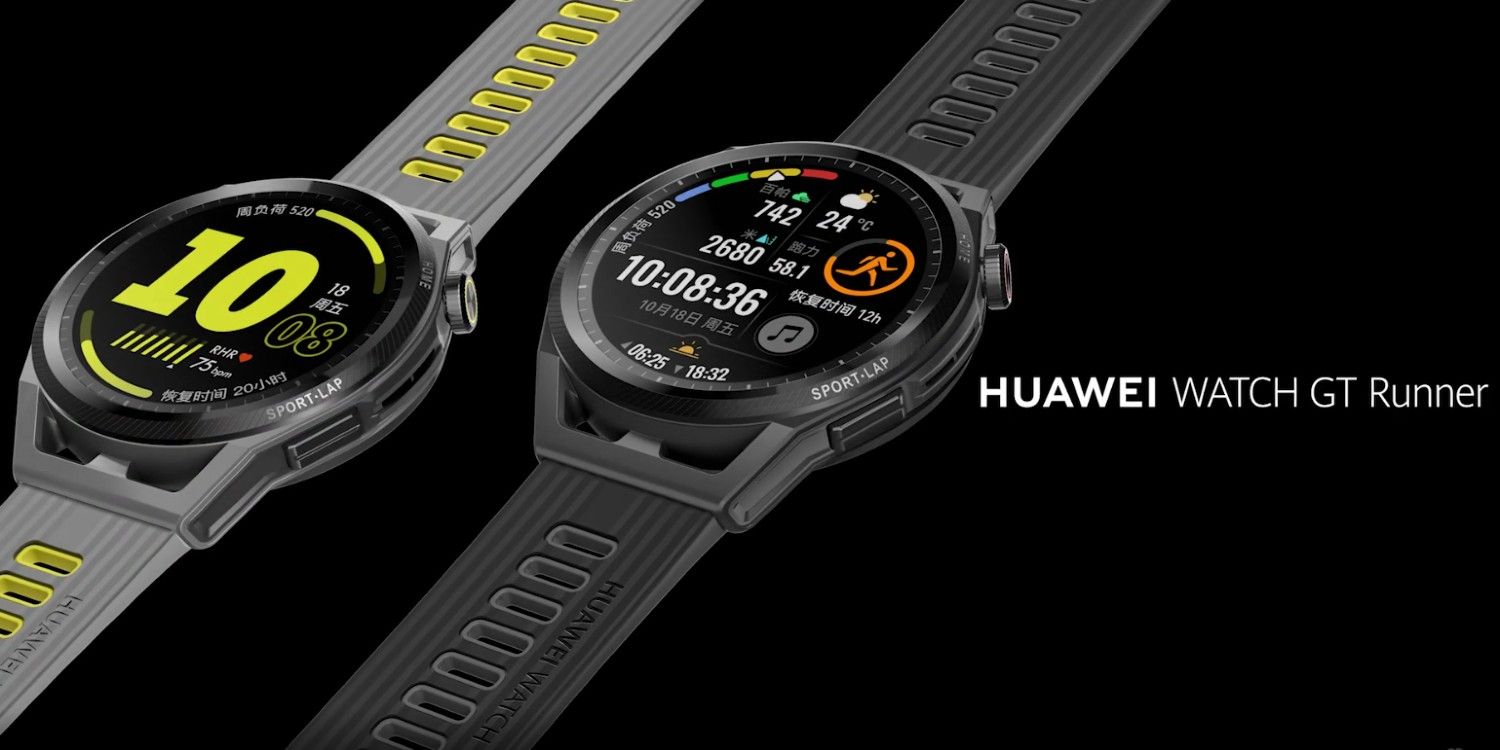 The major selling point of the watch is the professional running training system that has features such as the ability to accurately assess running ability and use a metric called the Huawei Running Index to help runners formulate training plans, improve performance, and even predict results of a race. It does this by combining multiple data such as heart rate, pace, distance, and frequency. It also has a "training load" feature that shows the effect of running exercises on the body, thus allowing users to avoid issues such as fatigue and injuries.
Running data can also be shared with multiple platforms including Keep, Codoon, and Joyrun. If some of these apps are not familiar, that is because the Watch GT Runner is exclusive to China and these are popular Chinese running apps. The Watch GT Runner runs Harmony OS with support for apps from the Huawei App Gallery, has 4GB of storage, all of the sensors of the Watch GT 3 except for a SpO2 and temperature sensors. There is a speaker and microphone for calls, NFC, and Bluetooth. It also has a 5-satellite GNSS which Huawei claims is faster due to the external floating design of the antenna which is hidden in the lugs. The benefits are reduced interference and more accurate positioning. The Watch GT Runner boasts a 14-day battery life (7 days for heavy usage) and supports wireless charging.
The big question is which of these three watches should you buy? The Watch 3, which has a starting price of €369/£349 (~$420), is positioned as an alternative to the Apple Watch or even Samsung's own Galaxy Watch 4. It has features such as fall detection, an eSIM, and sufficient RAM and storage for apps and audio files. However, certain functions are tied to either only Android or Huawei's own phones. An example is the Huawei Share OneHop feature that allows you to take a picture with a phone and instantly use it as a watch face by simply tapping the phone against the watch. This feature only works on Huawei smartphones with NFC. Also, the ability to also send an SOS SMS to an emergency contact after a fall is also available only on Android.
The Huawei Watch GT 3 is not only cheaper, starting at £209/€229 (~$258) for the 42mm version and £229/€249 (~ $280) for the 46mm version, but packs several features of the Watch 3 and offers superior battery life. There are a few Android-exclusive features too such as syncing music to the watch. Another advantage is the fact that it is available in two sizes. The Huawei Watch GT Runner is targeted at runners, so if this is not an exercise one engages in, it is definitely not for them. It also costs more than the Watch GT 3 and is currently only available in China for ¥2188 (~£255/€304/$345), unlike the Huawei Watch 3 and Watch GT 3 which are sold in the U.K. and Europe.
Next: Fossil Gen 6 Vs. Galaxy Watch 4: Which Wear OS Watch Should You Buy?
Source: Huawei
from ScreenRant - Feed