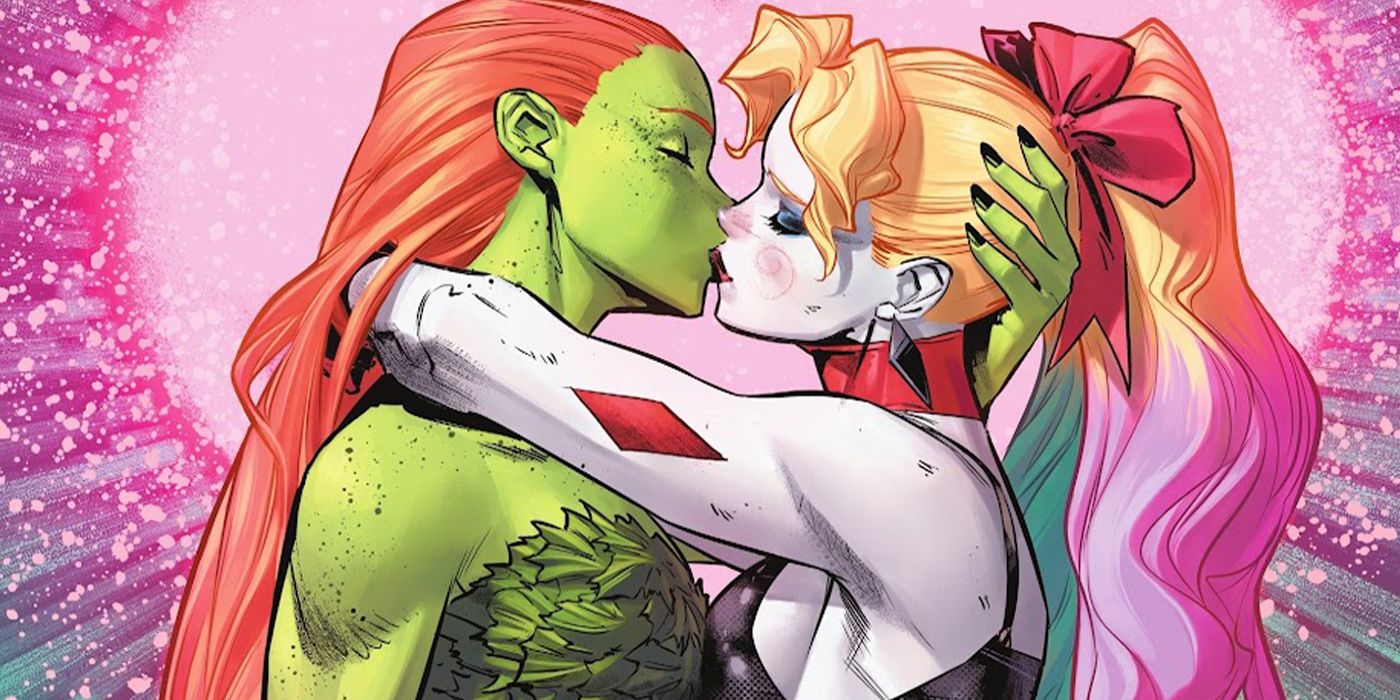 Warning! Spoilers for Batman #117 by DC Comics below
In a beautiful moment in the final issue of James Tynion IV and Jorge Jimenez's current Batman run, Harley Quinn just made Poison Ivy whole again. In Batman #117, Harley manages to find the missing piece of her lover and helps restore Poison Ivy to her former self. After saving Ivy, the antiheroes share a passionate kiss, suggesting their relationship is back on.
In current DC Comics continuity, Poison Ivy was split into two separate beings after being experimented on by the Magistrate's Simon Saint. The trauma from the experiment was so brutal Poison Ivy divided into two different forms: Ivy and Queen Ivy. The two separate pieces of Ivy represented two distinctly different personalities. Ivy represented her more innocent and loving self, while Queen Ivy was her darker side. In the current Batman arc, Queen Ivy created her own Kingdom beneath Gotham called Eden, where she has resisted outsiders and threatened to tear down the city with her powers. In response, Harley convinced Queen Ivy to take in and protect members of the Unsanity Collective and promised to make her whole again. In Batman #117, she accomplished her mission.
Related: Thanos Tricked Eros Into Believing He Caused His Greatest Murders
In the Batman #117 "Fear State" finale by James Tynion IV, Jorge Jimenez, Tomeu Morey, Clayton Cowles, Harley Quinn reveals Ivy to Queen Ivy. She tells her Gardener ended up taking the most precious and innocent sides of her and planted it safely away. Quinn also tells Queen Ivy that Ivy has the parts she can see are missing, including her side that sees the best in people. After Ivy says she doesn't want to be a missing piece anymore, the two Ivy's join hands and become one. Poison Ivy immediately uses her powers to lower the temperature in Gotham City and use pheromones to stop people from being afraid. She then uses her power to save a badly injured child. After all that, she tells Harley there's one thing she needs to do, as she pulls her closer and gives her a passionate kiss.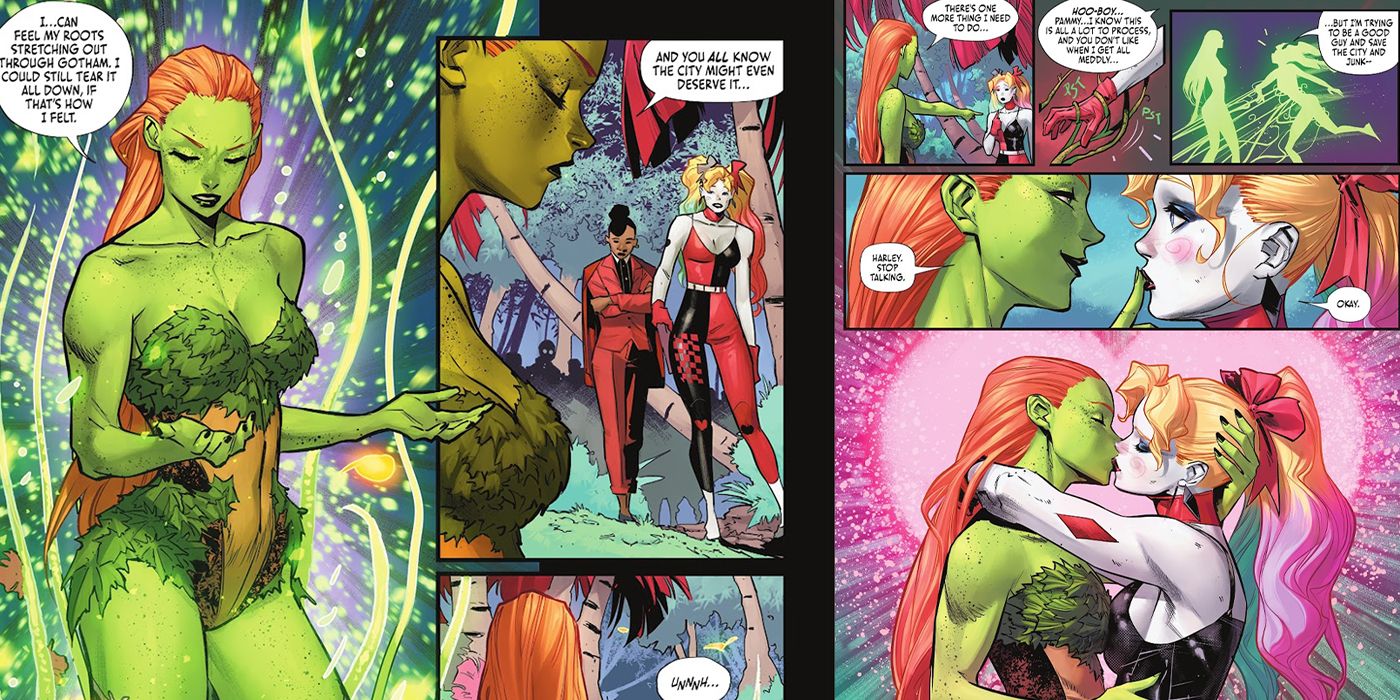 Jimenez and Morey do a brilliant job illustrating and bringing the heartwarming moment between Harley Quinn and Poison Ivy to life. Hopefully, the heroes stay together in the main canon and their relationship will bloom.
All-in-all, Harley Quinn managed to make Poison Ivy whole again and helped save Gotham City in the process. DC Comics has shown considerable care recently in Harley and Ivy's relationship, so to see them end up together at the conclusion of Tynion IV and Jimenez's Batman run is a welcome sight. Hopefully, Harley Quinn and Poison Ivy will stay together for the foreseeable future.
Next: Batgirl's Best Costume Is Back With Attitude in Meticulous Cosplay
from ScreenRant - Feed