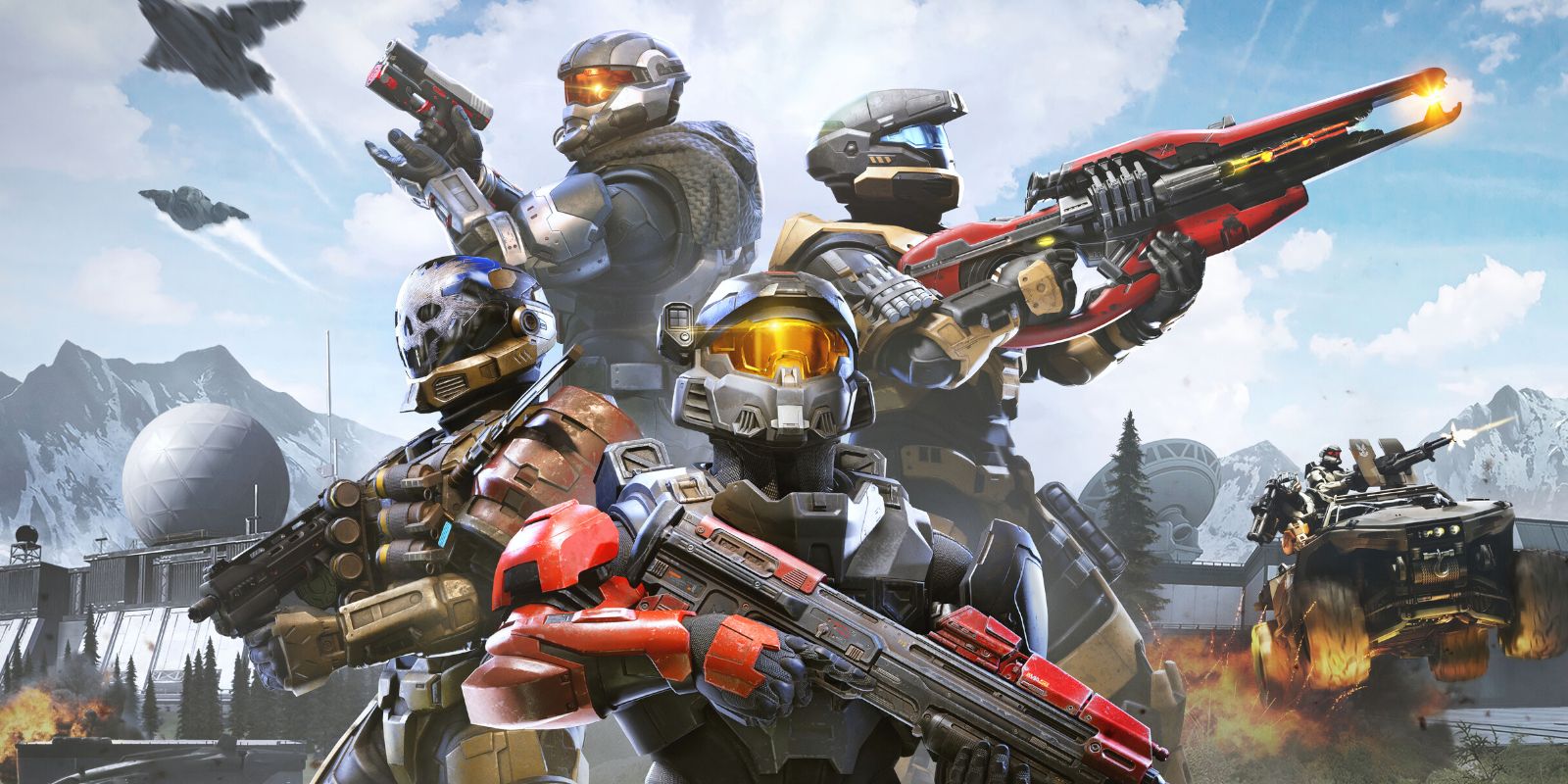 The Halo Infinite multiplayer launched early for players on the Microsoft Store on November 15th, and the beta for the Halo Infinite multiplayer was released with its first Heroes of Reach season. However, the latest blue screen problem is preventing players from even launching the game. Players on both PC and Xbox are experiencing the issue, for which Halo Support has now rolled out a fix. Even though the problem has been fixed, it is still causing a major hiccup for Halo Infinite's early multiplayer launch.
Halo Infinite is the sixth main entry of the franchise that is all set to release on December 8th. Unlike previous titles in the series, 343 industries surprised fans by releasing the multiplayer early on the Microsoft Store. Fans were delighted to learn that Microsoft will be releasing the multiplayer aspect of the game early. However, it seems like the early launch of the Halo Infinite multiplayer is not going according to plan.
Related: Halo Infinite Servers Go Down On First Day of Release
Players who had downloaded the Halo Infinite multiplayer beta on November 15th started to experience problems that required restarting the console or the Xbox app on PC. Some players still have to manually fix the blue screen problem on their Xbox or PC if the issue persists. While the fix for the blue screen issue might be straightforward, it is still inconvenient for players to get Halo Infinite working.
Here's how players who already downloaded the Halo Infinite multiplayer can fix the blue screen issue:
Scroll to the Halo Infinite tile on your Xbox or PC.
Press the options buttons and go to the "Manage Games and Add-Ons" option.
Download the latest available update - it could be around 30GB in size.
Halo support recommends restarting the Xbox or PC after the update is fully installed.
Boot up Halo Infinite again, and the Blue Screen problem should be resolved.
It's also important to note that players will not be able to access the Halo Infinite Multiplayer Beta via the Xbox Insider app. The latest update is a separate update that needs to be downloaded from the Microsoft Store.
According to Microsoft, the blue screen problems for Halo Infinite started to show up because the multiplayer beta was not properly rolled out to the Microsoft Store. It appears that the Halo Infinite multiplayer client was not updated correctly. Due to this reason, the blue screen problem persisted for players who had already downloaded Halo Infinite from the Microsoft store. It's worth pointing out that players who did not install the Halo Infinite multiplayer beta should not experience the blue screen issue, as the developers have now rolled out an update to the Microsoft Store.
Next: Halo Infinite Season 1 Battle Pass Includes Reach-Style Flaming Helmet
Halo Infinite comes to PC, Xbox One, and Xbox Series X/S platforms on December 8th.
from ScreenRant - Feed