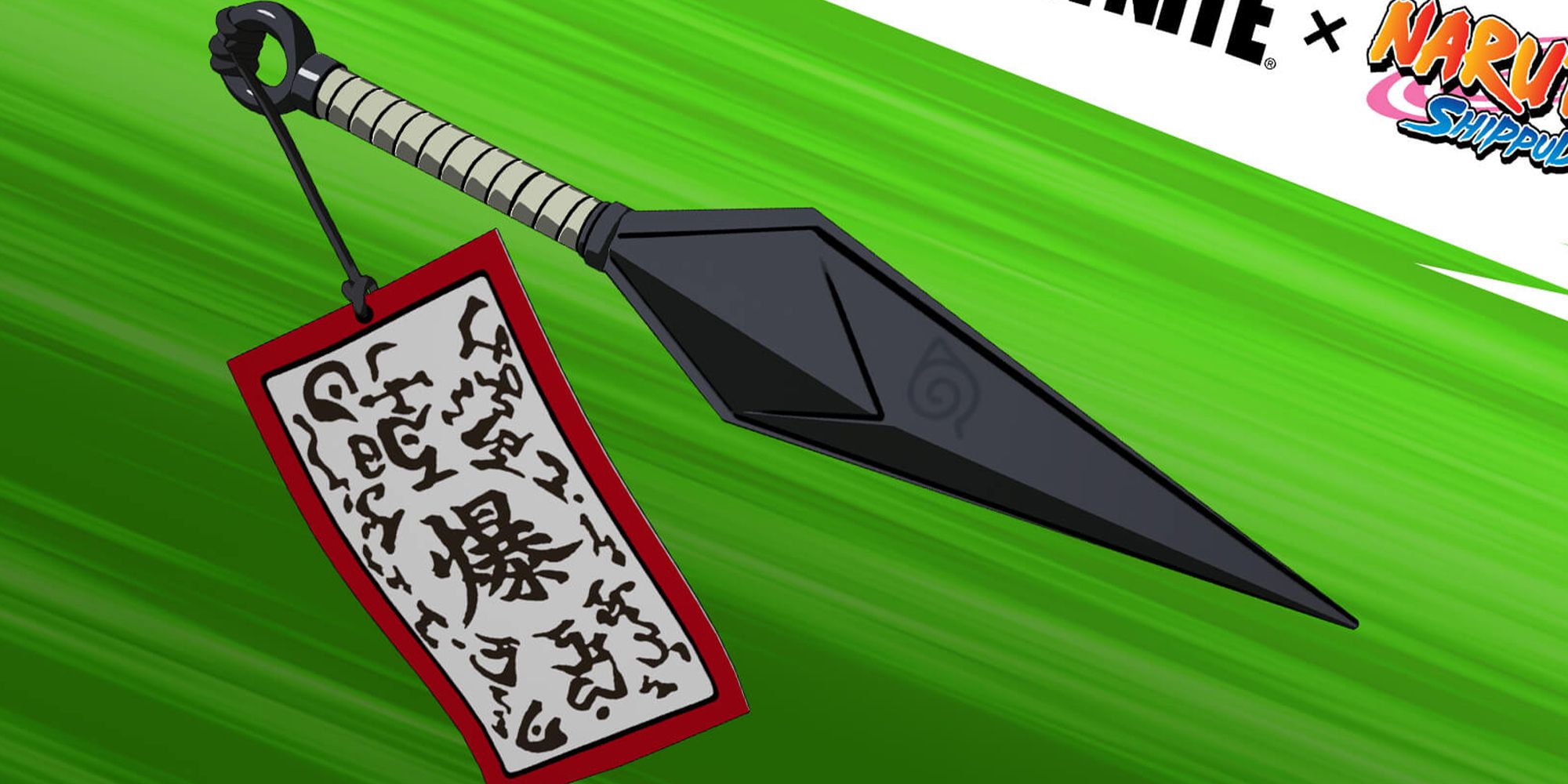 Players need to get the Paper Bomb Kunai Fortnite item for a new Naruto quest. While it is common for Fortnite to do cross-promotional events with companies like Disney and DC, this marks the first time a popular anime character has joined the game. This update even includes Sasuke, Kakashi, and Sakura Fortnite skins. When it comes to Kakashi, outside of being another skin, he is also a new quest-giving NPC. Players will need to locate him on the map to begin his questline.
Players will be able to find Kakashi to the north of Fortnite's Misty Meadows. Speak with him to begin his questline. Players are only able to carry five quests at a time. Although, players can share Fortnite quests with friends in season 8, making it possible to carry more than five challenges. Like the other NPCs in the game, Kakashi will have five different challenges for the player to complete.
Related: Fortnite Leaks Hint A Spider-Man Crossover Will Happen Soon
Players will need to find and hit two different players with a Paper Bomb Kunai for the fourth challenge in Kakashi's Fortnite collection. For challenges like this one, players can complete it throughout multiple matches. Kakashi's complete list of quests are:
Tame wildlife with the Hunter's Cloak: 30K XP.
Place or destroy a trap: 30K XP.
Build a structure after taking damage: 30K XP.
Hit two players with Paper Bomb Kunai: 30K XP.
Scout a UFO crash site: 30K XP.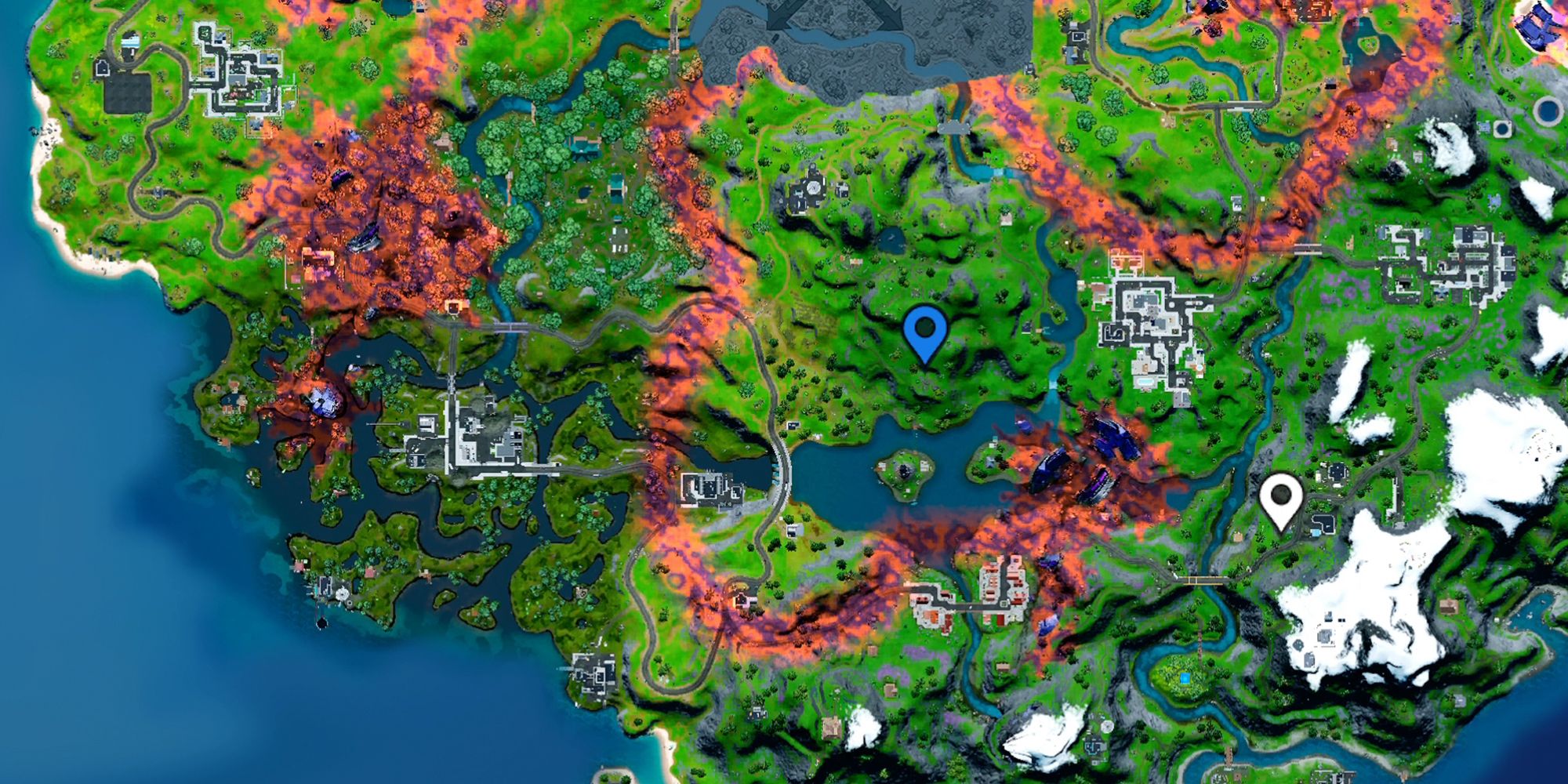 Players can casually come across a Paper Bomb Kunai by exploring the Fortnite map, or getting lucky and finding one inside of treasure chests. In the case of chests, the best landing spots in Fortnite for finding them will be in Dirty Docks or Pleasant Park as these areas are typically littered with hidden chests. These are Mythic items so they will stand out with a bright golden glow. Another option is purchasing a Paper Bomb Kunai by spending gold bars. The Kakashi NPC will sell the player Paper Bomb Kunai for 150 gold bars.
After collecting one, players will just need to hit enemies with them. This challenge cannot be completed on wildlife or other special enemies, it needs to be done on active players. Fortunately, once the player throws the Paper Bomb Kunai, it will instantly explode. This makes it much easier for the explosion to do splash damage against enemies. Complete this quest to earn XP towards the Fortnite Battle Pass, and unlock the final Kakashi challenge.
More: Fortnite Naruto Skins Drop, Hidden Leaf Village Hub Includes Final Valley
Fortnite is available now on PlayStation 5, PlayStation 4, Xbox Series X, Xbox One, PC, Nintendo Switch, and Android.
from ScreenRant - Feed