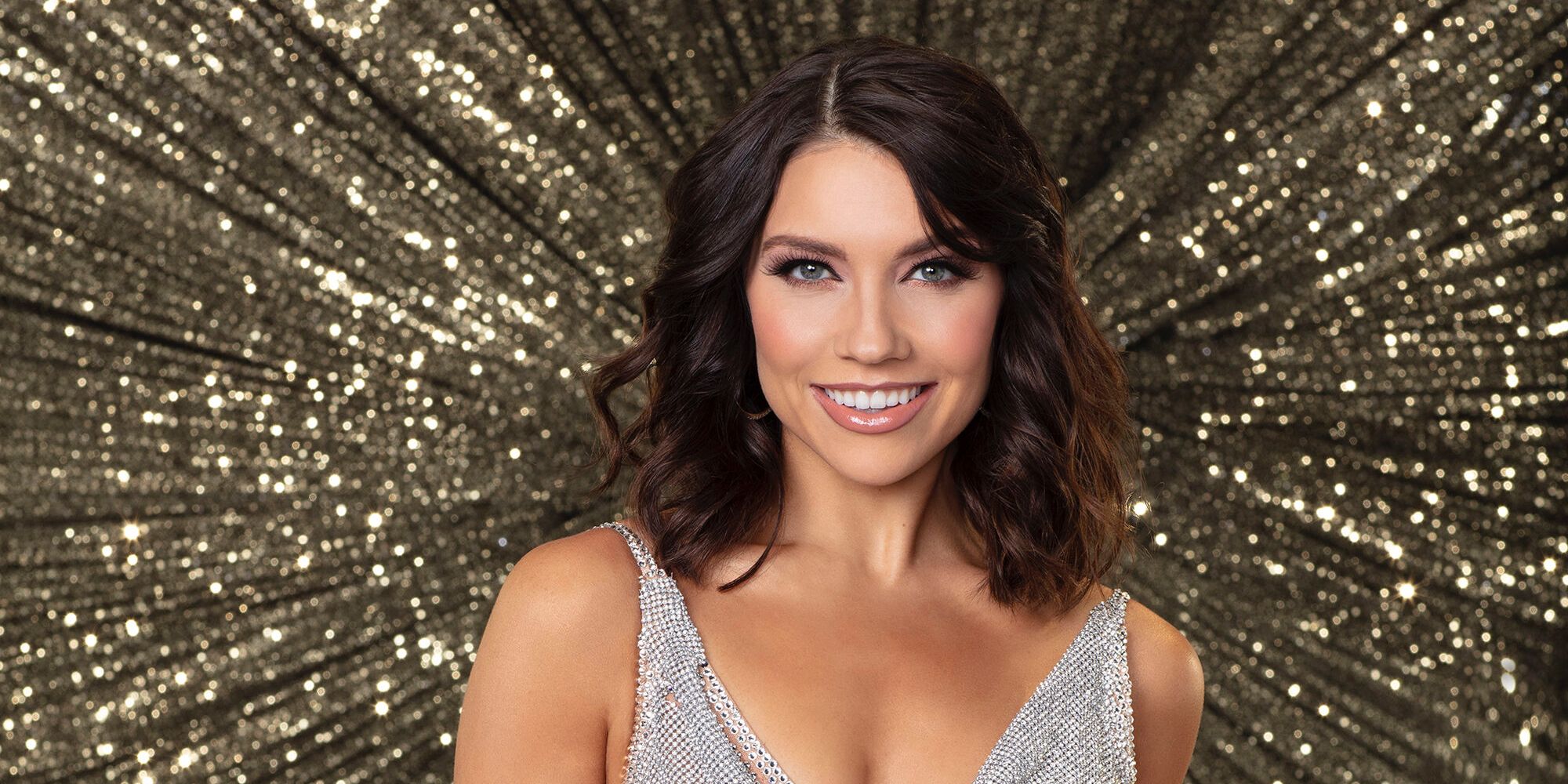 Dancing With The Stars pro dancer Jenna Johnson revealed that she will return to the show for Season 31. This news follows rumors that her husband and fellow pro dancer, Valentin Chmerkovskiy, may retire from the show after this season. Jenna has spent most of her life as a dancer, winning many titles in her youth, and even representing the United States in the World Latin Championships in Beijing, China in 2012, at age 18. In 2013, she was a contestant on So You Think You Can Dance, and after becoming dance captain of their tour, she was promoted to All-Star and stayed with the show for four more years.
In 2014, she became a troupe member on Dancing With The Stars season 18 and danced with the troupe until season 22. In season 23 in 2016, she became a professional dancer on the show and was partnered with Jake T. Austin. They placed 13th, but in season 26, the athlete-themed season, Jenna won the show with her partner, Adam Rippon. Since then, Jenna participated in the next four seasons of the show, and also was a mentor on the Dancing With The Stars: Juniors show in 2018. This season, Jenna has been a frontrunner to win the competition along with her partner, JoJo Siwa. The duo made history as the first same-sex couple in the run of the show. They have consistently placed at the top of the leaderboard as they continue to stun the judges with their beautiful and groundbreaking performances. JoJo has credited Jenna with boosting her self-confidence and self-esteem and admires her like an older sister. They have now made it to the semi-finals and are predicted to make it even further, possibly even taking home the Mirrorball Trophy.
Related: DWTS: Jenna Johnson Reveals How Family Reacted To Her Same-Sex Pairing
In an interview with CinemaBlend, Jenna explained that she hopes to stay with the show for as long as possible. She said, "I have no plans to not be on this show. I hope I have many more seasons, because it really is a dream come true to be able to create every week, to dance, to meet new people. So I hope that as long as my body will allow me, I can continue to dance on the show." Even though her now-eliminated husband, Valentin, has stated that this season with Olivia Jade may be his last, Jenna wants to stay with the show for as long as she can physically compete. She has been praised for her choreography this season by both the judges and the audience, but she knows that she and JoJo will have to work very hard if they hope to win the competition.
Jenna acknowledged the unpredictability of the show's results, stating that Valentin's elimination shocked her and she did not see it coming. She admitted, "I was so confused the previous week. They had the best scores of the night. They ended up on top of the leaderboard, and I just think it really comes down to, you can never get comfortable. It really does–fifty percent of it relies on the fan vote."Jenna experienced something similar when she and JoJo found themselves in the Bottom 2, despite their high scores. She said, "And so that's why, for these next two weeks, JoJo and I are really trying to rally and get people voting. Because, even by getting high scores, you know, like you said, we ended up in the bottom. That was one of the worst feelings." Although Valentin's career with the show may have ended without a win this season, Jenna is using that experience to inspire her to work even harder to try to take first place on the season finale.
Jenna has been a fantastic addition to Dancing With The Stars. The show is now in season 30 but still feels new and fresh because of choreographers like her, who continue to push the boundaries of dancing. She has inspired so many viewers with her enthusiasm and creativity and has broken new ground with JoJo. It is wonderful to hear that fans of the show can look forward to many more seasons of Jenna's expert choreography and inspiring spirit.
Next: DWTS: JoJo Siwa Admits She & Jenna Johnson Will Be 'Livid' If They Lose
Dancing With The Stars airs Mondays at 8 pm EST on ABC.
Source: CinemaBlend
from ScreenRant - Feed