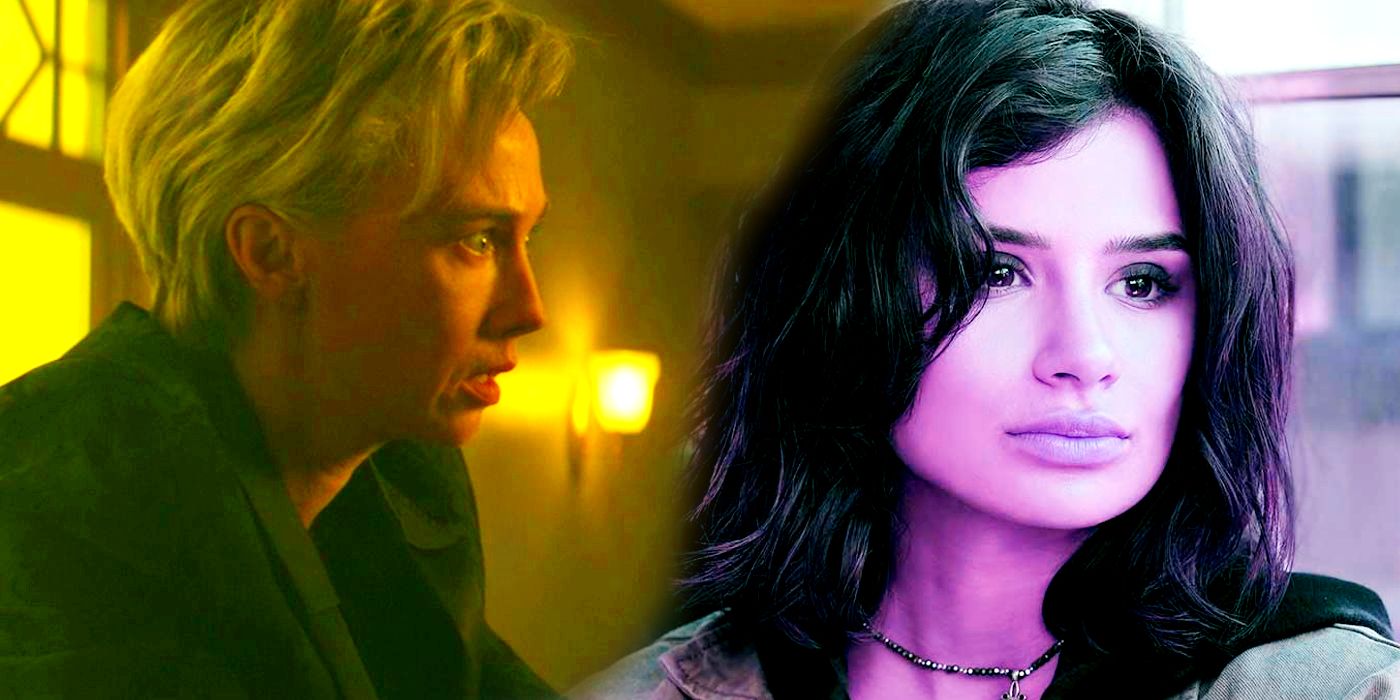 Warning: Contains spoilers for Doom Patrol season 3.
Throughout Doom Patrol season 3, the DC TV series hinted that Jane and Shelley Byron (AKA The Fog) might have romantic feelings for each other. The two share relatively little screen time together, however, a lot can be read into their conversations. Here's all the evidence and what it could mean for Doom Patrol either way.
Jane (Diane Guerrero) and Shelley Byron (Wynn Everett) first meet when the Doom Patrol are absorbed into Shelley's mental space through her powers in Doom Patrol season 3, episode 5 "Dada Patrol." Shelley tells Jane that out of all of the Doom Patrol and her Underground alters, she and Kay are the ones she is interested in talking to. They meet up again in the season 3 finale, episode 10 "Amends Patrol." The Fog has been holding Kay's alters to give them a space they can escape to and Jane persuades them to come back. When they leave she speaks to Shelley and asks "Were you really just helping the others? Or were you trying to draw me in?" to which she responds, "Which answer might get you to come and search for me again?"
Related: Doom Patrol: What's Really Going On With Dr. Harrison & Jane
Shelley Byron/The Fog appears to make several implied overtures towards Jane throughout their conversations, imploring Jane to let Shelley help her, asking if she can "tempt" her, and asking her to stay with her in one form or another. The subtext of this potential courtship is brought to the surface by the body language and blocking that accompanies it. In the sweet shop, Shelley reaches out to touch Jane multiple times and Jane eventually reciprocates, laying her hand over Shelley's on her shoulder. When Shelley makes her flirtatious response to her question in the finale, Jane bites her lip and smiles before turning away without a rebuttal. This is particularly noteworthy as Shelley Byron seems to be the only character in Doom Patrol that does not regularly receive Jane's normal curt and crass retorts to anything that slightly upsets her. All of this is hammered home by the way that Shelley Byron is queer-coded and presents somewhat androgynously.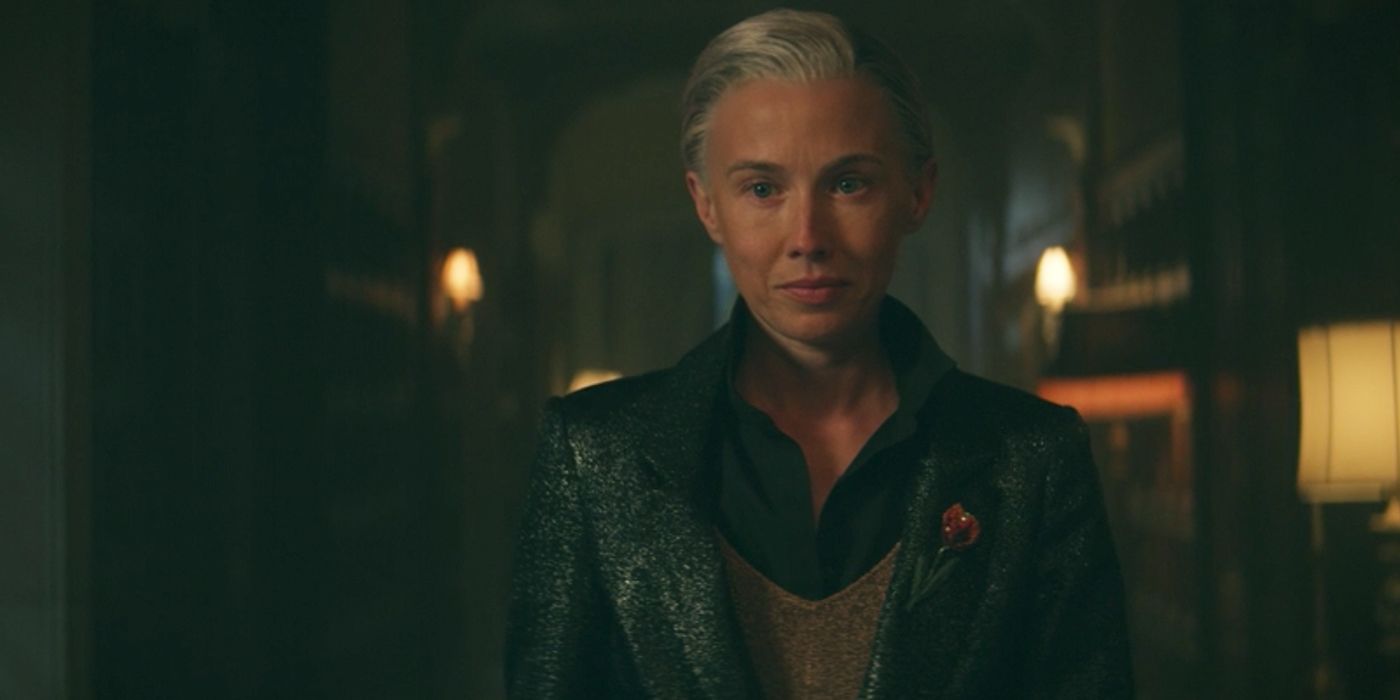 This teased relationship with Shelley Byron could be working to set up an adaptation of Jane's storyline from the Doom Patrol comics. In the comics, Jane eventually left Doom Manor after an argument with Cliff. Danny the Street has expanded to become Danny the World and Jane makes her new home on the genderqueer entity, occasionally making cameos in later issues before eventually returning to the team.
In Doom Patrol, Danny the Ambulance has an important part to play in Dorothy Spinner's (Abi Monterey) storyline and can't yet become Danny the World from a narrative perspective. If Doom Patrol wants to pursue this storyline, then the changes that the show made to Shelley Byron and her powers would make her an excellent stand-in place for Jane to live. Additionally, it would add a sweeter and more romantic element to the storyline than could be achieved with Danny in their current form. As Doom Patrol has already championed LGBTQ+ representation with Danny the Street and Larry Trainor, a relationship between Jane and Shelley Byron seems like a natural progression for Doom Patrol season 4.
Next: Doom Patrol Season 4 Updates: Everything We Know
from ScreenRant - Feed