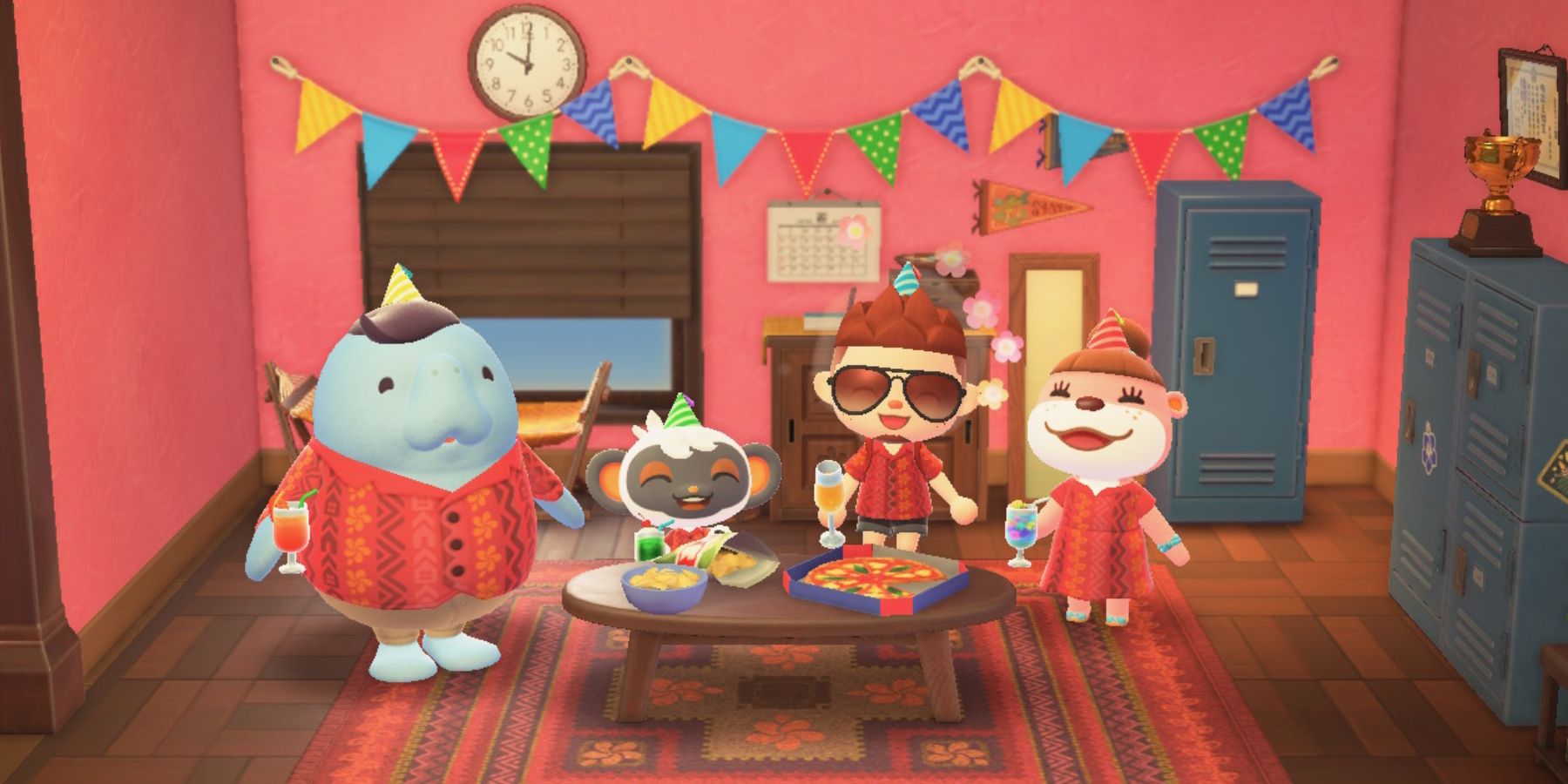 Animal Crossing: New Horizons introduced a new currency as part of its Happy Home Paradise DLC, paying players for all of their hard work in Poki instead of Bells. Poki can be used to buy items from the Paradise Planning office's souvenir shop, which stocks the DLC's rare new furniture items. Players can also buy souvenir chocolates to invite one of their own island residents to the archipelago and design the vacation home of their dreams.
Poki can be exchanged for Bells after the player unlocks the Paradise Planning office's ABD. The exchange rate changes daily, but Poki tends to be worth more than Bells, with rates seeming to stay between 200 to 350 Bells for 100 Poki. This makes each paycheck even sweeter for players trying to save enough Bells for everything that was introduced in the 2.0 update, like expanded storage and Harv's Island plaza.
Related: Animal Crossing: How To Unlock Every Facility In Happy Home Paradise DLC
At the beginning of the Happy Home Paradise DLC, players will earn 6,000 Poki per vacation home. As they progress, their paycheck increases by 3,000 Poki each time they earn a promotion, so the more players design, the easier it is to save up. Designing the facilities will earn players 25,000 Poki each as these jobs are much bigger than vacation homes, but there are a limited number of facilities to design on the Happy Home Archipelago. However, for players who want to earn Poki fast without spending a ton of time designing, Poki can be made quickly by exploiting the game's remodeling function.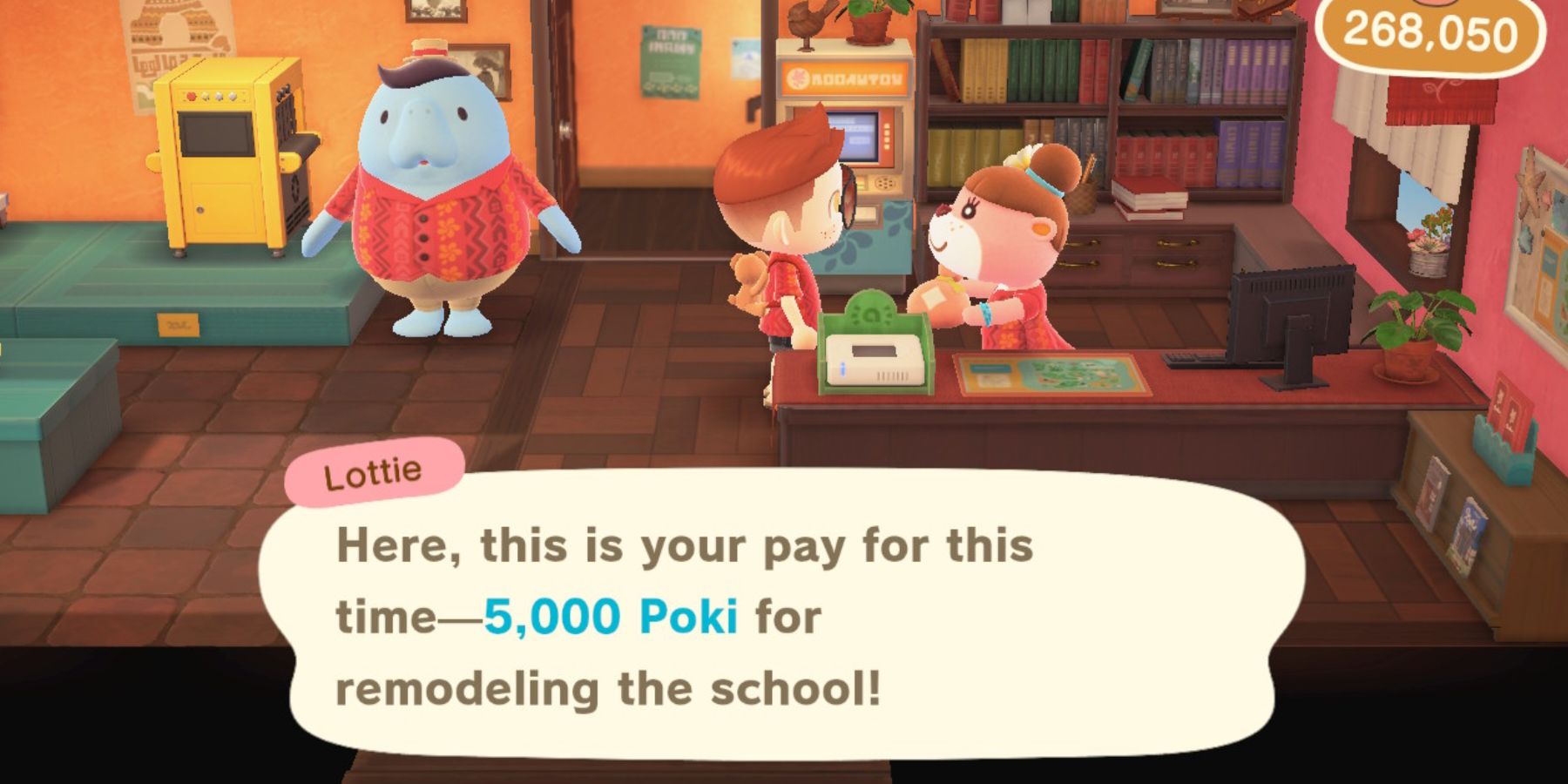 Happy Home Paradise allows players to remodel vacation homes and facilities as often as they want to make use of all the design skills that can be unlocked by playing through the Animal Crossing DLC. Lottie never makes her employees work for free, and remodeling a property will earn players a fraction of their paycheck. Each time a facility is remodeled, players will earn a flat rate of 5,000 Poki, and remodeling a vacation home will earn them half of their current paycheck for home designs. Players can remodel a home by visiting it and speaking with the villager, and facilities can be remodeled by speaking with Lottie in the Paradise Planning office.
However, making even a single change to a property will count as a remodel, and players can exploit this to earn Poki quickly without having to design home after home. Simply placing a new item, putting an item away, or moving an item even one square will register as a remodel, and players will earn their paycheck from Lottie once they return to the office. As long as at least one change is made, including changes to lighting, soundscapes, and building exteriors, the game will count it as a remodel and pay accordingly, making this a quick and effortless exploit for players trying to save up Poki fast.
Next: ACNH's 2.0 Update & Happy Home Paradise Are Signs Of A Sequel
Animal Crossing: New Horizons is available on Nintendo Switch.
from ScreenRant - Feed