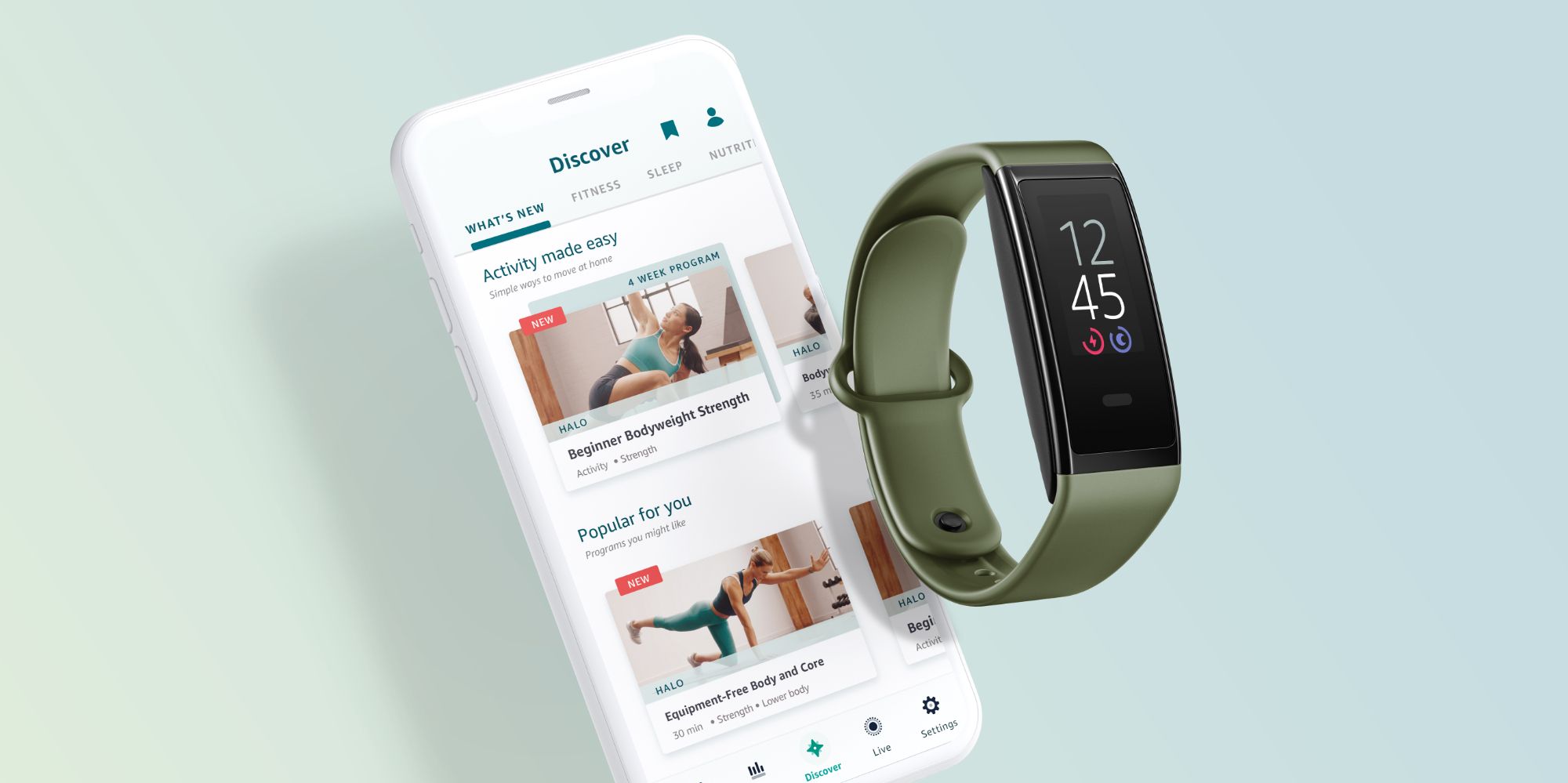 The Halo View is Amazon's second attempt at a fitness tracker, and if you're eager to get one for yourself, there's good news about its release date. On September 28, 2021, Amazon announced a ton of new gadgets entering its hardware portfolio. During its virtual press event, Amazon unveiled the Echo Show 15, a $59 smart thermostat, new Alexa features, and even a real robot that you can buy (named Astro).
Among all of these announcements, another gadget that was revealed was the Halo View. Essentially Amazon's answer to the Fitbit Charge and Fitbit Inspire, the Halo View is a really well-rounded fitness tracker. It has an OLED display, all-day activity/sleep tracking, and a feature that shows your body's exact fat percentage.
Related: Amazon Halo View Vs. Amazon Halo
If the Halo View sounds like the fitness gadget you've been searching for, there's no longer a wait to buy the thing. As of November 19, pre-orders for the Halo View are live on Amazon.com. It's available in two sizes (small/medium and medium/large) with three color choices — including Sage Green, Lavender Dream, and Active Black. Following a short pre-order window, the Halo View officially launches on December 8 for regular purchasing.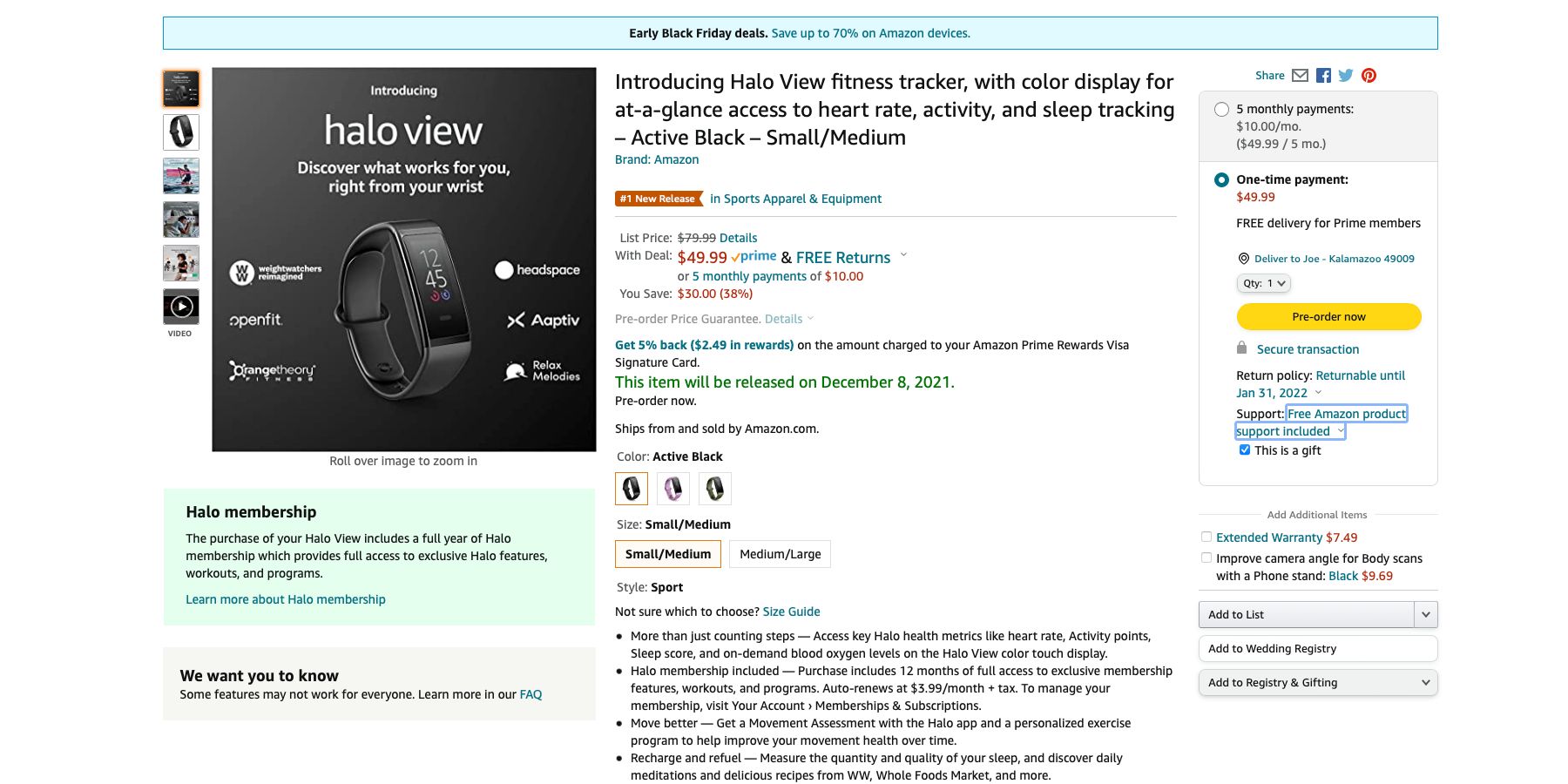 That's not the only good news for the Halo View's availability. While the fitness tracker has a retail price of $79.99, it's available for just $49.99 during the pre-order window. So long as someone buys the View between November 19 and December 7, they'll get it at the $30 discount. Unlike some fitness trackers, the View's price is exactly the same for all size and color configurations that are available.
In addition to the Halo View itself, anyone who buys the tracker also gets a free year of Amazon's Halo membership. This unlocks all of the Halo View's capabilities, such as the body composition feature, in-depth workouts/recipes, a daily activity score, activity intensity tracking, and a ton more. The Halo membership normally costs $3.99/month on its own, adding nearly a $48 value on top of the Halo View. In other words, if someone buys the tracker while it's on sale for $49.99, they're effectively breaking even and getting it for free. Amazon also has plans to soon launch Halo Fitness and Halo Nutrition services — the former offering "hundreds of studio-quality workout classes" and the latter adding "a new experience to help build healthy eating habits."
Next: This Starbucks Doesn't Have Cashiers, Thanks To Amazon
Source: Amazon
from ScreenRant - Feed