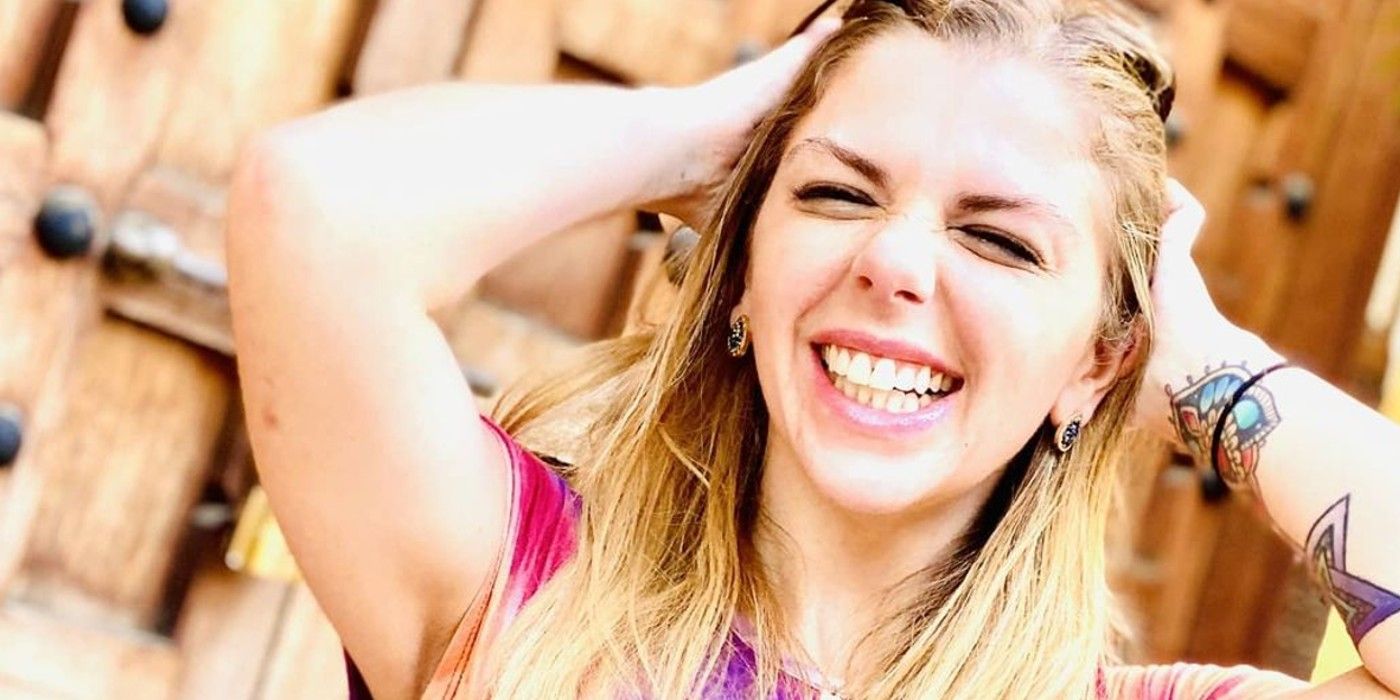 Popular 90 Day Fiancé: The Other Way star Ariela Weinberg has recently talked about her first-ever visit to Ethiopia and how she fell in love. The 29-year-old reality star was visiting Ethiopia when she first met her beau, Biniyam Shibre, at a taxi stand. The duo immediately connected, and Ariela fell in love with the 31-year old gymnast and choreographer. A few months into dating, the couple found out that they were expecting a baby. After getting prenatal care in the United States, Ariela returned to Ethiopia again so that Biniyam could see his child's birth. The New Jersey native Ariela faced multiple problems while settling down in Ethiopia, but the couple managed to fix many of them.
Despite the latest cheating accusation, it seems like Ariela is still with Biniyam. In fact, the couple has apparently moved to America with their son, Aviel Shibre. A 90 Day Fiancé fan has allegedly spotted them filming in New York near downtown Manhattan. The fan who spotted them also claimed that the two are thinking of moving permanently to America. A few weeks back, many fans spotted Ariela getting a cosmetic procedure in an American clinic. Around the same time, Biniyam fought his first MMA fight in New York. All the sightings suggest that the couple is seeking new opportunities in the United States.
Related: 90 Day Fiancé: Ariela's 'Condescending' Sister Emerges As New Villain
Ariela may be happy to be back in her home country, but she is still missing Ethiopia. She posted a cute video of tickling her son and opened up about her first trip to Biniyam's home country. Ariela revealed that she first traveled to Ethiopia in January 2017 via Ethiopian airlines from Israel. She had a vague idea of how this new country might be, but she was wrong. She wrote, "Ethiopia is hard to imagine if you haven't been. All the Nat Geo documentaries and googling won't help much either." Ariela shared that she loved Ethiopia & its culture, and she kept going back. She added, "There is something about the air that is different in Ethiopia. It hits me everytime I walk out the doors of Bole Airport. I fell in love with a land and a culture."
After falling in love with the new country, Ariela also fell in love with Biniyam. Now, she falls in love with her son every day. With this emotional post, the former writer used the hashtags "lookingback," "lookingforward," and "home," which could mean she is hoping to one day settle in Ethiopia. Many 90 Day Fiancé fans are relating to what Ariela has said and shared their side of stories. A fan wrote, "I'm also from east Africa and I wish my country wasn't so torn." Another fan commented about the cute video, "I can't with all this cuteness!! And those giggles!!!"
It seems like Ariela, who was accused of not letting Leandro go, is missing Ethiopia while living in New Jersey with Biniyam. These throwback videos suggest that she enjoyed living in a third-world country even though it lacked work opportunities and health facilities. If Ariela and Biniyam aren't able to find jobs in America, they may decide to return to Ethiopia. Hopefully, the 90 Day Fiancé star Biniyam won't act irresponsibly if the couple does move back.
Next: 90 Day Fiancé: Ariela Reveals Plan To Distance Biniyam From His Friends
90 Day Fiancé: The Other Way airs on TLC Sunday nights at 8 p.m. EST.
Source: Ariela Weinberg/Instagram
from ScreenRant - Feed