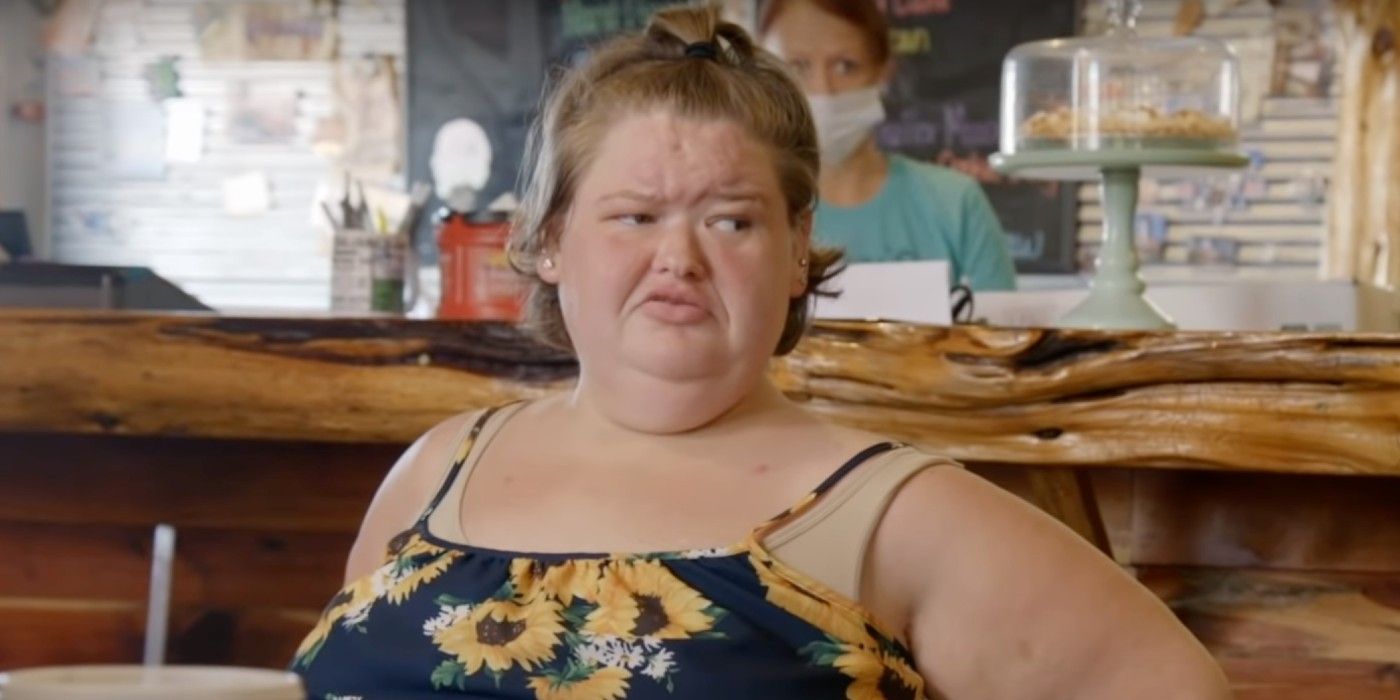 Amy and Tammy Slaton's weight loss journeys have been hampered by a wide range of obstacles throughout the duo's run in 1000-lb Sisters, and one consistent struggle for the siblings is affording their new lifestyle. Amy was able to meet her weight loss goals in season 1, but the TV personality has struggled to keep up with the expenses of her healthy diet. From the Slaton sisters' financially insecure background to the cheaper cost of unhealthier foods, here's why Amy argues money is a significant hindrance in her weight loss venture in 1000-lb Sisters.
Although Amy and Tammy's series can feel like a downer when it comes to all of the physical and emotional challenges the Slaton sisters face due to their weight, Amy's experience is one of reality TV's most inspiring tales. Amy was able to completely turn her life around throughout only a few years. When audiences first met Amy, her weight held her back from having the family she envisioned for herself and her husband, Michael. Despite her unhealthy relationship with food, Amy proved she possess the willpower to commit to a strict diet and exercise routine. Ultimately, Amy was successful in her weight loss efforts and underwent bariatric surgery. After achieving her goals of slimming down, Amy was finally able to have a son with Michael and set out on the life she always wanted.
Related: 1000-Lb Sisters: Why Amy & Tammy Deserve Nothing But Compassion
While Amy's weight loss story remains a heartening lesson in perseverance, the 1000-lb Sisters star's confessed she's still fighting the war against her food addiction. As the Slaton sisters' physician Dr. Procter explained, bariatric surgery doesn't rectify patients' relationship with food. After undergoing her gastric bypass, it's still on Amy to maintain a healthy diet and exercise regimen. Although Amy's stayed dedicated to her weight loss ambitions, the reality star admitted that the disproportionate prices of healthy and "junk" foods make committing to her new diet difficult. Amy and Tammy have shared they grew up in a poor home and their mother was forced to work all day to support her family. The Slaton siblings took care of themselves and developed unhealthy relationships with cheaper, less nutritious foods throughout their childhoods. Amy and Tammy make more money today but are still affected by the high price of healthy foods.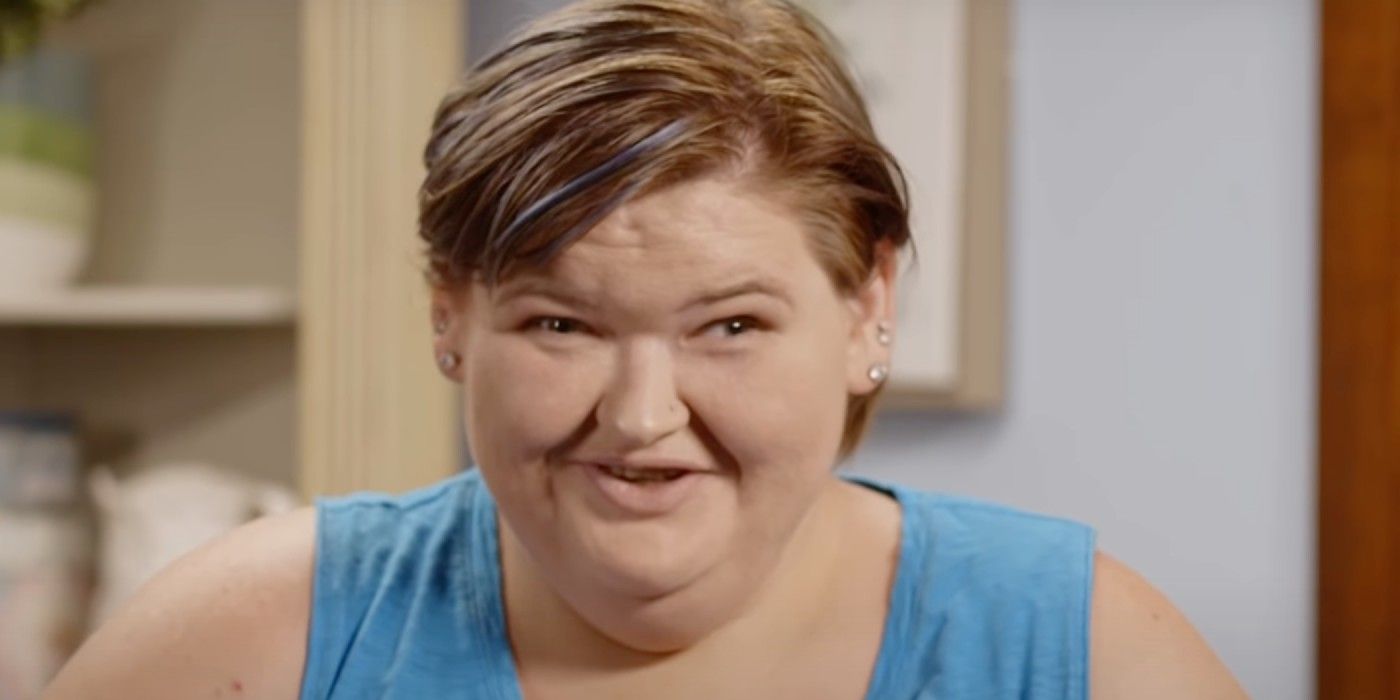 In an interview with Louisville Courier-Journal, the 1000-lb Sisters entertainer explained, "I do wish that restaurants would have more options that are healthier, and it would help if the healthier foods were cheaper." Amy noted she hasn't been able to seamlessly transition into her new healthy lifestyle because better quality meals are locked behind higher price tags. Amy continued, "You go to McDonald's and you can get a cheeseburger for a dollar, but a salad costs like five." Amy astutely assessed how weight loss isn't always an affordable option for people with lower incomes like it is for members of the middle and high classes. Despite her family's economically unstable background, Amy still manages to be dedicated to her weight loss goals and serve as an inspiration to her fans.
Amy's weight loss feat impressed fans to begin with, but considering the obstacles the 1000-lb Sisters star is still up against, Amy's success is much more remarkable. From overcoming her childhood dependency on cheap foods to finding a way to stay healthy despite the cost of nutritious foods, Amy's ongoing journey can't be easy. Although she faces plenty of challenges, Amy's demonstrated she's dedicated to her new diet in 1000-lb Sisters.
Next: 1000-Lb Sisters: Why Fans Don't Think Amy & Tammy Should Have 'Stans'
Source: Louisville Courier-Journal
from ScreenRant - Feed