While forgiving and forgetting is often the best policy when it comes to moving on from conflict, the cast members on The Real Housewives of Orange County sometimes have trouble putting drama in the past. Every season of the reality series has fights between co-stars who have been best friends for years and it's also true that when someone new is introduced to the group, that can cause issues, too. While viewers who love tuning into the show might think that some smaller fights can be cleared up quickly, it's hard not to wonder how some of the bigger problems will ever get solved.
RELATED: 10 Real Housewives Of Orange County No Longer On The Show - Where Are They Now?
From a few season 15 arguments that made a lasting impression on fans to some of Kelly Dodd's boldest moments, these RHOC fights prove that life in sunny California can be stressful and heated for these cast members.
10

Gina Wondered Why Braunwyn And Shannon Were Talking About Her House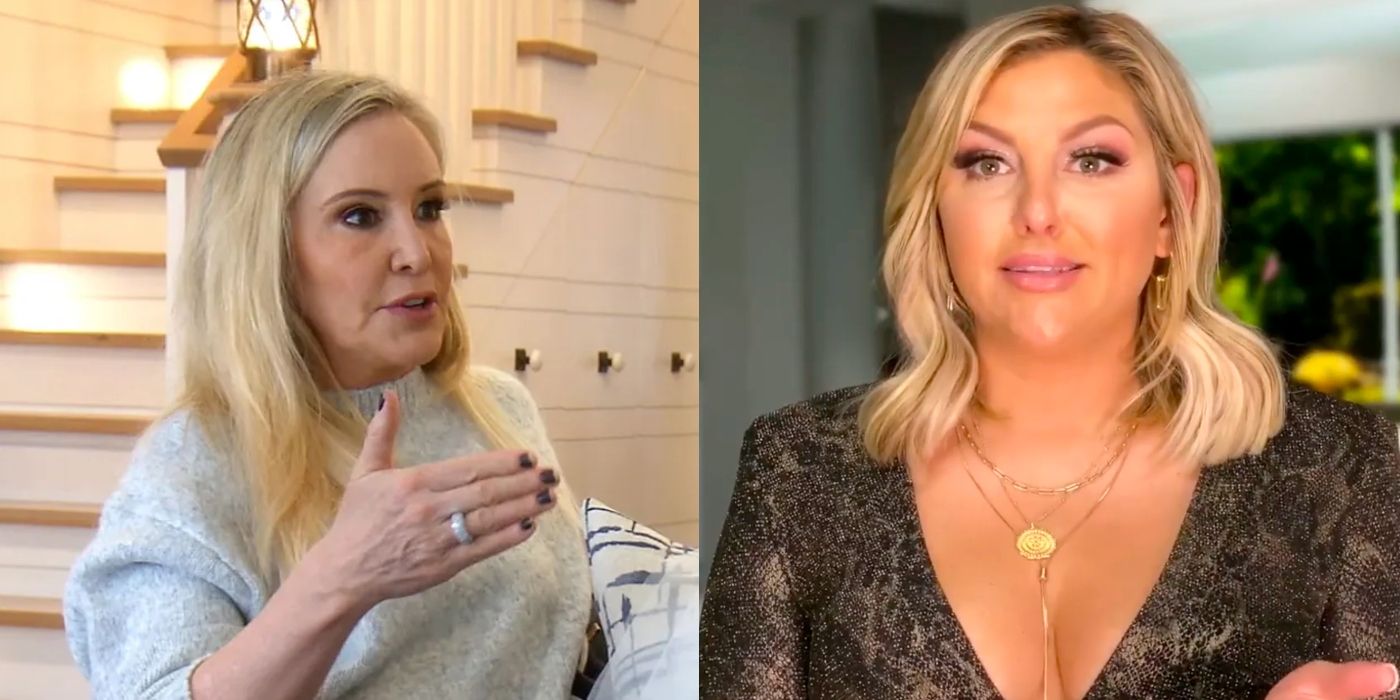 When ranking the seasons of RHOC, season 15 stands out because of the COVID-19 pandemic and also because of the episode "The Splash Heard Round The OC." Gina Kirschenheiter heared that Shannon Beador and Braunwyn Windham-Burke reportedly called her new house tiny, and Gina asked Shannon to tell her the truth during a party.
This became a huge argument as Gina was confused about why people who were supposed to be her friends would have something insulting to say about this big change in her life. Gina was excited to be living with her new partner and his kids and she didn't want to be the focus of gossip, which is totally understandable.
9

Briana And Vicki Fought Over Where Briana Would Stay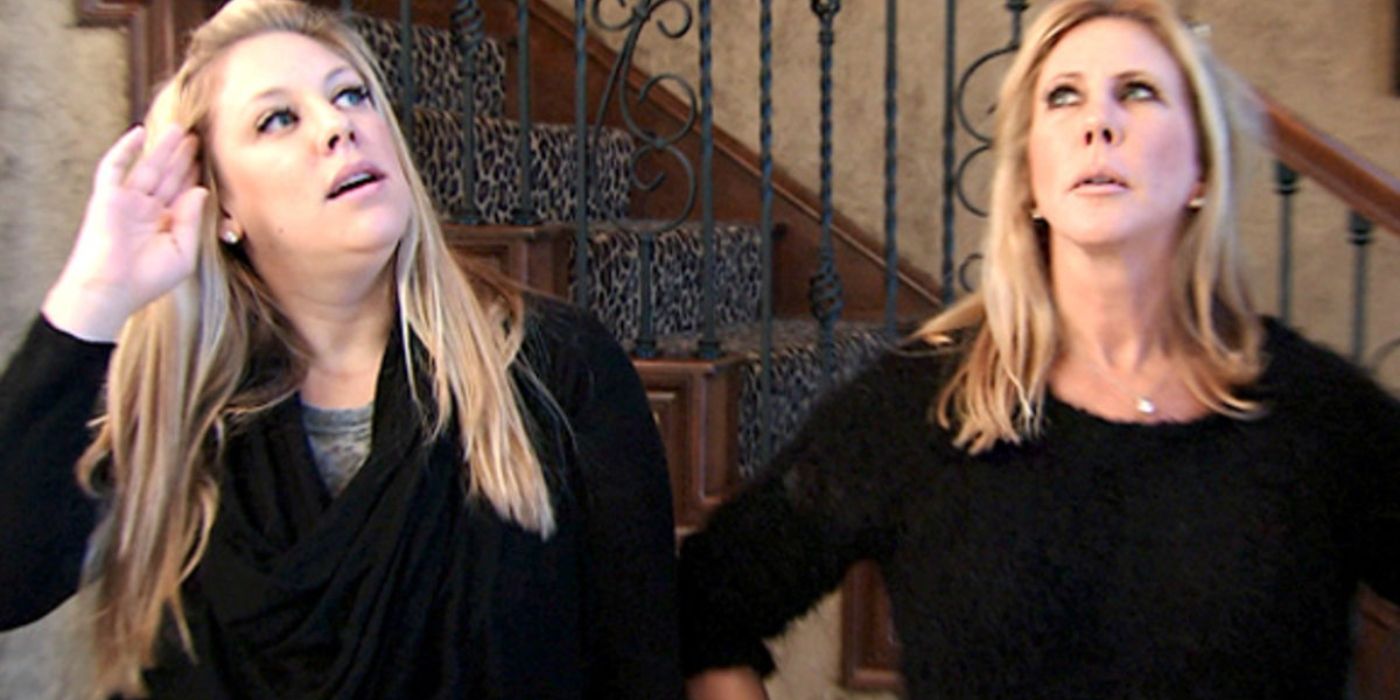 Vicki Gunvalson often fought with her daughter Briana Culberson over Vicki's boyfriend Brooks Ayers. In one memorable episode, Briana said that she would find her own accommodations instead of staying at Vicki's house. Vicki was mad about this and Briana said, "I'm trying to be nice about it, I'm not going to kick somebody out of their own bed when they have cancer. Why are you overreacting so bad?"
RELATED: 10 Best Vicki Gunvalson Episodes On The Real Housewives Of Orange County
It seemed like anytime Vicki and Briana even got near the topic of Brooks, they couldn't help but fight, and this one felt particularly bad because both Vicki and Briana seemed to feel terribly about how they couldn't get along.
8

The Season 15 Reunion Fight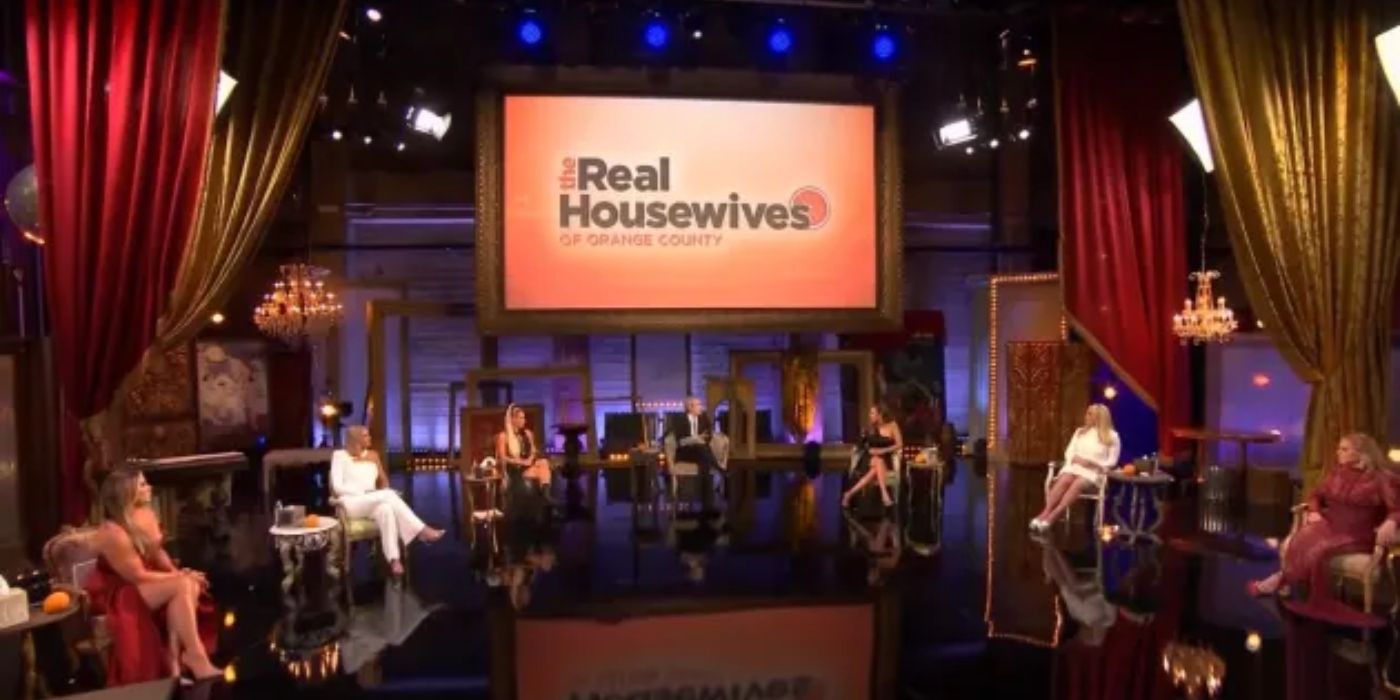 Like other RHOC reunions with great outfits, the season 15 reunion featured the cast members looking stylish and sophisticated, but there was also a massive fight between Braunwyn and the others. This time, the subject was her sobriety.
Things got really heated when Kelly Dodd said that Braunwyn was pretending to be an alcoholic for a plotline, which was particularly harsh and offensive. The others didn't seem all that supportive of Braunwyn, either. Shannon said that Braunwyn offered to get her daughter Stella drugs, explaining that Braunwyn had a conversation with Stella about being a resource for "the good stuff." There was a lot going on here and it was very intense.
7

Heather And Terry Fought With David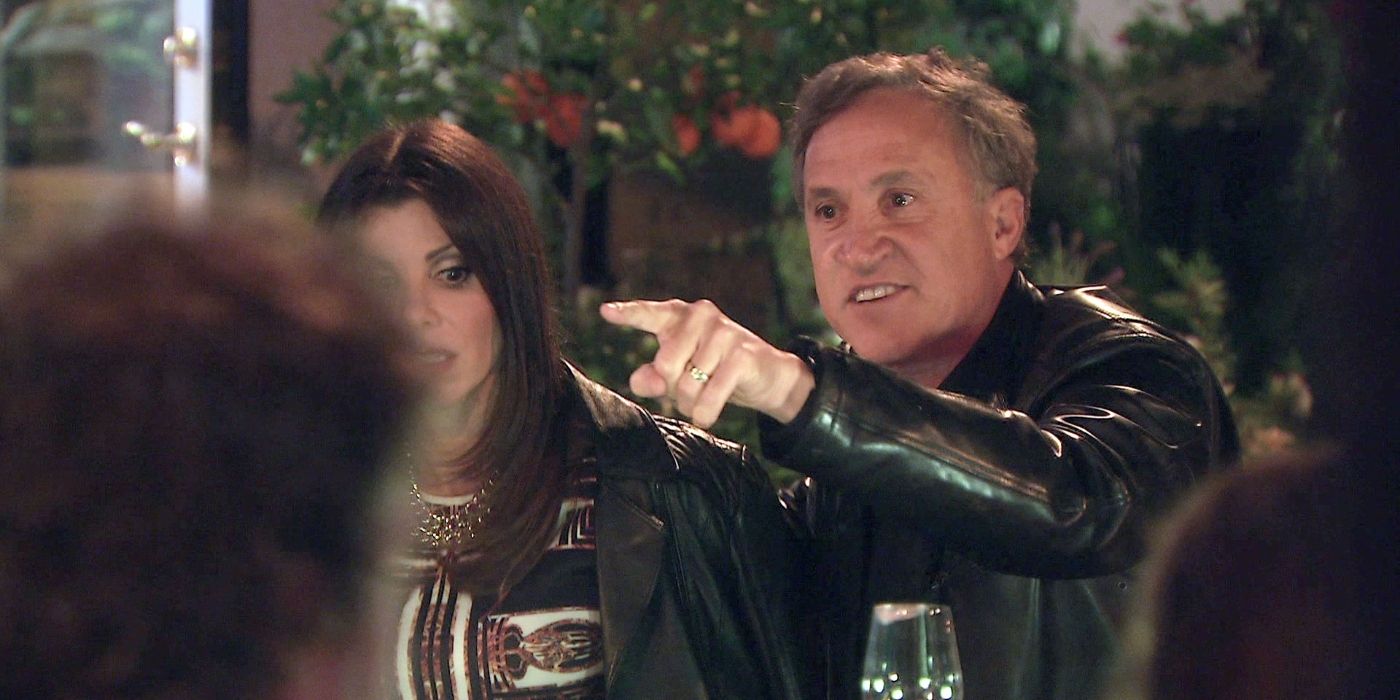 In the season 9 finale "All Apologies," Heather and Terry DuBrow were really upset with Shannon's husband David. They didn't like that he said some inappropriate things at a previous party, and even though he apologized, this turned into a big fight. Terry said that David was "drunk or stupid" when he made his comments and wasn't nice about David working in the construction industry.
Some of the most dramatic Real Housewives moments build on a previous comment or even a previous argument, and that's exactly what happened here.
6

Kelly And Shannon's Argument At The Quiet Woman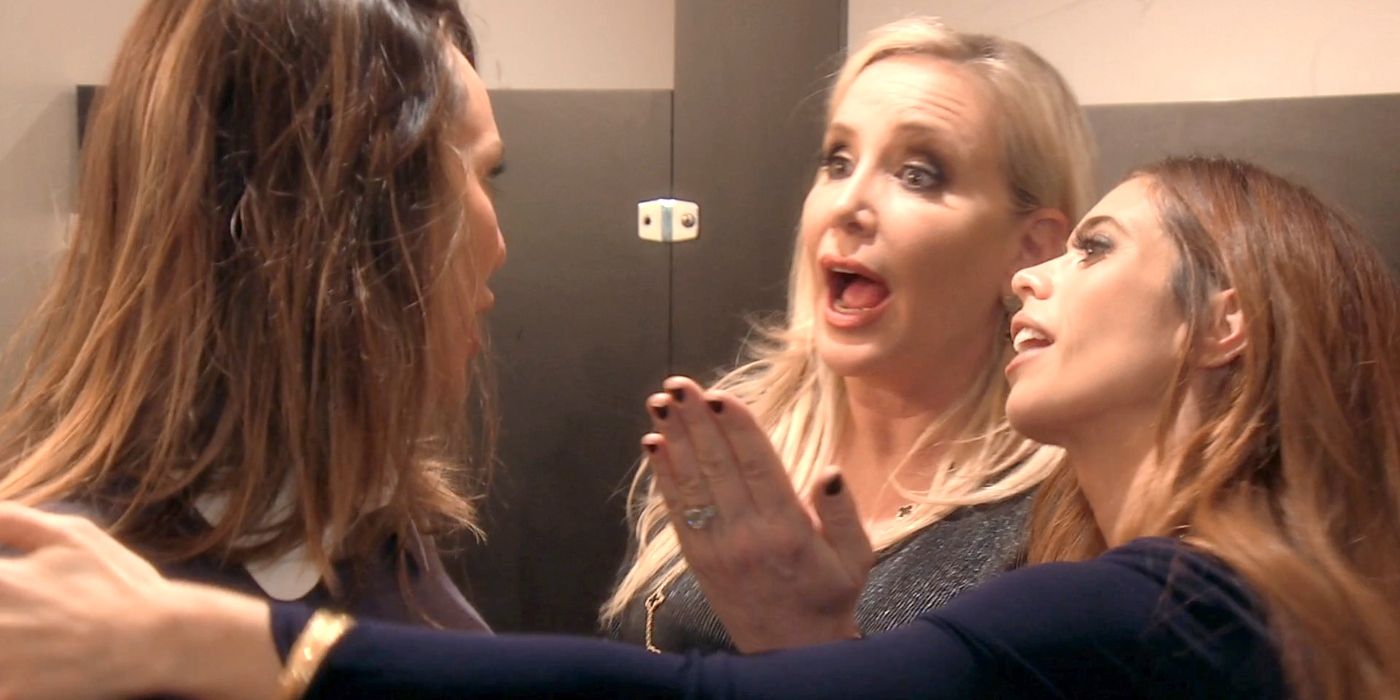 RHOC fans definitely remember the big fight between Kelly and Shannon at a restaurant called The Quiet Woman, mostly because there was nothing silent or calm about this argument. Shannon threw a plate at Kelly and Kelly told Shannon to "keep eating" and said that she had gained weight.
Some arguments feel more personal than others and this was a tough one as Kelly didn't need to make Shannon's physical appearance a focal point. Shannon was in a vulnerable spot in her life here.
5

Tamra Kicked Alexis Out Of Her Party At CUT Fitness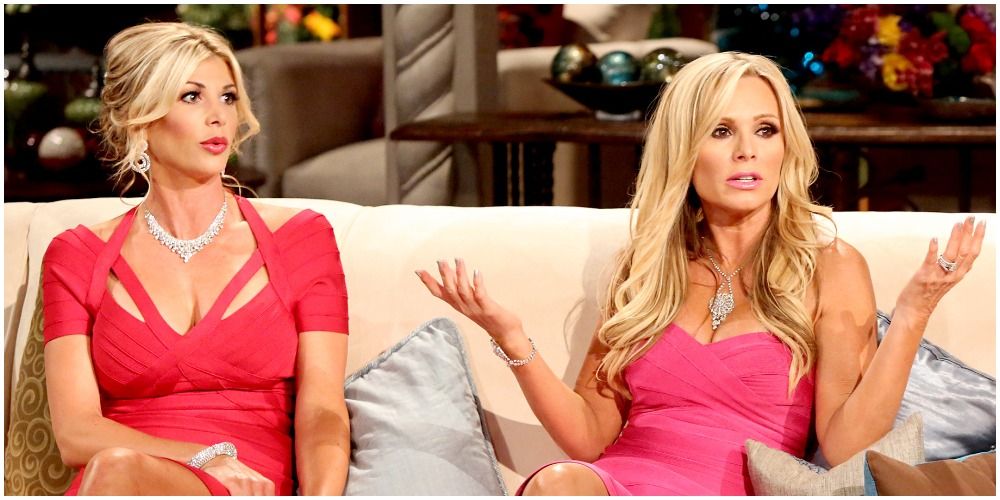 While Tamra and Vicki had intense RHOC scenes, Tamra also fought with Alexis Bellino, like in this season 8 epsiode when everyone went to Tamra's new gym CUT Fitness for dinner.
Alexis said everyone was bullying her and Tamra yelled that she had to get out. Anytime someone makes a co-star leave a party or their home, it's definitely a huge deal and this is a fight from this Real Housewives city that is tough to forget about. It's understandable that Alexis felt hurt and upset, but fans can also understand that Tamra had enough.
4

Heather Yelled At Sarah For Eating The Bow Off The Cake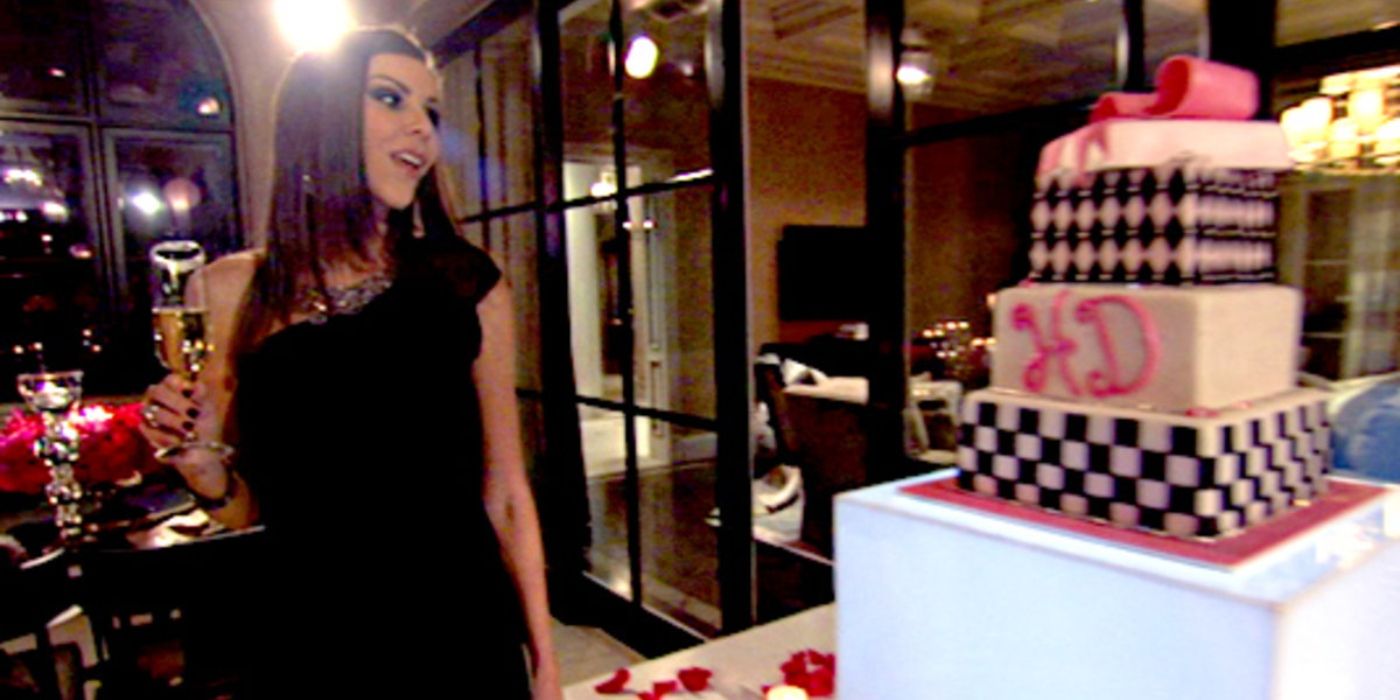 The season 7 finale featured the fabulous party that Heather threw that is now memorable because of a guest named Sarah who ate the bow off of the fancy cake.
Anyone would have been sad and angry if a party guest did something like this, but since Heather loves living a sophisticated, elegant life, she was especially mad. Some fans wondered if Heather was making too much out of this moment, but some people might think that Heather was in the right here as she felt that Sarah was being disrespectful.
3

Kelly And Shannon At The '70s Party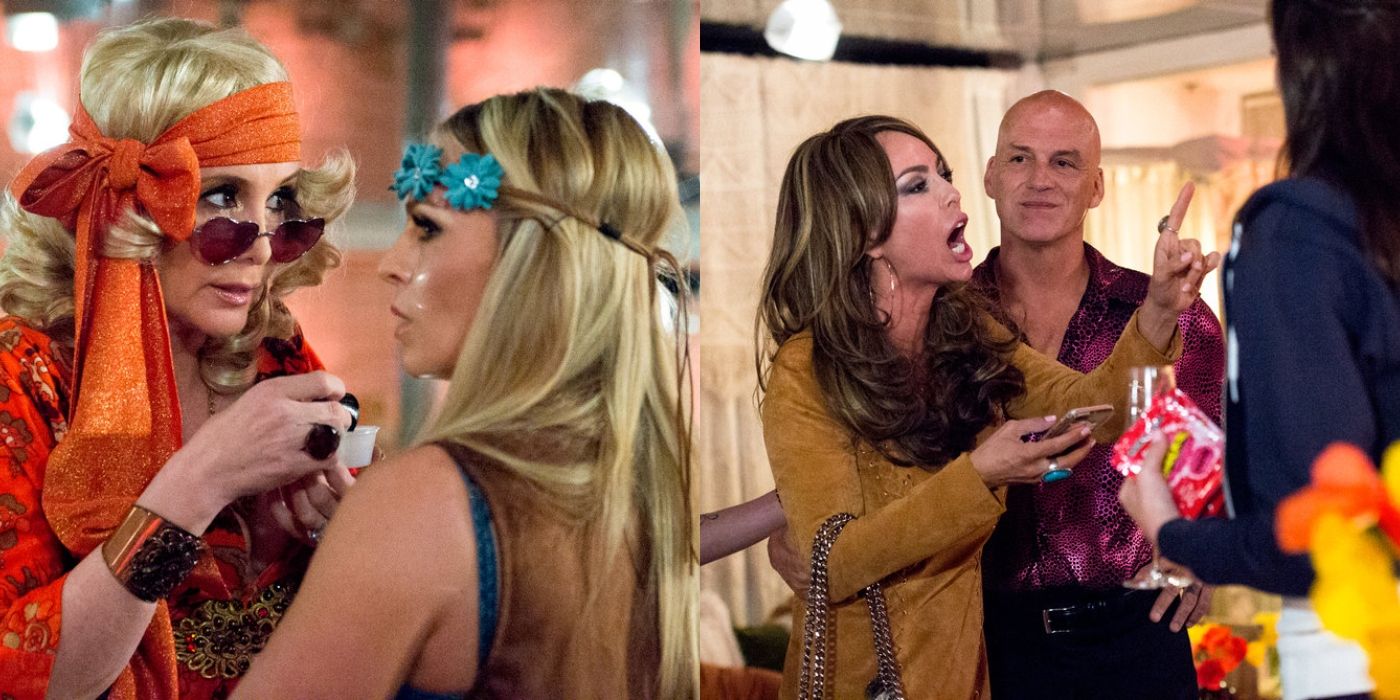 Shannon's 1970s party in season 11 seemed like a fun evening... until Kelly said that of course David cheated on Shannon, ruining any hope for some good vibes between the two cast members.
RELATED: The 10 Best Shannon Episodes On The Real Housewives Of Orange County
Insulting someone's physical appearance or bringing up a personal tragedy is always going to lead to an even more heated fight, and Kelly should never have made this comment.
2

Tamra Throwing Wine At Jeana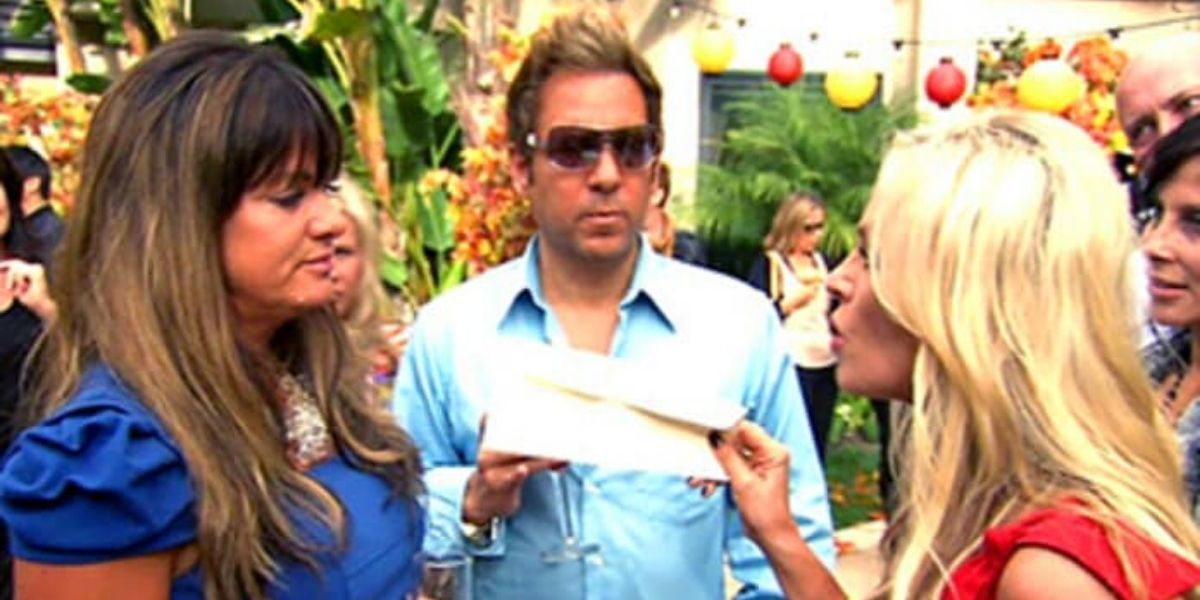 Tamra's best RHOC episodes show viewers her home life, her divorce, her friendship problems, and some of her boldest fights.
In season 6, former cast member Jeana Keough came to a party, and Tamra yelled that Jeana had talked to the media. While Jeana seemed to want to diffuse the tension and move on, Tamra threw a glass of wine in Jeana's face. While there have been many big arguments in the Real Housewives franchise, things always feel even worse when someone throws wine or breaks a wine glass.
1

Peggy Said That Meghan's Baby Was Crying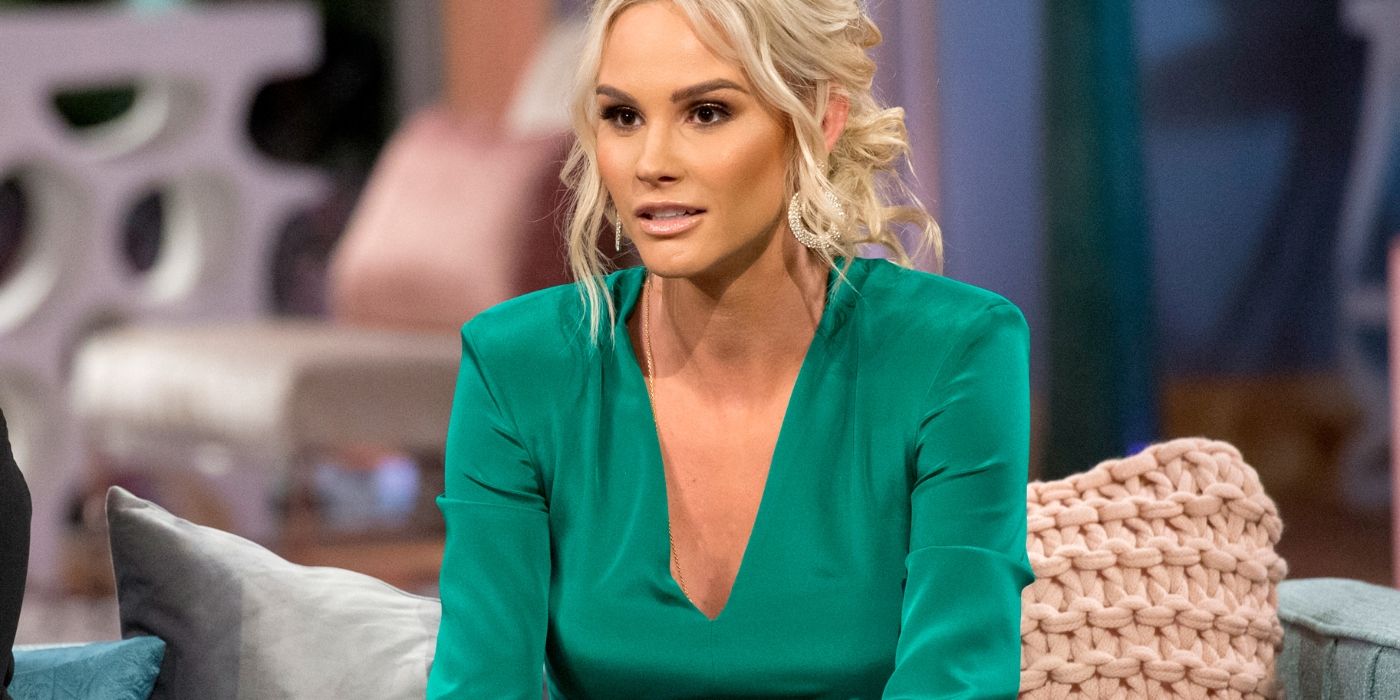 In the season 12 episode "The Real Vikings of Orange County," Peggy Sulahian said that Meghan King Owens's baby was crying for 10 minutes. Everyone was shocked and upset, and Tamra said, "She does the timing thing." Shannon was also hurt on Meghan's behalf.
Meghan had every right to wonder why Peggy was insulting her parenting, and since this fight was about such a sensitive subject, it felt like one of the most intense and powerful conflicts from the entire show.
NEXT: 10 Monumental RHOC Episodes For Fans To Rewatch
from ScreenRant - Feed