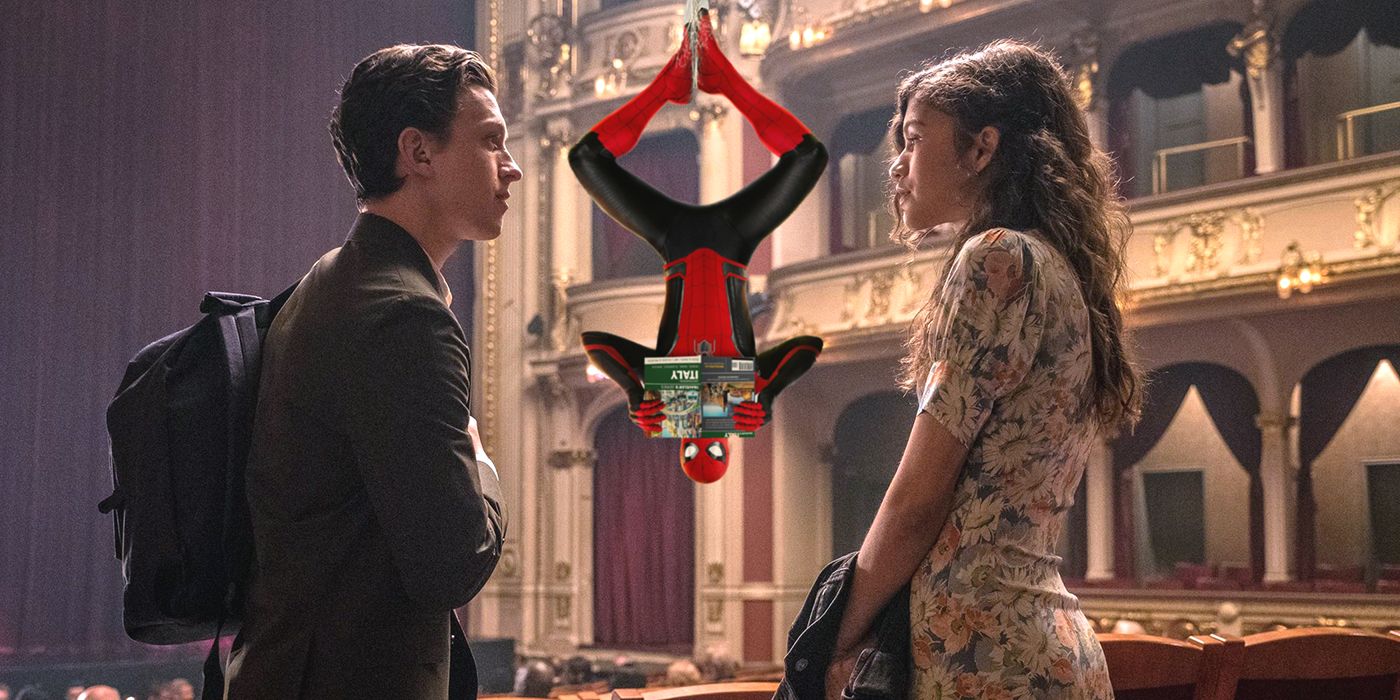 Zendaya loves Tom Holland's dedication to being the Marvel Cinematic Universe's Spider-Man. The pair initially shared the screen in Spider-Man: Homecoming, with the 2017 movie catapulting both actors into global superstardom. They'd reteam for the sequel, 2019's Spider-Man: Far From Home, which saw Holland's Peter Parker and Zendaya's MJ begin dating. Though few things seem to be certain in the trailer for the much-awaited Spider-Man: No Way Out, the couple seems to be in a good place.
As No Way Home has wrapped filming in recent months, rumors have again circulated that Zendaya and Holland are in a romantic relationship. Neither actor has confirmed those rumors, but they have been open about the fact that they've come to rely on each other and appreciate one another as co-stars. In new comments, Zendaya speaks candidly about Holland's devotion to the role of Spider-Man.
Related: Spider-Man No Way Home: Every Update You Need To Know
As part of a lengthy interview with InStyle, Zendaya was asked what she appreciated about Holland as an actor. In her response, the Dune star stressed that Holland loved being Spider-Man despite the difficulties attached to such a high-profile role. She also shared a memory of being on set and watching Holland shoot a fight scene throughout the day. Rather than being content with his work, Zendaya recalls, her MCU cohort pushed himself to do better. You can read Zendaya's full quote below.
"There are many things, obviously, that I appreciate. In an actor way, I appreciate that he really loves being Spider-Man. It's a lot of pressure — you take on the role of a superhero wherever you go. To the little kid who walks by, you are Spider-Man. I think he handled that so well. And seeing him at work, even though he's not a Virgo [laughs], he is a perfectionist.

Our director allowed me to come in every day [of the shoot], and it was cool to see how he cares so much about his work and making it right. I watched him do a fight scene all day, which is exhausting. He'd do a move, come back to the monitors, watch it, and say, "I can do that better." I'd be like, "Dude, you got it." But he wants us to be perfect, and I really appreciate that."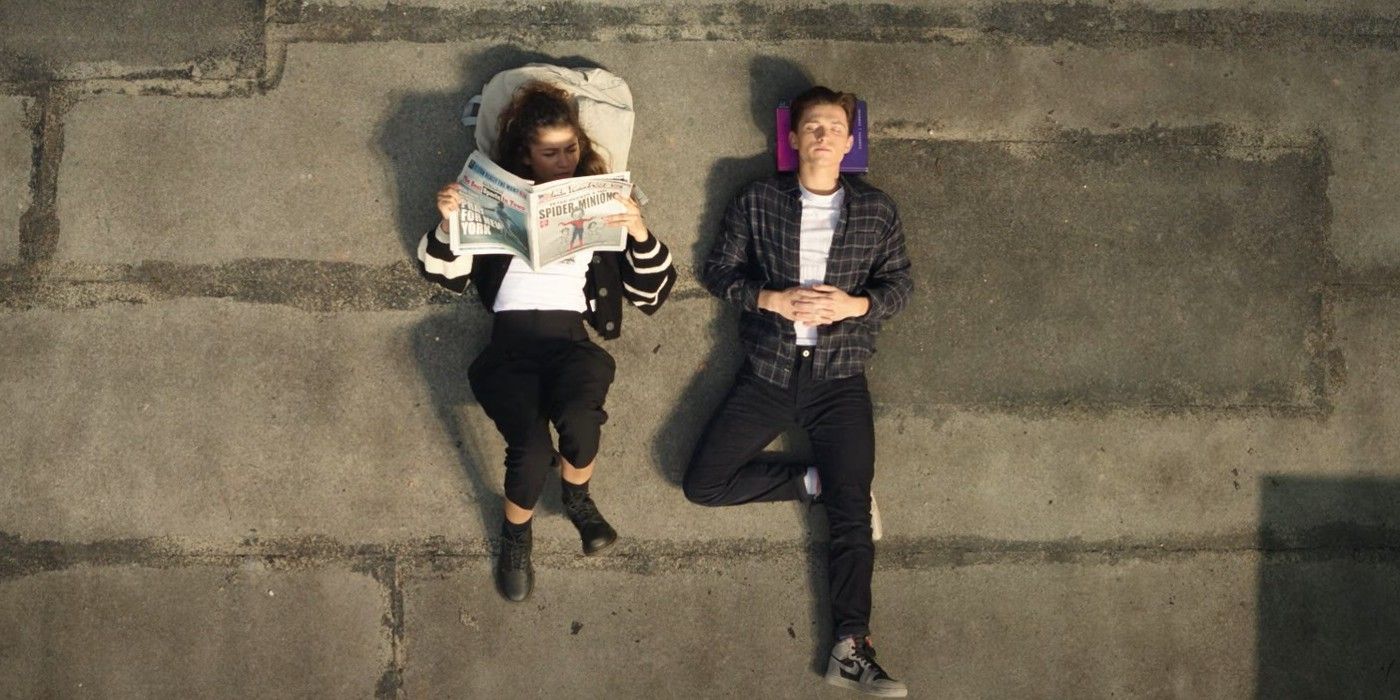 In the past, Holland has said that he views Zendaya as something of a celebrity life coach. Along with Robert Downey Jr., Holland credited the actress for helping to teach him how to adjust to his newfound fame. The actor explained that, initially, after breaking out as Peter Parker, he wasn't entirely comfortable with being recognized and stopped for autographs in public. But thanks to Zendaya, who grew up in the public eye, with roles in Disney Channel series, he learned how to interact with fans more gracefully. Given that they are two of the most prominent young names working in Hollywood today, it's good that they can both offer each other positive reinforcements.
This was evident fairly early on in their partnership, as well. When they appeared on Lip Sync Battle in 2017, just around the premiere of their first Spider-Man movie, Holland delivered his unforgettable iteration of "Umbrella." Upon seeing how much her co-star was going for it, Zendaya fell back with joyous laughter and looked about as awed by the performance as anyone. Regardless of whether or not the recent dating rumors are true, it's clear that the duo has a lot of admiration for each other professionally and personally.
More: Why Was Zendaya's Spider-Man: Homecoming Character Kept Secret?
Source: InStyle
from ScreenRant - Feed