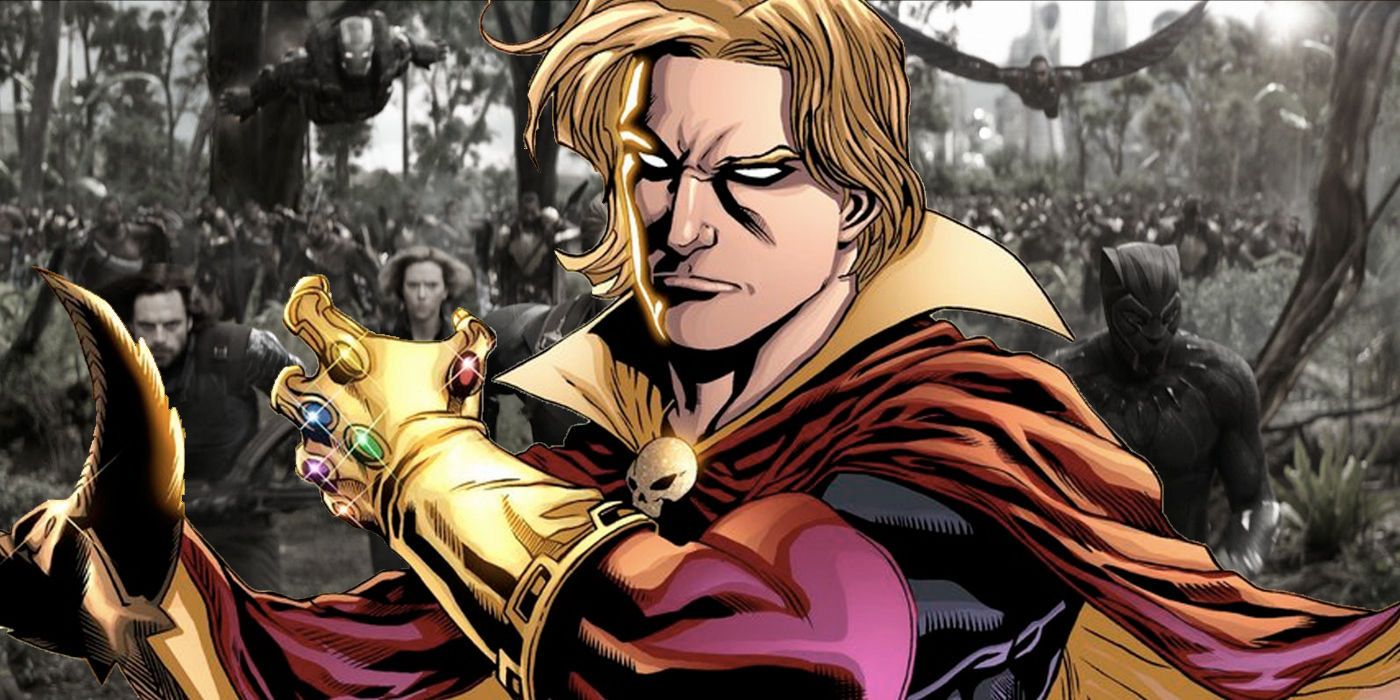 Although Marvel Studios is set to introduce Adam Warlock in the Marvel Cinematic Universe, questions remain as to why they didn't include him in Avengers: Infinity War and Avengers: Endgame. After years of persistent rumors, it has finally been confirmed that the character is indeed debuting in Guardians of the Galaxy Vol. 3. Actor Will Poulter has been cast as Adam Warlock as announced by director James Gunn himself. However, considering the character's pivotal role in the Infinity Saga comics storyline, there's an argument that he should've been incorporated in the MCU earlier.
Adam Warlock's arrival was first teased in the Guardians of the Galaxy Vol. 2 post-credits scene as a creation of Ayesha and the Sovereign. Since then, however, there hasn't been any major indication of his proper introduction in the MCU. The brief firing of Gunn may have something to do with this since the filmmaker was the primary creative force behind the introduction. In fact, even the character's creator Jim Starlin was unsure of the cosmic being's MCU future when Gunn was booted out of Guardians of the Galaxy Vol. 3. But now that the director is back, he intends to follow through with his previous plans for Adam Warlock.
Related: Thanos' Snap Could Be Responsible For Adam Warlock's MCU Story
That being said, Marvel Studios didn't really need to wait for Guardians of the Galaxy Vol. 3 to introduce the character. Given his involvement in the Infinity Saga storyline in print, he could've debuted in either Avengers: Infinity War or Avengers: Endgame. After all, Guardians of the Galaxy Vol. 2 already established his impending arrival. Despite this, however, there are a couple of factors why they didn't take this storytelling route. Firstly, both ensemble films were already jampacked. Given its massive cast, the Russos had to be creative when crafting the narrative for Avengers: Infinity War. That's why they broke up its ensemble into smaller groups and made Thanos (Josh Brolin) its primary antagonist. Meanwhile, Endgame had just too much story to cover. While it had a smaller cast (until the third-act battle), it had the gargantuan task of not just wrapping up the Infinity Saga, but also sending off some of MCU's inaugural heroes. Simply put, there's no space for Adam Warlock in both films.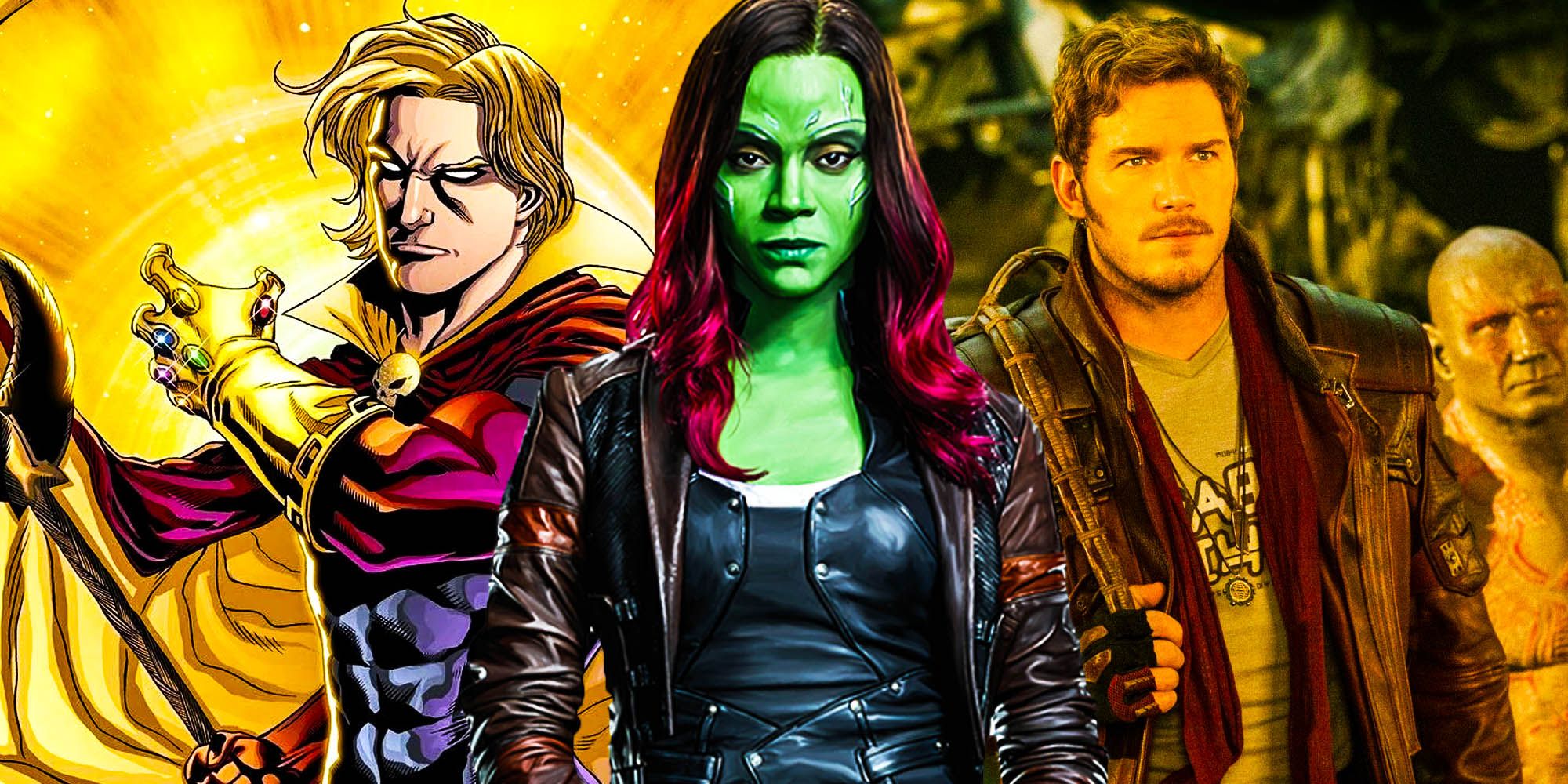 Secondly, even if Marvel Studios found a way to effectively incorporate the character in those aforementioned movies, he wouldn't have been a prominent player in them as he was in the comics. As the Russos explained, their goal was to tell a satisfying end to the MCU's first three phases. So, despite Adam Warlock's involvement in the print storyline that inspired the Infinity Saga, bringing him in that late into the arc couldn't have resulted in a satisfying debut for the character. Shoehorning him into Avengers: Infinity War and Avengers: Endgame would've been a huge disservice as he would've more likely only played a minor role in it. It would also take away from heroes who have been in the MCU since its inception. Adam Warlock swooping in at the last minute to save the day would be dissatisfying for long-term fans who had been invested in players that inhabited the universe for more than a decade.
After the Infinity Saga ended with Avengers: Infinity War and Avengers: Endgame, Adam Warlock's biggest Marvel story could no longer play out on the big screen. But, this actually makes his future so much more intriguing since no one really knows what to expect from his debut. Gunn has been tightlipped regarding the character's role in Guardians of the Galaxy Vol. 3. But since this introduction has been years in the making, it's safe to say that the filmmaker is quite set, if not confident with how he's going to utilize Adam Warlock in the threequel.
More: Avengers: Endgame Has A Missing Iron Man Story (What Happened To It?)
from ScreenRant - Feed