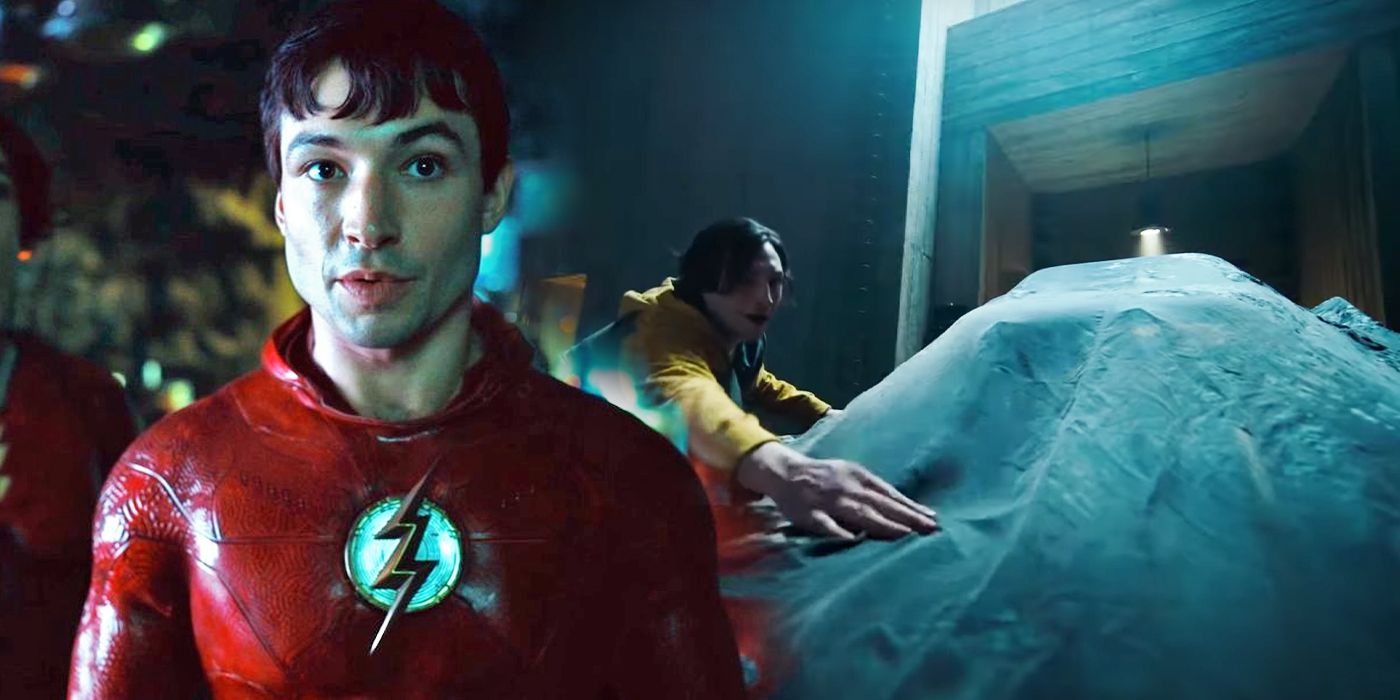 What's hidden underneath the sheet at the end of the first The Flash trailer? Debuting at DC FanDome 2021, the trailer for The Flash featured Easter eggs and references to greater DC lore, including shots of Barry Allen's iconic Flash Ring from the comics, his updated Flash costume, and even shots inside the Batcave. The DCEU movie's marketing is hinting at the Flashpoint storyline from the comics — but with the exciting twist of including Batman in a major role.
News broke in the summer of 2021 that Michael Keaton would reprise his Batman role in the upcoming The Flash, playing the version of Bruce Wayne from the beloved Tim Burton movies, 1989's Batman and the 1992 sequel Batman Returns. Director Andy Muschietti was known to have been in talks with Keaton early in the project's development; since then, further details regarding Keaton's involvement have been gradually teased — culminating in the FanDome first-look trailer. Although Keaton doesn't appear (except for a shot of Batman's cowl from behind, which many believe to be Keaton), the actor does provide voice-over narration.
Related: The Flash Movie: Everything We Know About The Story (So Far)
While the biggest takeaway from the trailer was arguably the reveal that Ezra Miller plays two characters in The Flash, one of the most memorable moments was at the very end, which sees Miller (likely as an alternate version of Barry Allen) pulling a sheet off what appears to be a vehicle in the Batcave. For those who have been following The Flash production news closely, it's clear what this is: Keaton's Batmobile.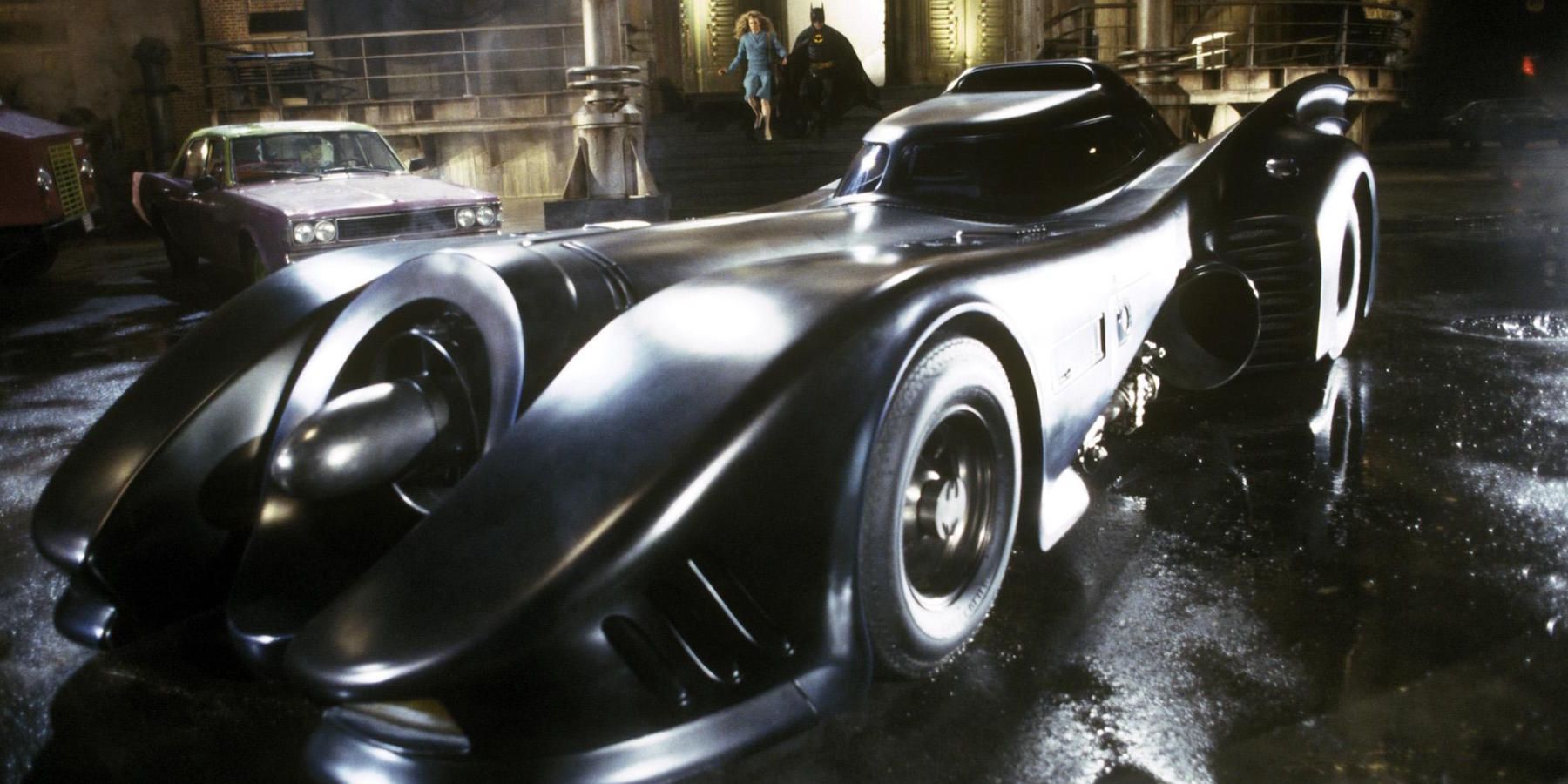 The shape of the object under the sheet in The Flash trailer is distinct and appears to share the rough outline of the '89 Keaton Batmobile from Burton's Batman. Largely considered the best live-action version of the iconic car, Keaton's Batmobile is sleek and timeless, featuring an Art Deco aesthetic that matches the movies' overall Gothic tone. The vehicle is impractically long and low to the ground — the Tumbler in Christopher Nolan's Batman Begins is much more practical as a combat vehicle, although that comes at the cost of having a signature, memorable style — but the '89 version remains a favorite within the fandom.
Although it's possible that this moment in the trailer could be a misdirection — especially since it cuts before audiences can see what's underneath the sheet — The Flash set photos already revealed that the Batmobile is in the movie. In July 2021, leaked set photos depicting Michael Keaton's Batmobile and Batcave circulated online, fueling speculation that the movie's Flashpoint story would involve a team-up with Keaton's Batman. The original post has since been taken down, however, and there has yet to be official word confirming that the '89 Batmobile will be featured in The Flash.
Next: The Flash Trailer Confirms Batman Will Have A Bigger Role Than We Thought
from ScreenRant - Feed