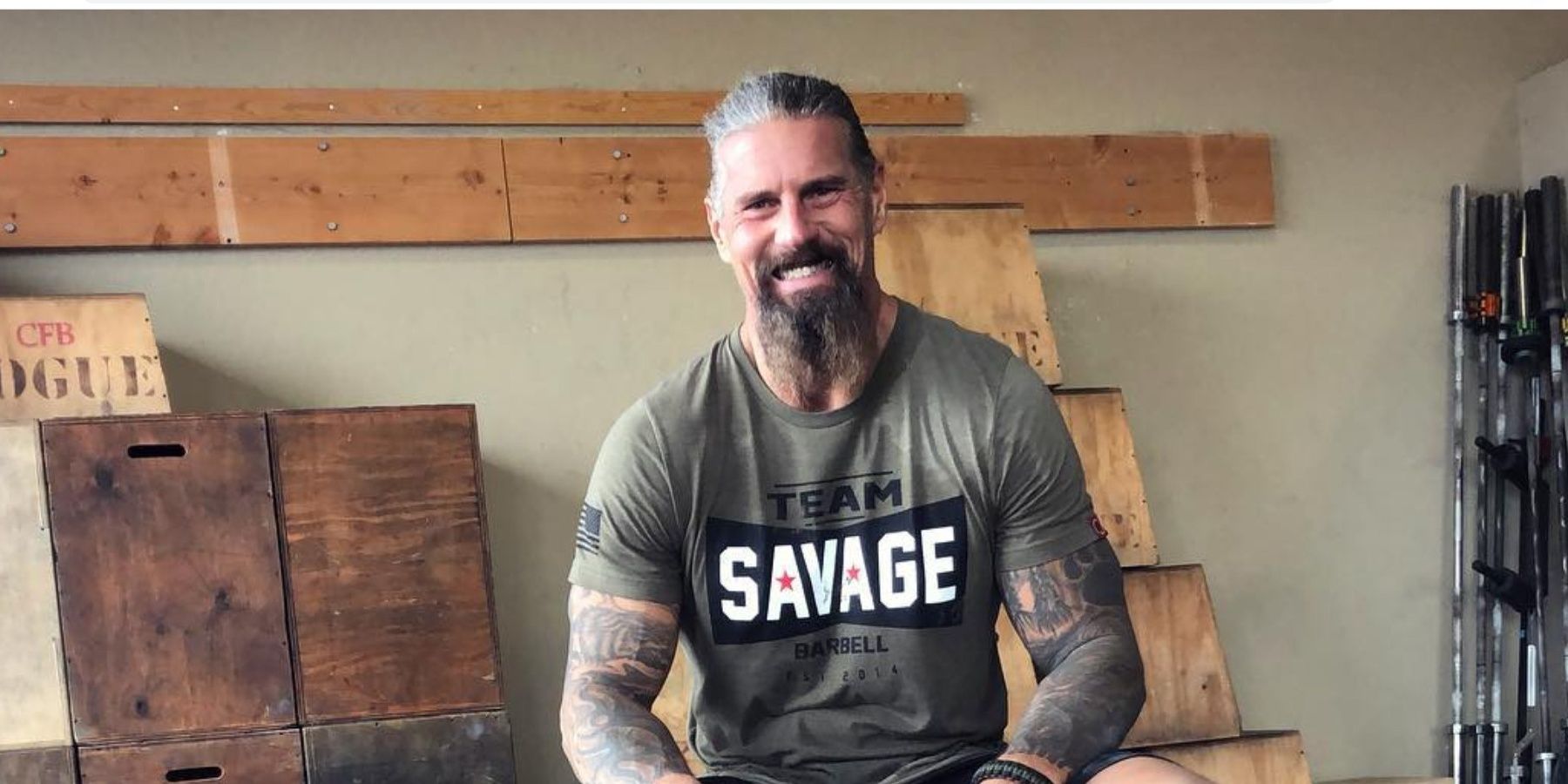 Kelly "Murph" Murphy is the admirable Marine Corps veteran who won Tough as Nails season 1 and returned to talk to the contestants of season 3. Murph was one of the oldest competitors on the show and was an inspiration to many fans throughout his season. Here is everything Murph has been up to since he won the premiere season of Tough as Nails.
Tough as Nails tests each contestant's strength and endurance through a series of real world challenges. The contestants were divided into teams so they could compete in both group and individual challenges. Murph's team, Savage Crew, had all "punched out," leaving him as the last one from his team to be in the running for the $200,000 and Ford truck. He solidified his win in the finale of the first season of Tough as Nails in September 2020.
Related: How Tough As Nails Was Influenced By The Tour De France
The Indiana native retired from the Marine Corps in 2012 and became the Director of the Military and Veterans Center at the University of Central Missouri. The father of two daughters and a son was thanked for his service personally by the university's president and the governor after his win. He continues to help veterans in his job daily, and also uses his platform from the show to highlight veteran owned businesses. One such business is the gym he works at part-time as a fitness coach.
Working out and keeping mentally and physically strong is still a top priority for the 47-year-old. Murph continues to post videos of his workout routines and has continued working as a fitness influencer on Instagram. The money and the Tough as Nails title gave Murph more attention than ever before and he continues to inspire fans. In addition to the brand new truck Murph won, he also fulfilled one of his personal dreams by purchasing a Ford Mustang.
Murph also spoke on a veteran podcast about his proudest moments from his long career in the Marine Corps. According to University of Central Missouri News, Murph has gotten to speak to fans of all ages about his experience in the service and on the show. He said in the interview that he was also "approached by Universal Studios to serve as a military adviser on an upcoming movie." He may also make his way into an ad campaign for sportswear sometime in the near future.
Murph also showed his love for Tough as Nails by returning to help the contestants for season 3. This season includes military related challenges, and Murph served as the guide for the new competitors of the season in the first episode. He showed them around the Tough as Nails filming location, Camp Pendleton, the military base where Murph spent over a decade of his life.
Next: Phil Keoghan Responds To Critic Who Said Tough As Nails 'Smacks of Class Divide'
Source: University of Central Missouri News, Murphy/Instagram
from ScreenRant - Feed