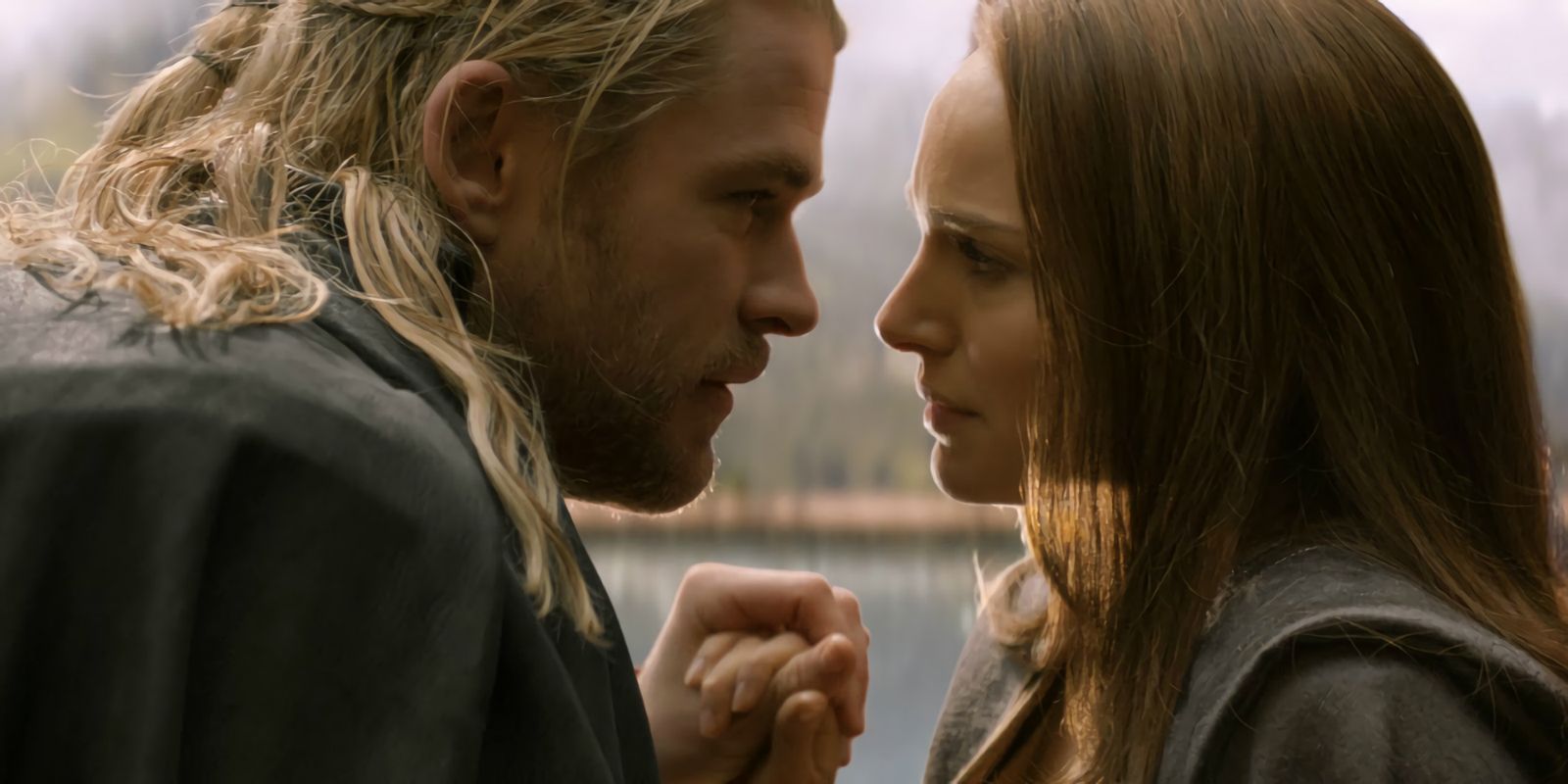 Set photos from Thor: Love and Thunder reveal that the film might include a flashback to Thor: The Dark World. Thor: Love and Thunder is currently filming with Thor: Ragnarok director Taika Waititi at the helm once more. The film will star Chris Hemsworth, Natalie Portman, Tessa Thompson, and Christian Bale. The film's release date was pushed back due to COVID-19 related production delays across the entire MCU, but it is expected to hit theaters on July 8, 2022.
Not much is known about the plot of the film yet, though it has been confirmed that Christian Bale will be playing the villain Gorr the God-Butcher. In the comics, Gorr is an alien who lived a miserable life of unanswered prayers. He was exiled for expressing disbelief in the Gods his people believed in, eventually becoming devastated to find out that they did indeed exist, but weren't helping him. There are also rumored appearances from the Guardians of the Galaxy, Melissa McCarthy, and Russell Crowe as Zeus.
Related: Party Thor Teases His Love & Thunder Transformation After Endgame
Twitter user Mighty Foster has posted set photos from the film showing the stars in wigs indicating that the film may include a flashback sequence to Thor: The Dark World. This would make sense because the film, which came out in 2013, marked Natalie Portman's most recent appearance in the main MCU timeline as astrophysicist Jane Foster. The scene they're filming may provide a valuable connection explaining what the character has been up to between now and then. Check out the set photos below:
Click here to view original post
When Jane Foster was last seen at the end of Thor: The Dark World, she and Thor had reunited on Earth, though the following film revealed the couple had broken up. Jane Foster didn't appear in Thor: Ragnarok, which took place almost entirely on Asgard and throughout space rather than Earth. Although she was confirmed to be a victim of Thanos' snap and thus hadn't progressed during the years before its reversal, there is still plenty of ground to cover between 2013 and then.
Thor: Love and Thunder is set up to see Jane transition into the female Goddess of Thunder, just as she does in the original comics. It will be interesting to see how she and her plotline fit in with the new comic identity that Ragnarok brought to the Thor universe thanks to Taika Waititi's inimitable sense of humor. As for the story that will be introduced with this potential The Dark World flashback, that is anyone's guess for the time being. It's far too soon to tell how it will fit into the film as a whole.
Next: Hemsworth's Love & Thunder Training Hints At Thor's Dangerous New Obsession
Source: Mighty Foster/Twitter
from ScreenRant - Feed