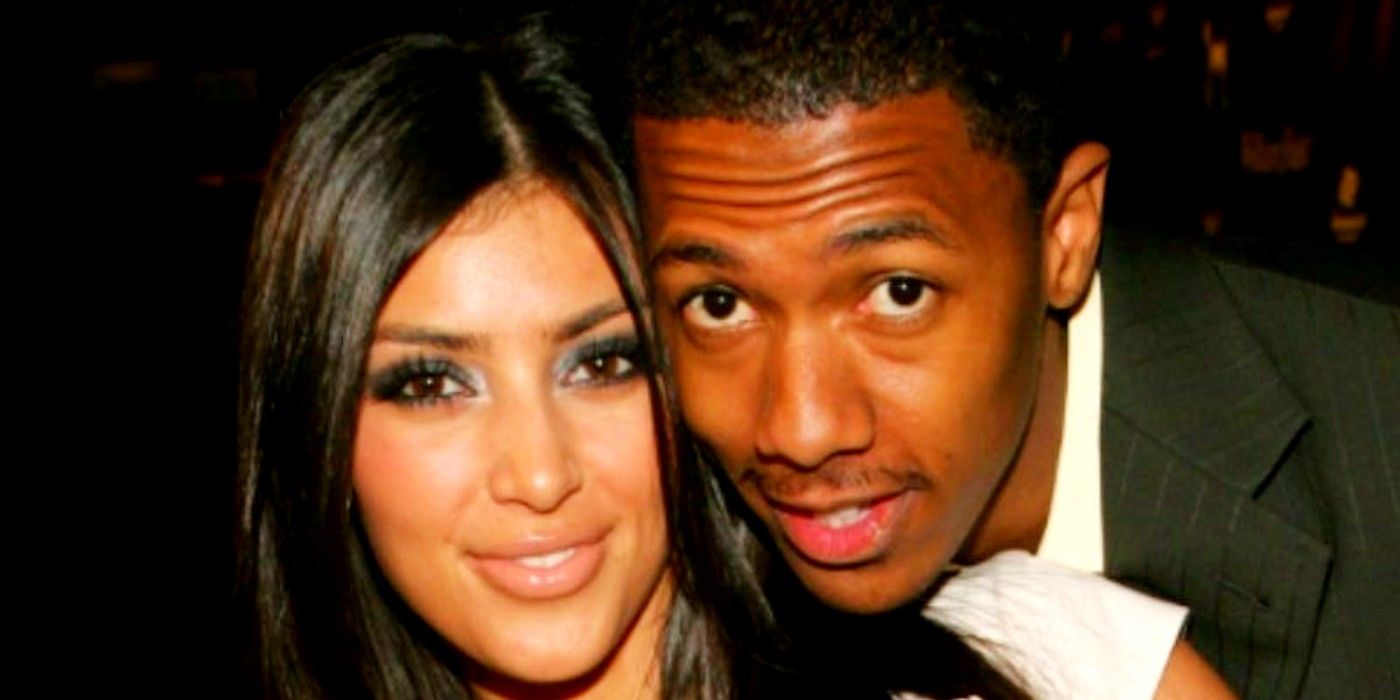 The Masked Singer host Nick Cannon reflected on his relationship with Kim Kardashian during a podcast appearance and admitted the Keeping Up With The Kardashians star broke his heart. Nick has a long dating history and has dated some of the world's most famous women. Some of the women who have been involved with the entertainer include Nicole Scherzinger, Christina Milian, Salita Ebanks, Brittany Bell, Lanisha Cole, Jessica White, Abby De La Rosa, and Alyssa Scott. Nick was married to singer Mariah Carey from 2008 to 2016 and shares twins Monroe and Moroccan Scott with her. He also shares a son, Golden, and daughter, Powerful Queen, with Brittany. In June, Nick welcomed twin sons Zion Mixolydian and Zillion Heir with Abby De La Rosa and a son Zen with Alyssa Scott.
Besides the beautiful women already listed, Nick also dated Kim Kardashian before she reached the famous heights she has attained now. Nick and Kim were reportedly an item from September 2006 to January 2007. Their relationship started following Kim's split from Ray J, whom she dated from 2003 to 2006. Then, Kim was working for Paris Hilton as her assistant while Nick was on his way to becoming a television star. The pair's relationship only lasted several months, and Nick has previously opened up about why they ended things. He once revealed they split because Kim lied to him about her infamous tape with Ray J. According to him, she denied the existence of any tape with Ray J. Hence, when it leaked to the public and went viral, he had no choice but to walk away from the relationship.
Related: The Masked Singer: Nick Cannon To Remain Celibate Until 2022
During the latest episode of the Drink Champs podcast, Nick set the record straight about his relationship with Kim and the timeline between him and Ray J. He explained that people did not know Kim when they were dating and always wondered who she was when they stepped out together. Nick expressed his belief that Kim's adult tape with Ray J was made before they started dating in 2006, but people believed it was afterward. He added that he thinks Ray J knew Kim before he did. Nick also confessed he was really into Kim and vibing their relationship. He described her as an amazing person before adding, "She broke my heart. Then, it started being these rumors going around that it was this tape." Going on, Nick said, "When I asked her about it, she denied it. I knew that they [Kim and Ray J] messed with each other. I never watched the tape."
Nick also narrated an encounter he had with Ray J while holding hands with Kim. When Ray J saw him holding her hand, he came over to him and said, "you're not going to want to hold her hand when this tape comes out, watch!" Nick was disturbed by those words and felt Ray J was only jealous about their relationship because of his history with Kim. However, he asked Kim about the tape, and when she denied its existence, he took her word for it. Hence, when the tape finally came out, he was hurt that she lied to him. He said if she had told him the truth when he asked, he might have stayed with her because the tape happened before they started dating and belonged to her past. However, her dishonesty made it difficult for him to continue the relationship despite her being a nice person.
With Nick's revelations during his appearance on the Drink Champs podcast, he once more set the record straight about the history of his relationship with Kim. It is clear that Kim and Ray J's tape did not happen while she was dating Nick but only leaked after they started their relationship. One cannot but feel sorry for Nick, who admitted he was heartbroken by Kim's dishonesty and confessed he was really into her. His statement that he would have moved on with her if she had told him the truth only leaves one to wonder what might have been without the sex tape drama. It is all in the past now. The good thing is that the KUWTK and The Masked Singer stars have both achieved massive success in their respective careers.
Next: Can House Of The Dragon Overcome Its Last Jedi Problem?
Source: Drink Champs
from ScreenRant - Feed