Adam Pally looks back on that time he punched Baby Yoda on The Mandalorian and insists Jason Sudeikis should get called out for it too. When Disney first announced The Mandalorian would kick off its eagerly anticipated slate of Star Wars streaming shows, few could've predicted that a powerful young alien hailing from the same species as Yoda could've become the ultimate star. Baby Yoda, whose name is actually Grogu, made his grand debut at the end of The Mandalorian's series premiere. Lucasfilm worked hard to keep him a secret up until then, meaning fans everywhere were stunned to see him.
Baby Yoda has since become an internet phenomenon that stretches even beyond the Star Wars fanbase. He's been turned into countless toys, pieces of fan art, and memes. It's no wonder, then, that a moment in The Mandalorian season 1 when he gets hurt would stick out in so many fans' minds. Near the end of the first season, Baby Yoda is captured by a pair of Scout Troopers played by Pally and Sudeikis in cameos. Much to the audiences' dismay, the troopers both smack Baby Yoda at various points in an effort to quiet him down.
Related: Mandalorian Theory: Din Djarin Dies Saving Grogu From Kylo Ren
Screen Rant's Ash Crossan recently spoke to Pally in honor of his comedy series Champaign ILL arriving on Hulu (it's available now). Naturally, Crossan had to confront Pally about his Baby Yoda indiscretion. It didn't take long for him to throw his co-conspirator under the bus as well. Pally said:
I want to make it clear, Ted Lasso also smacked him. I guess the last couple years have gone in different directions for Jason and I, but everyone's so psyched about Jason being in [Ted Lasso] and then they see me and they're like, "I got a bone to pick with you!" Like, what? What did I do?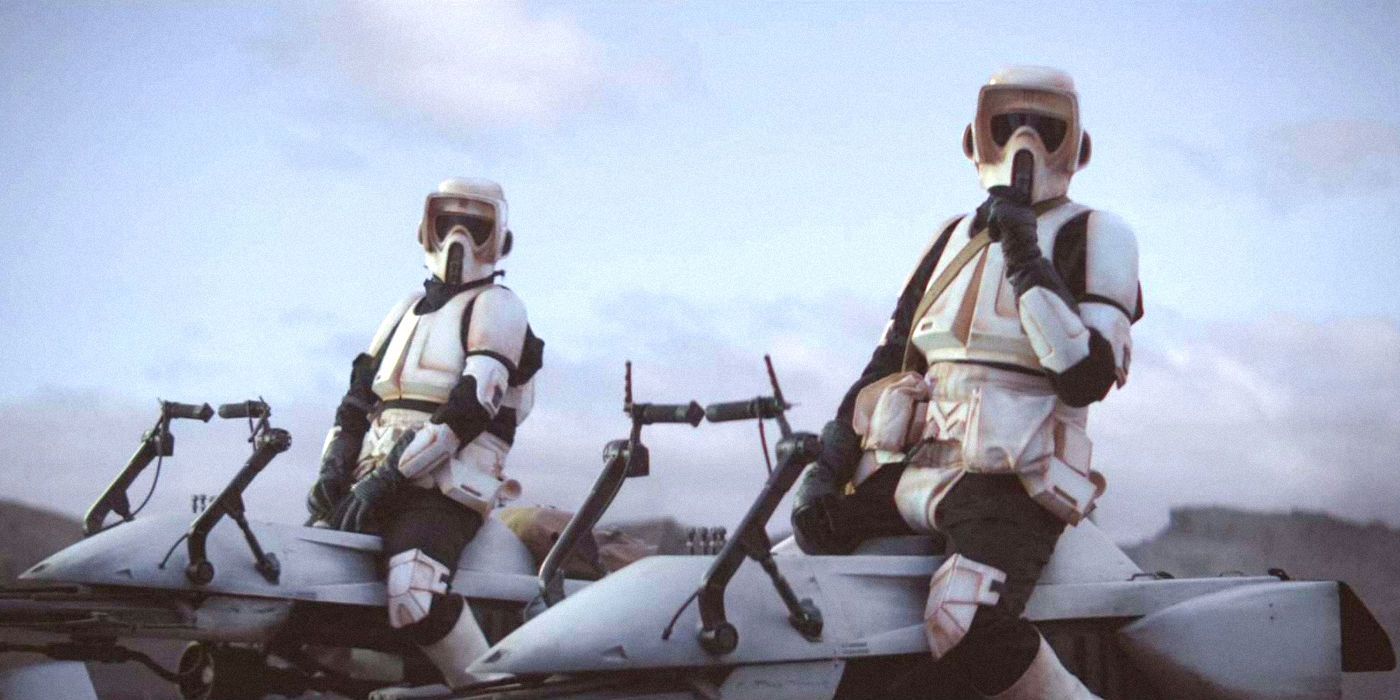 Pally expects Sudeikis to get the same treatment someday, adding, "When Ted Lasso gets here, I want you to give him the business." Sudeikis' role on Ted Lasso truly has catapulted him to a new level of fame; he just won an Emmy for the role and is scheduled to host Saturday Night Live for the first time this week. Still, Mandalorian fans won't be so quick to forget what he and Pally did to Baby Yoda, even if they are themselves. Last year, Sudeikis admitted he forgot about the incident until it aired.
As a powerful little tyke, Baby Yoda has been the target of some dangerous people during his time on The Mandalorian. When the show last left him, he was just leaving with Luke Skywalker (Mark Hamill) to be trained in the ways of the Force. The Mandalorian season 3 is in production now, and fans are eagerly awaiting the news of whether or not Baby Yoda will return for it. It seems unlikely audiences have seen the last of him considering his popularity, but Lucasfilm will want to keep his fate quiet for a while. Everyone will have to wait and see what the future has in store for Baby Yoda; here's just hoping it doesn't involve any more punches.
More: Mandalorian Season 3 Will Include A New Mandalorian Civil War - Theory Explained
from ScreenRant - Feed