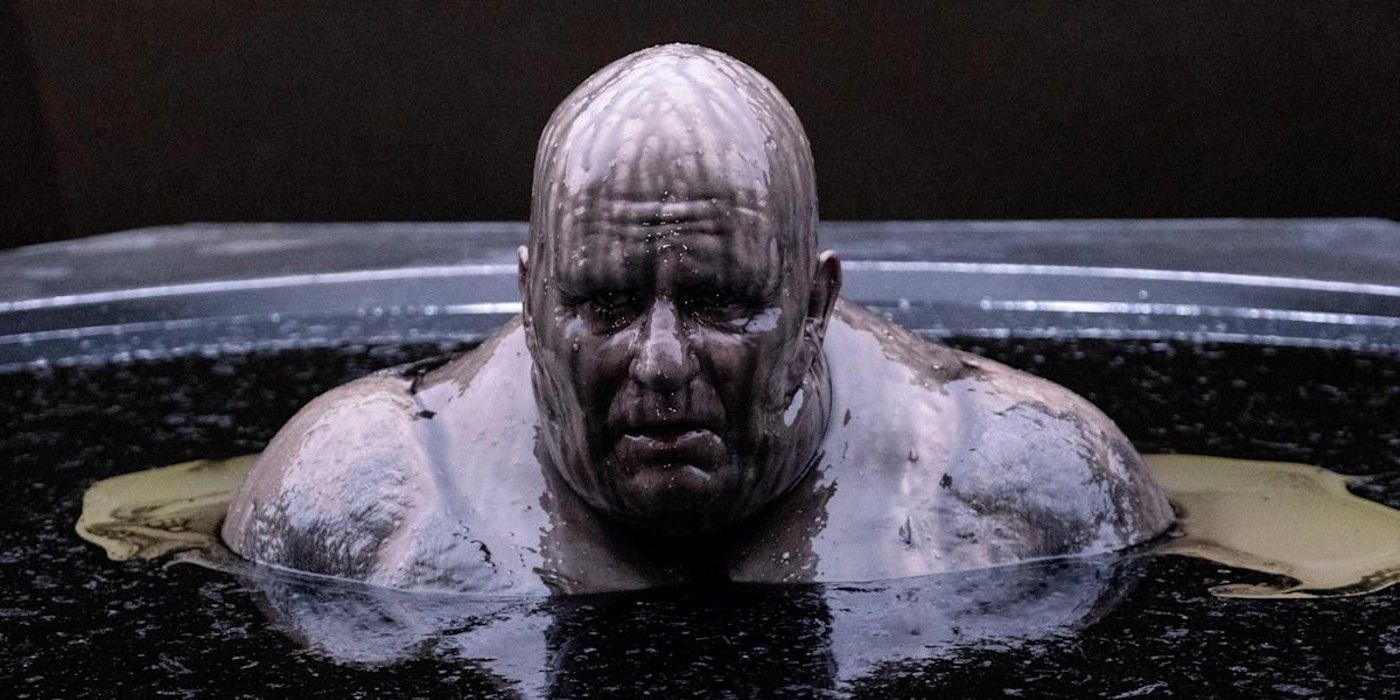 Though some actors might prefer less, Stellan Skarsgård actually wanted to do more nude scenes in Dune. Skarsgård is part of the star-studded ensemble making up Denis Villeneuve's Dune adaptation, which finally debuted in theaters this past weekend after being delayed from last year. In bringing Frank Herbert's seminal sci-fi novel to the big screen, Villeneuve split the story up into two parts to better explore its vast world. So far, the gamble appears to have paid off, with positive reviews from fans and critics rolling in alongside Dune's growing box office total.
Dune centers on Paul Atreides (Timothée Chalamet), the only son of a noble house recently tasked with taking control of the desert planet of Arrakis. Though House Atreides, led by the honorable Duke Leto (Oscar Isaac), have grand plans for Arrakis, they are soon the targets of House Harkonnen, the villainous family that previously held the stewardship position. Skarsgård's Baron Vladimir Harkonnen is the leader of this clan, and though the Swedish actor has few scenes overall, he certainly makes an impression thanks to his hulking appearance and ability to float instead of walk.
Related: How The Dune Cast Compares To The 1984 Movie
Speaking to The Wrap, Dune makeup artist Donald Mowat reveals Skarsgård actually preferred being nude for his performance. This was largely because, to Skarsgård, Baron Harkonnen is more intimidating when he's wearing less clothes. "Stellan just loved being naked as the Baron," Mowat said. "We all used to kill ourselves laughing when Stellan would ask for more nude scenes. He felt, quite correctly, that the Baron appeared more frightening and dangerous unclothed than cloaked in robes or armor. So he was always asking for more nudity." However, this ironically led to more work when considering the prosthetics needed to create the Baron's formidable appearance. Mowat said:
"It took five people about four hours to apply Stellan's makeup. And that was when the Baron was wearing a costume. Naked, it took us six-and-a-half or seven hours. That's a huge difference in the day, but it was worth it."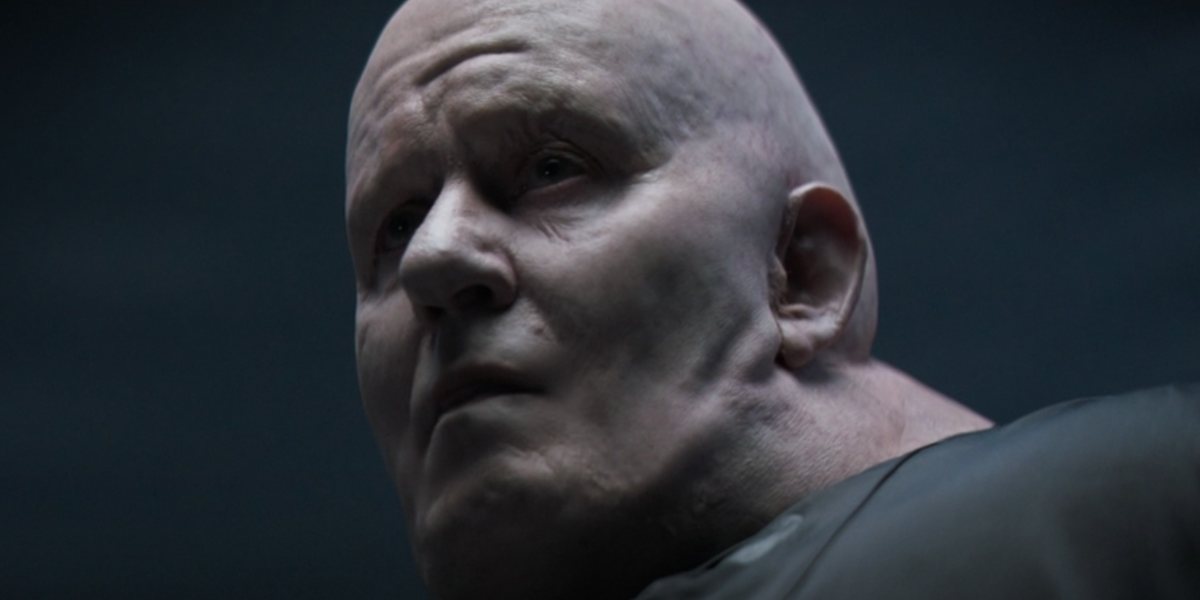 When compared to other recent sci-fi villains like Star Wars' Kylo Ren and the MCU's Thanos, Baron Harkonnen stands out both in appearance and in motivation. In fact, Dune as a whole is unlike any other recent sci-fi movie, and that's partially because the source material itself was what laid the groundwork for so many existing franchises, Star Wars included. House Harkonnen isn't as prominently featured in Villeneuve's Dune as one might have expected, but Skarsgård did a lot with a small amount of screen time, thus ensuring his villain sticks in audiences' minds for some time.
Right now, Dune fans are waiting to hear if Villeneuve will get the chance to make his planned sequel. The odds so far feel promising, but it will still depend entirely on how the movie continues to perform. Should Dune: Part 2 get the greenlight, audiences might get to see more of Baron Harkonnen. What's more, Skarsgård just might get the chance to perform more nude scenes, though he'll have to block out plenty of time in the makeup chair if that's the case. Sounds like he'll think it's worth it, though.
More: Dune Ending Explained
Source: The Wrap
from ScreenRant - Feed