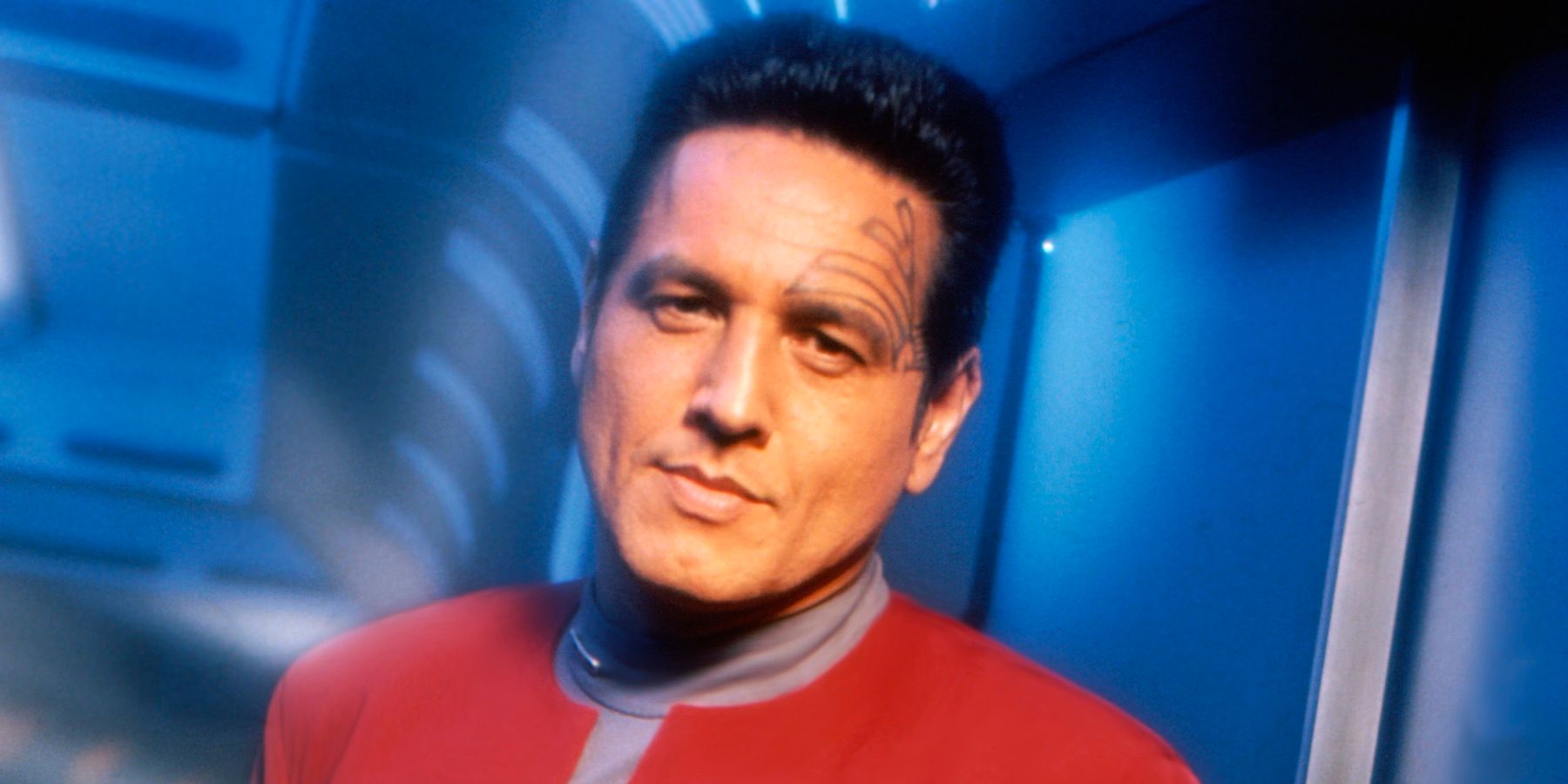 The upcoming animated series Star Trek: Prodigy has added Star Trek: Voyager star Robert Beltran to the voice cast. Prodigy follows a group of young aliens as they stumble upon an abandoned Starfleet ship. The kids must learn how to get the U.S.S. Protostar up and running as they make their way toward the Alpha Quadrant. While Prodigy won't be the first animated entry in the Star Trek franchise—it is preceded by Star Trek: The Animated Series and the ongoing Star Trek: Lower Decks—Prodigy is the first series to be intended for kids. Following its initial streaming run on Paramount+, Prodigy will air on Nickelodeon.
Star Trek: Prodigy promises an enticing ensemble of voice actors, the most notable of which is probably Kate Mulgrew, who is reprising her role as Captain Janeway. The series will also feature Jameela Jamil (The Good Place), Daveed Diggs (Snowpiercer), Jason Alexander (Seinfeld), veteran voice actor Dee Bradley Baker, and Jason Mantzoukas (Big Mouth) as a plucky teenage Tellarite. John Noble (Fringe) and Jimmi Simpson (Westworld) are joining as a pair of villains, and Ella Purnell, Brett Gray, Angus Imrie, and Rylee Alazraqui also star.
Related: Star Trek: Why Tom Paris & Voyager Actors Returned (But Not DS9's Cast)
Now Paramount+ has revealed that Star Trek: Voyager's Robert Beltran will be reprising his role as Chakotay in the new animated series. The streaming platform made the announcement at the Star Trek: Prodigy panel at New York Comic-Con, though the actor had let the news slip earlier this year. Beltran officially confirmed the announcement on Twitter, pointing to his excitement to reunite with Mulgrew. "Star Trek: Prodigy will be a wonderful viewing experience for people of all ages, as it should be," writes the actor. Check out his full post below.
An accomplished actor on the screen and stage, Beltran's breakout role was as the title character in the classic 1982 farce Eating Raoul. He is best known, however, for playing Commander Chakotay, the Native American first officer of the starship Voyager, from 1995 to 2001. For his work on the series, he won the Nosotros Golden Eagle Award for Outstanding Actor in a Television Series in 1997. He was also recognized by a number of Latino advocacy organizations and arts councils for his performance.
Though little has been revealed about Beltran's role on Prodigy, Paramount+ confirmed that Chakotay is now a Starfleet Captain. That's a considerable promotion from his previous role as Janeway's first officer. When Captain Janeway returns in Prodigy, it will be in a slightly different form as well; a holographic A.I. version of the captain will serve as a guide for the teenage explorers. It is unclear whether Chakotay is destined for the same holographic fate as Janeway, or what the nature of the Voyager heroes' relationship will be on the new series. Fans need only wait until the Star Trek: Prodigy premiere on October 28 to find out.
More: Star Trek Voyager: Why Janeway & Chakotay Never Became A Couple
Source: Paramount+/Robert Beltran
from ScreenRant - Feed