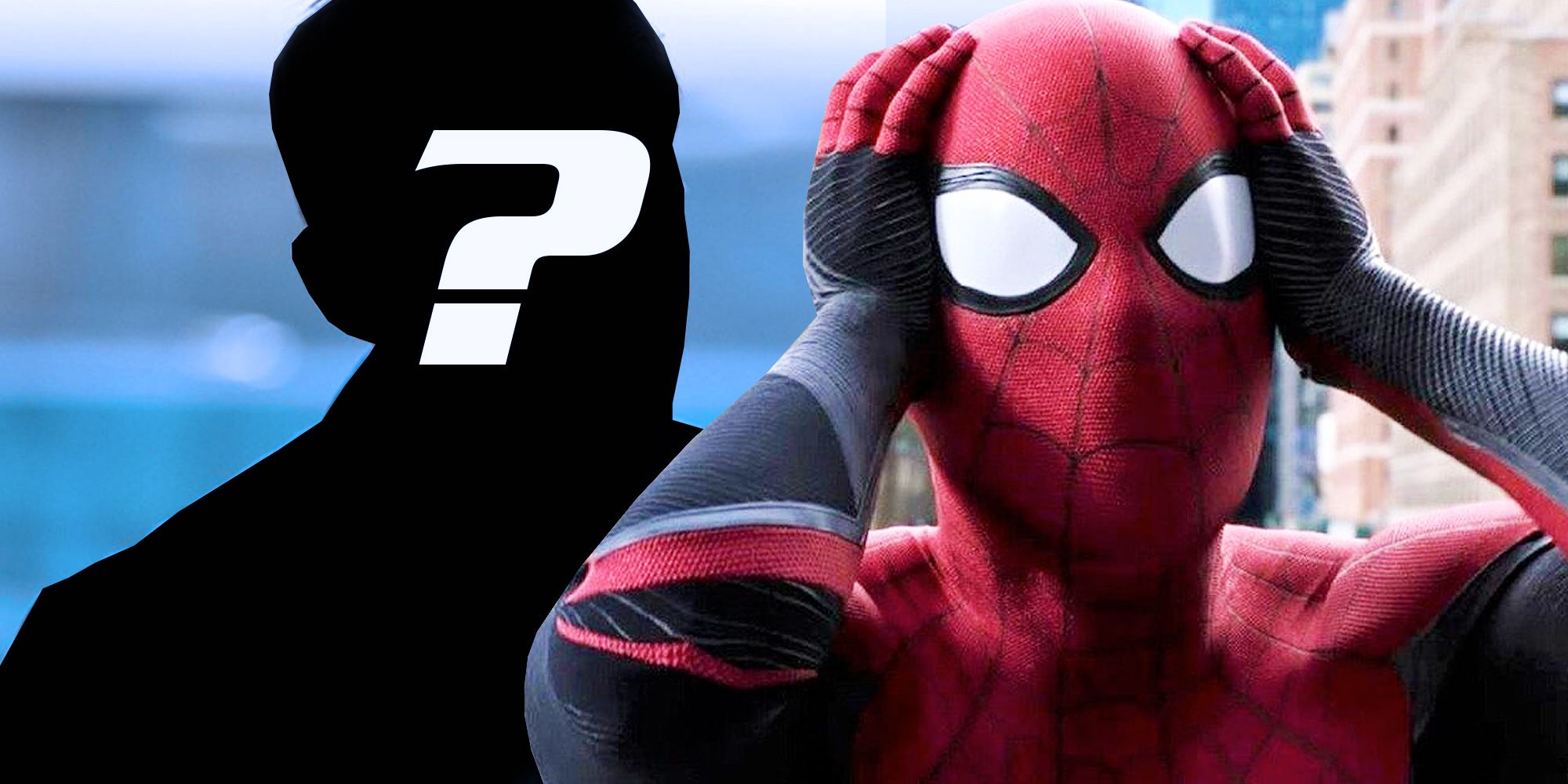 Warning: Vemon: Let There Be Carnage SPOILERS ahead
The official Twitter account for Spider-Man: No Way Home teases the arrival of a new character to the MCU. Spider-Man: No Way Home is the third entry in the MCU's Spider-Man series of films starring Tom Holland as Peter Parker/Spider-Man. The actor first appeared in Captain America: Civil War before launching his own movie, Spider-Man: Homecoming. Before returning to his franchise with Spider-Man: Far From Home, Holland played the character again in Avengers: Infinity War and Avengers: Endgame.
Spider-Man: No Way Home is expected to shake up the MCU in a big way as it will focus heavily on the multiverse concept, which allows characters from all different timelines (and films) to interact within the bounds of the known MCU universe. Based on the trailer, casting, and multiple teases, the film is expected to pull from all corners of the Marvel Universe, from previous films and other film universes, making it an ambitious outing for the ol' Webhead and his amazing friends. The film is again directed by Jon Watts with a cast that includes Holland, Zendaya, Benedict Cumberbatch, J.K. Simmons, Marisa Tomei, Alfred Molina, Jamie Foxx, Jon Favreau, and Benedict Wong, and certainly with several surprises that have yet to be announced.
Related: No Way Home: Will Emma Stone & Kirsten Dunst Return? All Evidence
Now, the official Twitter account of Spider-Man: No Way Home is teasing the arrival of one of those surprises, as it was revealed in the post-credits sequence of Venom: Let There Be Carnage that the character of Eddie Brock/Venom is somehow now in the MCU. The post-credits sequence reveals a sudden change for the character(s) as they are transported to what appears to be another timeline by some mysterious occurrence. The tweet alludes to that, saying, "so...anyone see any good movies lately?" which is a clever nod to the fact that Venom has arrived in the MCU. Check out the official tweet below:
Click here to view the original tweet on Twitter.
Venom: Let There Be Carnage is the sequel to the hit 2018 film and is already making a killing at the box office, besting Black Widow's post-pandemic opening weekend record with a $90.1 million cume. The film introduces audiences to fan-favorite villain Carnage, as played by Woody Harrelson, and advances the story of Venom as the "Lethal Protector" he aspires to be. The film again stars Tom Hardy as Eddie Brock/Venom, which has thus far taken place in the Sony Spider-verse of films right up until the sequel's post-credits scene.
For those that had any question about the inclusion of Venom in the MCU after the post-credits scene in Venom: Let There Be Carnage, this new Tweet is more than enough to solidify it. Fans have been salivating for a Venom/Spider-Man meet-up for years. With both Holland and Hardy firmly established as those characters respectively in the current MCU, it's only a matter of time before they share the screen, be it as teammates or adversaries. It's unclear if Venom will appear in Spider-Man: No Way Home. Still, with the deck stacked so high already with a myriad of Spidey characters, it wouldn't be beyond the realm of possibility that he could appear in some capacity. Audiences will find out for sure in just a few months when Spider-Man: No Way Home swings into theaters on December 17th, 2021.
Next: Is Venom In Spider-Man: No Way Home Now?
Source: Spider-Man: No Way Home
from ScreenRant - Feed