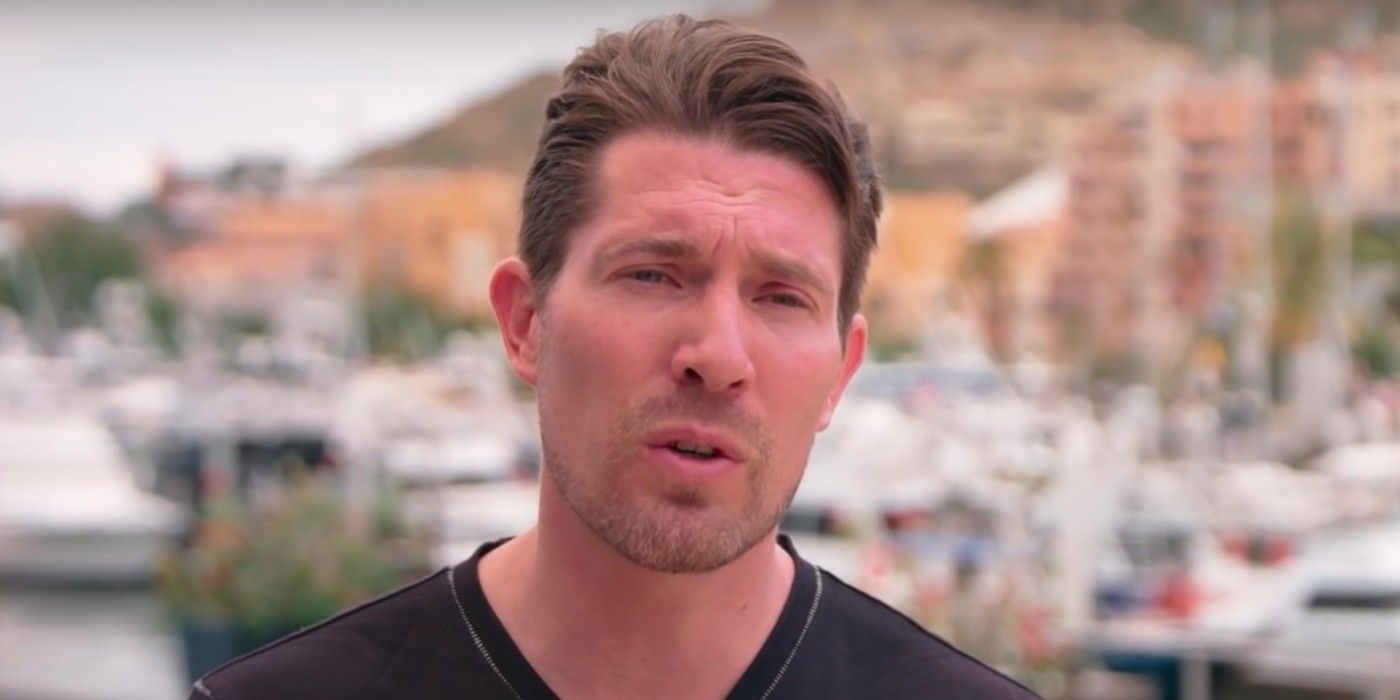 Garrick Merrifield's controversial behavior on Seeking Sister Wife has resulted in him being one of the least liked polygamists on reality TV, and his activity outside the show only evokes more criticism from fans. Overall, Garrick has been seen as selfish and manipulative throughout his journey to create a plural family on-screen, but his off-screen persona is perceived as nothing less than cringe-inducing. From his exercise videos that fans deem corny to the lack of content dedicated to his wife Dannielle Merrifield, here's why Garrick's critics think his Instagram is a cringe-fest.
Garrick started garnering judgment from fans online when he joined Seeking Sister Wife season 3 in 2021. Before starring on the reality show, Garrick was married to his wife Dannielle for 12 years and had two children with her before he introduced the notion of polygamy to their relationship. Garrick shared that his change of heart came as a result of his faith. The television personality explained that his interest in polygamy was ignited by the plural marriages that were featured in the bible. Despite her evident discomfort, Dannielle reluctantly agreed to welcome another woman into her marriage. Even though Dannielle got onboard, Seeking Sister Wive fans still criticized Garrick for his hypocritical actions.
Related: Seeking Sister Wife: Everything To Know About Kaleh Clark
Seeking Sister Wife season 3 concluded in June, but Garrick hasn't been able to evade his critic's harsh takes on his life. On Instagram, Garrick keeps his followers up to date on his atypical life during the Merrifield family's time off-screen. In addition to posting pictures out and about with his new romantic interest, Roberta, Garrick frequently posts videos of his fitness regiment. On September 26, Garrick shared a clip of him doing a handful of pushups before flexing. While some of his followers might've appreciated learning more about Garrick's workout routine, the polygamist's naysayers found the post to be an example of Garrick's cringey personality. One Reddit user shared a screenshot of Garrick's flexex pose and captioned it, "Merry Cringemas." The original poster stated that they found Garrick's Instagram video "very, very uncomfortable" because he comes across as self-obsessed.
Other Reddit users agreed that there were several elements of Garrick's exercise video that made it so hard to watch. One commenter noted, "His tiny shorts though," assessing that even the clothes the Seeking Sister Wife star dons are inappropriate. Another Reddit user analyzed how Garrick didn't come across as cool as he intended, "Hot daddy? I was thinking more manipulative narcissist." Fans also noticed that Garrick's Instagram account is particularly strange because there's no trace of Dannielle, his wife of 12 years. Although he has several pictures of his recent partner Roberta, Dannielle hasn't earned a spot on Garrick's controversial social media page. Along with his indulgent workout videos, Dannielle's absence contributes to fans' assessment that Garrick is cringely self-involved.
Even though Garrick hasn't been on television in months, his critics aren't taking any days off. Garrick's self-congratulatory Instagram activity prompted Seeking Sister Wife fans to comment on how cringe-worthy they find the polygamist to be. From his short shorts to his aversion to posting pictures of his first wife, Dannielle, Garrick's Instagram is full of fodder for his skeptics to pick on.
Next: Seeking Sister Wife: Everything To Know About Sidian Jones
Sources: Garrick Merrifield/Instagram, landofachor/Reddit, Antimlm92/Reddit, GuntyGirl/Reddit
from ScreenRant - Feed