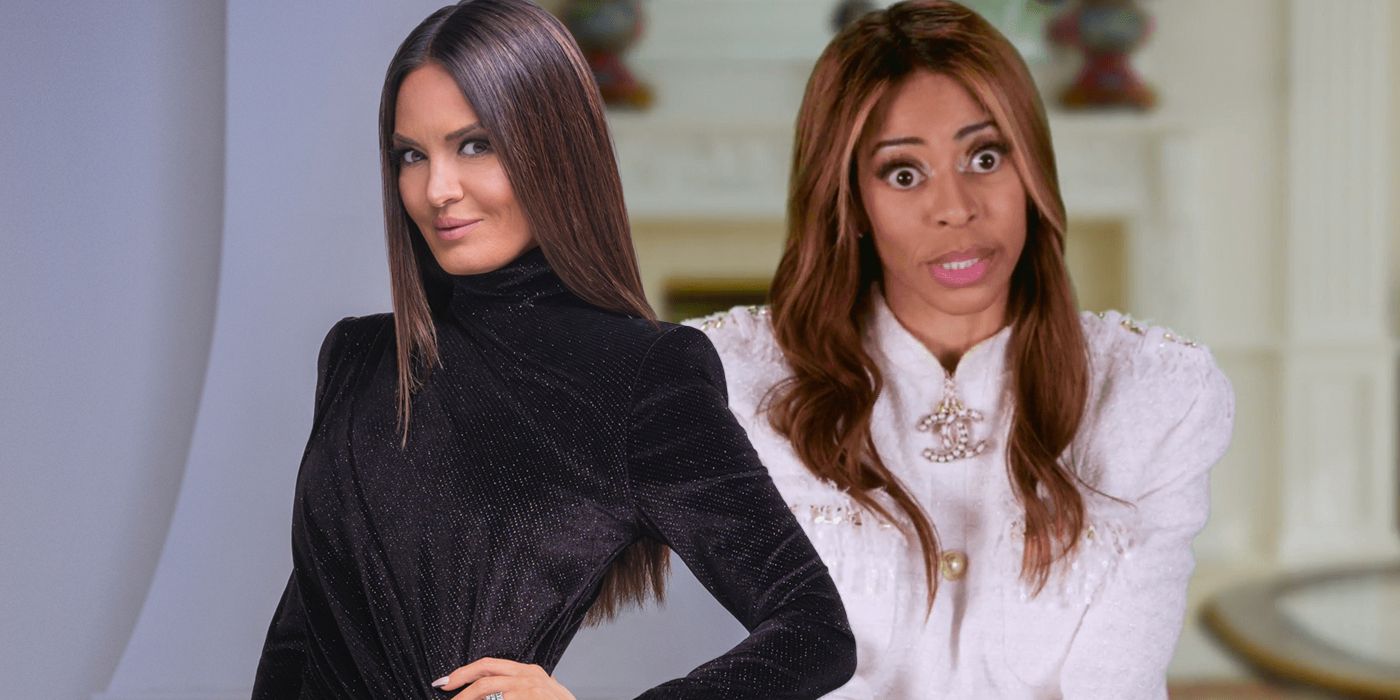 The Real Housewives of Salt Lake City star Mary Cosby recently sounded off on social media in regards to a comment made by costar Lisa Barlow during a group ski trip. In the past, Mary and Lisa have been on relatively good terms, rarely if ever engaging in any arguments with one another, but after Lisa suggested she may need to fact-check a statement made by Mary, the two seem to be in conflict. Mary has spoken out on social media about issues she has had with other cast members in the past and following the release of a clip for an upcoming episode, took the time to elaborate on her feelings regarding the confrontation with Lisa.
Recently, Mary has found herself at the center of a great deal of controversy regarding the Faith Temple Pentecostal Church, of which she is the First Lady or leader. Former members of the church have made claims that Mary is a cult leader. Mary has denied such allegations. Lisa has also dismissed rumors about Mary running a cult, believing the rumors to be similar to the belief that the Mormon church, of which she is a member, is also a cult. In a recent episode of The Real Housewives of Salt Lake City season 2, the cast went on a ski trip together. On the way there, Mary claimed that carbonated drinks cause one's ovaries to harden. Lisa wasn't completely convinced that Mary's claim was scientifically accurate and joked that she might need to "Google" it. Mary took issue with the implication that her statement might need fact-checking and addressed the comments tearfully in a sneak preview of the show.
Related: RHOSLC: Mary Cosby Says She Doesn't Like 'Forced Friendships' On IG
Mary opened up about being questioned, sharing a sneak preview for The Real Housewives of Salt Lake City. In the Bravo Insider video shared on Instagram, Mary explains that she has trauma surrounding being questioned due to her mother opting to cut ties with her following her taking the role as First Lady of her church by request of her late grandmother. Mary claims that she was triggered by Lisa's comment, feeling that any implication that she should be fact-checked or second-guessed is a reminder of her torn relationship with her mother. In the caption, Mary seems to imply that she and Lisa are still not on good terms following the incident and expressed further frustration about being questioned, saying "When your friends ask You Do they need to Google everything you say! Everything'!! They Ain't Ya Real Friend!"
Mary added that she appreciates Heather and thinks she is a good friend for listening to her side of the story saying, "Heather Gay is a very Good listener!" Mary made no mention of costar Whitney Rose in the caption despite the fact that she appears alongside Heather in the clip, seeming to be just as good of a listener as Heather. In the past, Mary has publicly called out Whitney for not denying the claims that she runs a cult outright and has criticized her heavily.
This is not the first time Lisa has been accused of being a fake friend, and it is also not the first time Mary has responded to criticism by renouncing an onscreen friendship on social media. Mary's response to being questioned about such a minor statement, and one that has little to no scientific evidence to back it, is not surprising given her track record on The Real Housewives of Salt Lake City. When called out for making an insensitive comment about costar Jen Shah smelling "like hospital," Mary claimed that she only made the comment because of past trauma involving being in a hospital, and she currently seems to be denying accountability for spreading misinformation in a similar fashion by saying the simple act of being questioned is "triggering" to her.
Next: RHOSLC: Mary Cosby & Jennie Nguyen Are Feuding On Twitter
Source: Mary Cosby
from ScreenRant - Feed