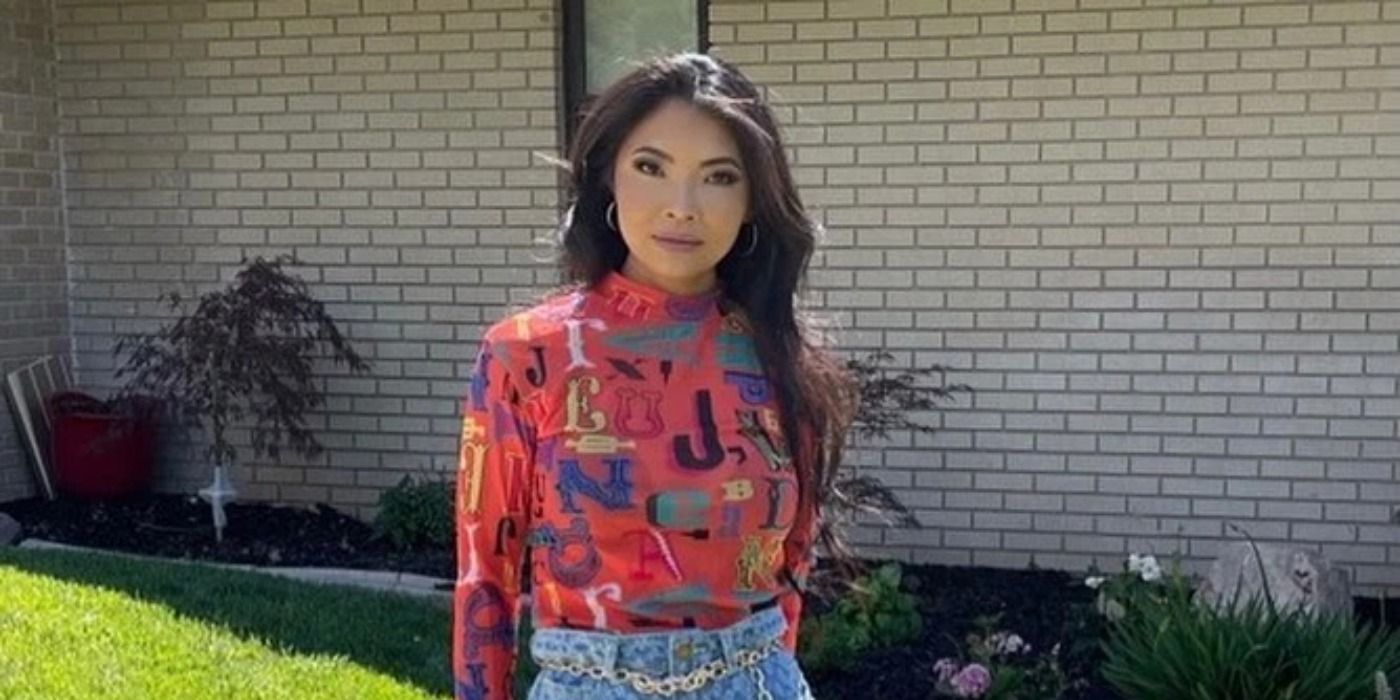 The newest snowflake holder on The Real Housewives of Salt Lake City, Jennie Nguyen, is not thrilled with the idea of her husband taking on a sister wife to have more children. Even though Jennie is living among the Mormon religion, she is not about to take on numerous wives and share her husband.
Thanks to her sassy attitude, Jennie was the perfect addition to The Real Housewives of Salt Lake City. She is a mother of three who is not afraid to speak her mind even against an adversary like Jen Shah. Naturally, Jennie has an amazing fashion sense and, for the most, seems to be getting along with all the women. Fans will find Jennie in the middle of multiple RHOSLC showdowns but, for the most part, coming out on top. Even though she was not smitten with her husband, Duy Tran, at first, the two decided to marry. Years later, she admits she is now in love with the chiropractor.
Related: RHOSLC: What We Know About Rumored 'Friend Of' Angie Harrington
Unfortunately, Jennie and Duy appear to be experiencing their own internal family issues. They are at odds over the prospect of adding another baby to their brood. Bravo fans watched the latest episode, which showed Duy saying he would be happy to bring on a sister wife. Jennie was livid with the idea. During Watch What Happens Live, Jennie shared that every family has their idea of family planning, but their on-camera conversation was the first time he brought up having a sister wife. Check out Jennie's interview below:
Jennie shared that the couple had always wanted a large family, but life dealt them another hand. Bravo viewers learned that the mother had suffered multiple miscarriages and was not willing to have any more children. She had also had her tubes tied. According to Jennie, Duy is still stuck in that moment, saying, "I'm trying to deal with it and move on. He has not." Jennie, who is in her '40s, has already given birth to three children. Even though Duy may be open to other possibilities, it doesn't seem like Jennie will come around to the idea.
While Jennie admitted she was shocked by the topic of conversation, the idea of a sister wife is not new to them. Jennie also opened up about her time on the show, noting that Heather Gay was the most welcoming of all the women. Sadly, it seems like Mary Cosby may have gotten the honor of the first housewife to annoy the newbie. No doubt there will be high-intensity drama surrounding those two later on in the season.
Next: RHOSLC: Why Lisa Barlow Called Whitney Rose 'Inbred'
The Real Housewives of Salt Lake City airs Sunday at 9 p.m. EST on Bravo.
Source: WHHL/YouTube
from ScreenRant - Feed