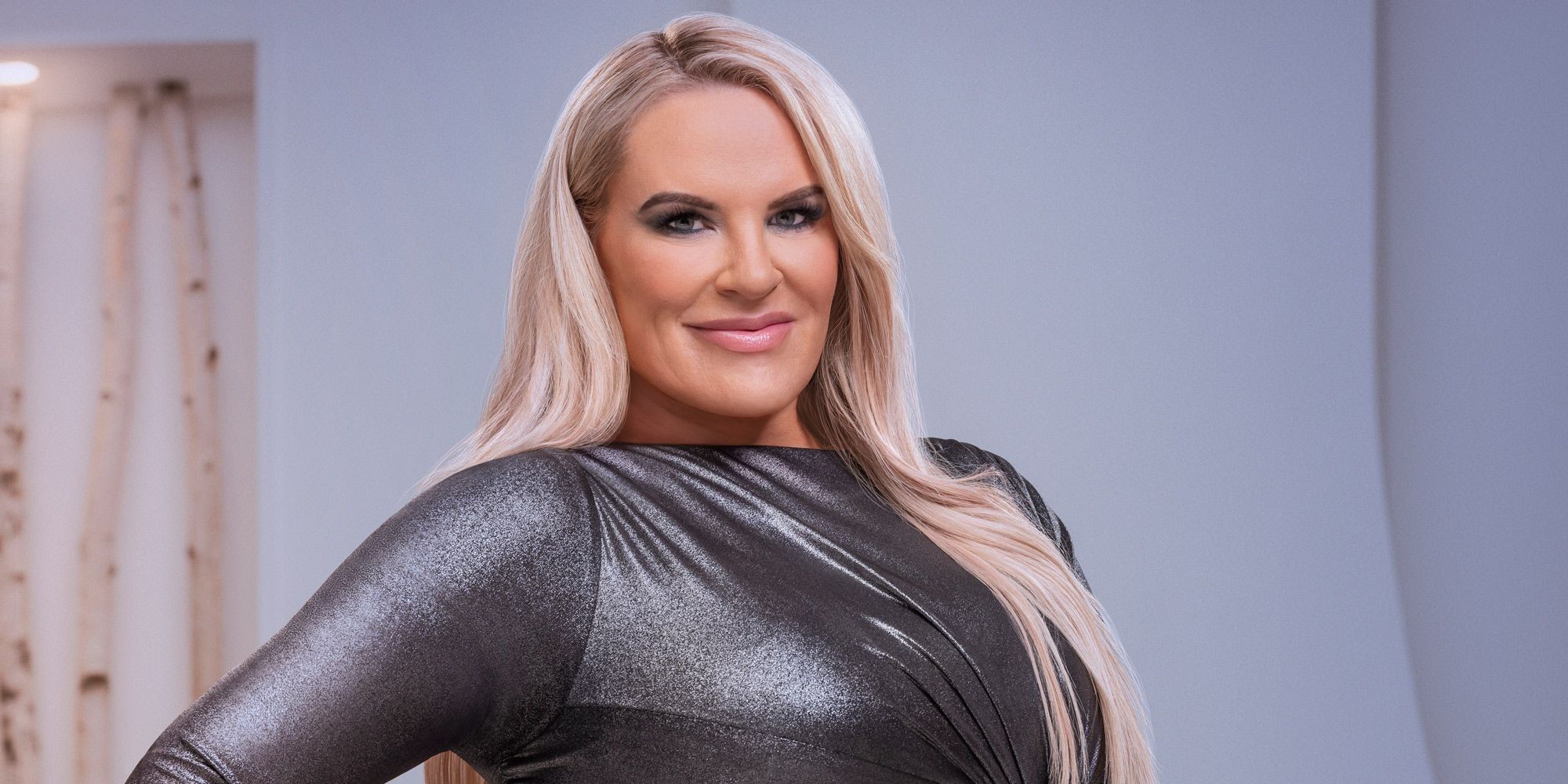 Heather Gay surprised The Real Housewives of Salt Lake City viewers when she revealed that she had an idea that Jen Shah's business was sketchy. Season 1 of the hit show gave an in-depth look into the ladies' friendship, with Heather always backing Jen up during her outbursts. Now that they've had a bit of a falling out, it looks like Heather is ready to spill the beans to anyone who will listen.
Jen was taken into custody back in March while filming a scene with the rest of The Real Housewives of Salt Lake City cast. Jen was arrested on federal charges linked with an alleged nationwide telemarketing scam. She was accused of defrauding hundreds of people over the age of 55 by selling lead lists. Jen's assistant Stuart Smith was also arrested. Jen and Stuart were each charged with one count of conspiracy to commit wire fraud and one count of conspiracy to commit money laundering. As the news broke, the women of Utah were all left shocked, including Heather. Now, with season 2 airing, fans are hoping to get the inside scoop on exactly what happened.
Related: RHOSLC: Why Bravo's Jen Shah Arrest Footage Was Worse Than Fans Thought
The big question that RHOSLC fans are asking is how much did Heather actually know about what Jen was doing behind closed doors? Heather spoke candidly on Watch What Happens Live with Andy Cohen, where she surprised the host and viewers by saying, "I knew her business was unsavory when I was her friend, so why would I change now that it's public?" Heather made it perfectly clear that she had a feeling something was off about Jen's business. That was because her friend could never seem to explain what it was she actually did to make money. After hearing the latest bombshell, The Real Housewives of Salt Lake City fans couldn't help but wonder how much more Heather possibly knew.
Questions were also raised about the morality of possible behind-the-scenes villain Heather from RHOSLC turning a blind eye. Heather had three months to digest news about Jen's arrest, so she could really contemplate Jen's scam. During the preview, Whitney Rose stated that if the women didn't reveal what they knew about the situation, they were also in danger. To fans, the statement drove the idea home that most of the women knew something was wrong about Jen's business. Heather basically admitted that while she knew something suspicious was going on behind the scenes, she couldn't explain it, so instead, she ignored it. She said this on national TV, which may have been a wrong move for the Beauty Lab owner.
Jen's scheme allegedly went on for over ten years, within six different states. The Real Housewives of Salt Lake City star is looking at a possible 30 years behind bars if convicted. Jen from RHOSLC has said she's not guilty. Bravo viewers just watched the latest episode, where Heather and Jen made up with an ice castle as the backdrop. Jen now has her ride-or-die friend back, and still doesn't seem worried about all the trouble she has found herself in. Sadly, Heather is still drinking the Jen Kool-Aid.
Next: RHOSLC: How Jen Shah's Legal Woes Brought Her Closer To Her Hubby
The Real Housewives of Salt Lake City airs Sunday at 9 p.m. EST on Bravo.
Source: WWHL/YouTube
from ScreenRant - Feed