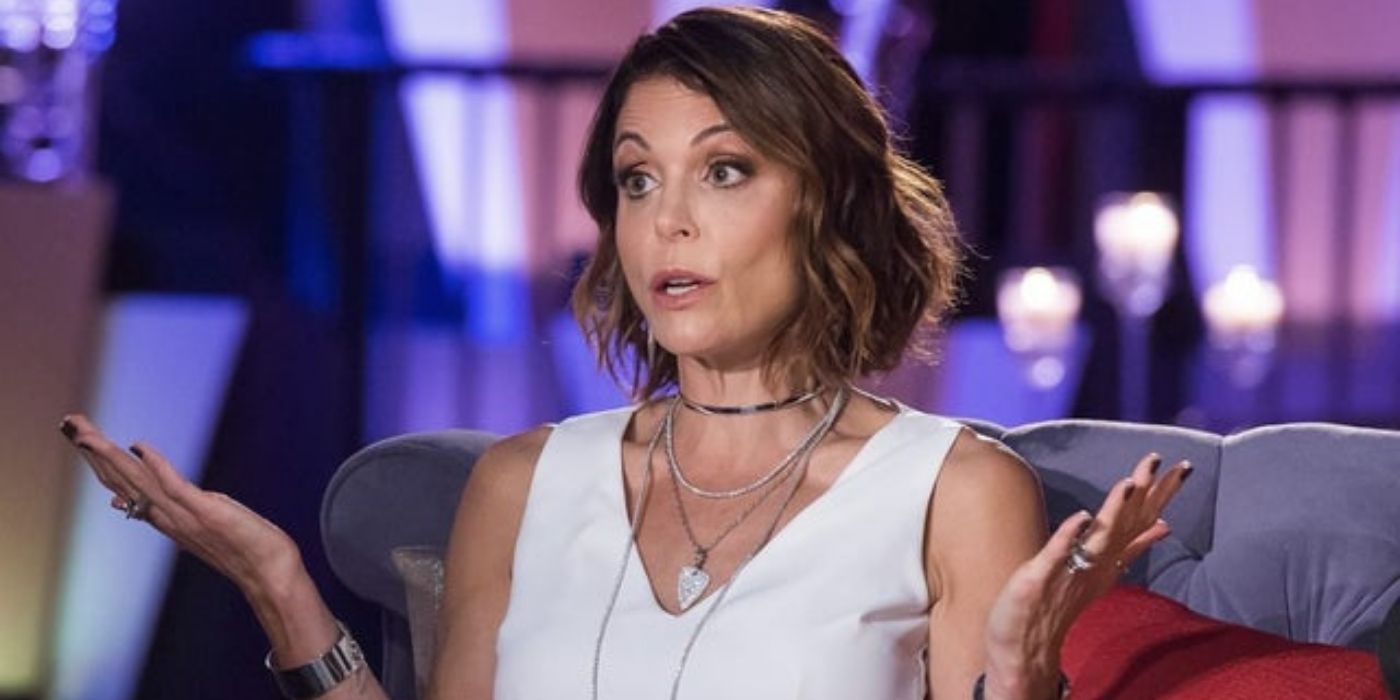 The Real Housewives of New York City alum Bethenny Frankel refused to apologize after receiving criticism from fans regarding recent transphobic comments. Bethenny has been criticized for comments she made on her podcast regarding pronouns. Bethenny first appeared The Real Housewives of New York City season 1 in 2008 and remained on the show until season 3. She returned to the show in season 7 before choosing to leave the show again after season 10.
Bethenny has embarked on several personal projects outside of RHOA, including her own reality series as well as her own podcast, Just B with Bethenny Frankel. In the past, she has been praised for her disaster relief efforts and donations to charitable organizations as well as for her often unique takes on life. But recently, Bethenny has been criticized by fans for transphobic comments she made on her podcast. She expressed some frustration at the fact that her young daughter was asked to share her pronouns during a classroom introduction, believing the part of speech to be a heavy topic for a child. Bethenny added that the presence of a transgender child at her daughter's camp was something that would make parents unhappy and seemed to suggest that the child might be predatory towards the other children at the camp, which she also chose to disclose to listeners of her podcast.
Related: RHONY: Why Bethenny Frankel Won't Be Coming Back To The Show
When called out for her remarks, Bethenny decided to stand by her statements, saying in a tweet, "Not apologizing...so don't hold your breath." Bethenny maintained that she "didn't do a single thing wrong." Rather than being open to a discussion as to how her comments could have been insensitive, podcast host Bethenny stated, "People need to be able to have discussions without fearing cancelation citations you get excited to give," adding, "Wrong celeb. Find someone afraid to troll." The fan argued that the criticism was not an attempt at "canceling" the star but instead an opportunity to learn. They added that because Just B with Bethenny Frankel has many listeners, Bethenny should be careful about discussing topics surrounding gender identity, as her comments have a much larger impact than the star may realize.
Bethenny responded by accusing the fan of not actually having listened to the podcast and stated that she "said zero incorrectly." Bethenny attempted to provide a summary of what occurred on the podcast, saying, "Everyone can have a perspective and be open to a discussion that is 'fluid.' That's what happened." The fan was not convinced that the conversation was as "fluid" as the star claimed, saying, "I am telling you it was offensive to the trans community." Other fans responded to Bethenny's refusal to apologize on Twitter, with some believing her comments to be a display of ignorance and others expressing that while they didn't condone Bethenny's statements, they weren't surprised at the situation either. Bethenny, a true businesswoman at heart, did not respond any further in the thread but plugged her podcast by reiterating that she believes herself to be innocent of any possible wrongdoing and adding that she would address the topic on her show once again.
Bethenny stressed the importance of being "open to discussion" more than once but refused to engage in a discussion about transphobia beyond denying allegations and claiming that those criticizing her were simply uninformed. The Real Housewives of New York City alum's use of the word "fluid" in regards to the topic was interesting considering her rigid committal to her original stance. The behavior seems to be largely hypocritical, which would fall in line with Kelly Bensimon's characterization of her in the past. It is unclear whether or not the comments will have any impact on her career whatsoever, but Bethenny seemed to miss the mark in shifting the conversation to the topic of "canceling" rather than on what was important, which were concerns about the emotional well-being and safety of the trans community.
Next: RHONY: Heather Thomson Says 'Fire Everyone' On Franchise And Start Fresh
Source: Bethenny Frankel/Twitter
from ScreenRant - Feed