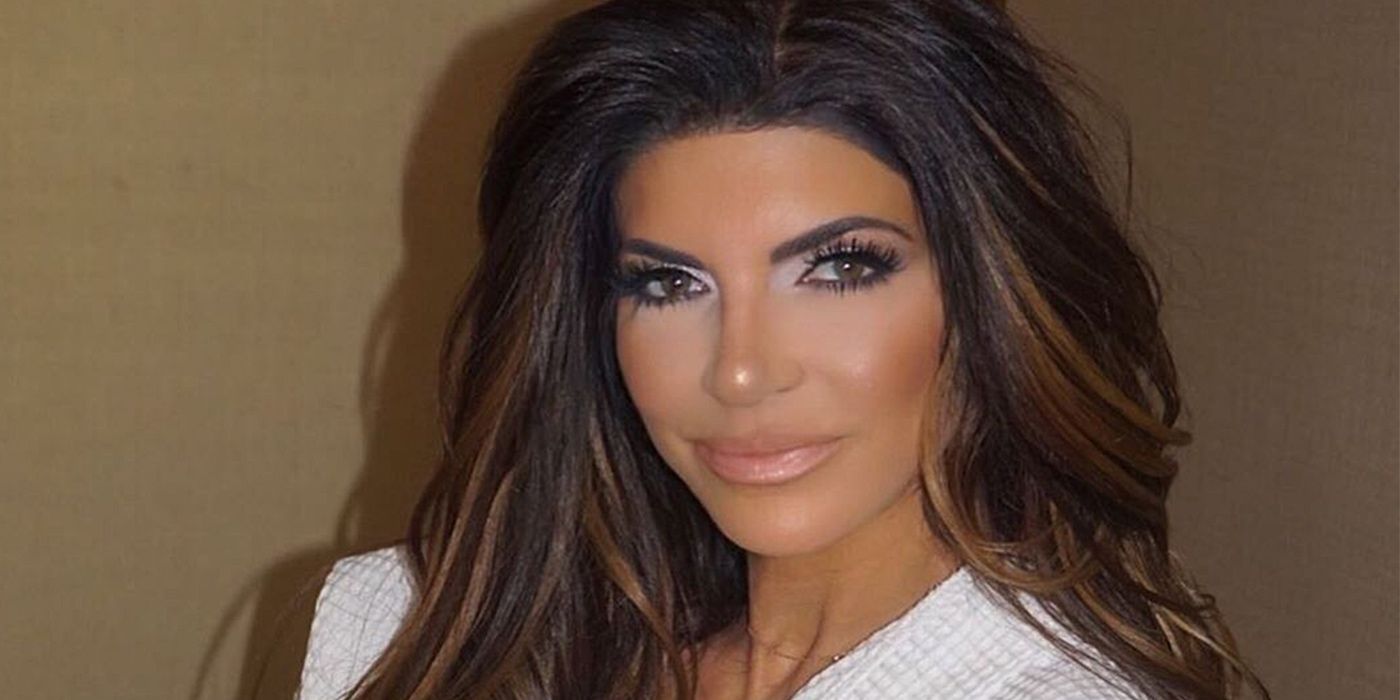 Teresa Giudice's four daughters are reacting to The Real Housewives of New Jersey star's recent engagement to her boyfriend Luis "Louie" Ruelas. It's their first time seeing their mom dating someone other than their father Joe Giudice. Teresa and Luis have been dating a little over a year, and they are already headed down the aisle. This will be the second marriage for Teresa after being married to Joe Giudice for 20 years prior to their divorce.
Fans were surprised to learn of Teresa's engagement, which came during a recent vacation to Greece with Luis. After watching an elaborate fireworks display, Teresa saw the question "will you marry me?" Teresa had already teased her openness to marrying Luis, so she wasted no time accepting his proposal. Teresa and Luis have been going strong and most recently moved into their first home together. The "Beverly Hills-style mansion" is big enough to fit their big blended family. While Joe thinks his ex-wife is moving too fast, his four daughters are reportedly happy for their mom.
Related: RHONJ: Jackie Goldschneider Says 'Karma' Came for Teresa & Luis
Gia, Gabriella, Milania, and Audriana Giudice are ecstatic about their mom's engagement with Luis. "The girls are very happy for Teresa and Louie," a source told Hollywood Life. "They have always gotten along with him and he treats them like his own while respecting their love for [their father] Joe [Giudice]." In fact, Luis knew how important it was to get Teresa's daughter's approval ahead of popping the big question and had "a conversation with them." It's no secret how close Teresa is with her daughters and how she's always put them at the top of her priority list.
Luis knew it was only right to get on the girls' good side before asking Teresa to marry him. "They're very, very happy for their mother to have found love and happiness again," the insider added. With Louie and Teresa living together now, he's had to build a bond with the girls. The girls reportedly "get along great with Louie" and think he's a "gentleman" who treats their mom with "total respect," the source shared. Luis was reportedly nervous about meeting the girls when he first started dating Teresa. However, a little time helped ease the tension. Earlier this year, Luis even joined Teresa on a trip to the Bahamas to visit Joe and their girls.
While Joe noted how "awkward" the blended family dinner was, it did help break the ice. Now that Joe and Teresa are preparing to get married, it's important for her daughters to get along with their new stepdad. Luis is already a father to two boys. With Teresa's four daughters and Luis's two sons, the couple will be raising six kids together. Good thing they secured their new mansion just in time for the holidays. The Real Housewives of New Jersey star has much reason to celebrate. She's known for going all out for the holiday season and she has even more reason to celebrate in style this year.
Next: RHONJ: Jackie Goldschneider Told Her Kids About Cheating Rumors
Source: Hollywood Life
from ScreenRant - Feed