Charlie Sheen will no longer pay child support to The Real Housewives of Beverly Hills alum Denise Richards now that their eldest daughter Sami lives with him. Viewers saw the relationship between Denise and her kids during the two seasons she was on the Bravo series. Not only did Denise and Sami seem to have a great relationship, but so did Denise and Charlie. However, last season, the former couple hit a wall in their co-parenting relationship regarding child support issues.
Despite their ups and downs through the years, the exes were always on good terms. In fact, Charlie even supported Denise when she left RHOBH last year after two seasons. However, in recent months, it seems the former couple has hit a snag in their relationship ever since their daughter decided to leave Denise's house for her fathers.
Related: RHOBH: Denise Richards 'Saddened' Daughter Moved In With Charlie Sheen
As the actor was leaving the courthouse on Monday, Charlie told Us Weekly that he will not be paying child support now that Sami is living with him. "I think what transpired today is extremely fair," the 56-year-old said to the publication. "It speaks to not just today, but it speaks historically to that same fairness." Charlie filed a request to change his child support arrangement with Denise, whose daughter moved in with Charlie, in December 2019, which was shown on RHOBH season 9. However, the 50-year-old did not file any opposition paperwork, according to the judge during Monday's hearing. Charlie attended the hearing alongside his attorney, Gregory Pedrick, but Denise was nowhere in sight. The attorney asked the judge to order "zero child support" for Denise since Charlie has had full custody of the children since April 2021.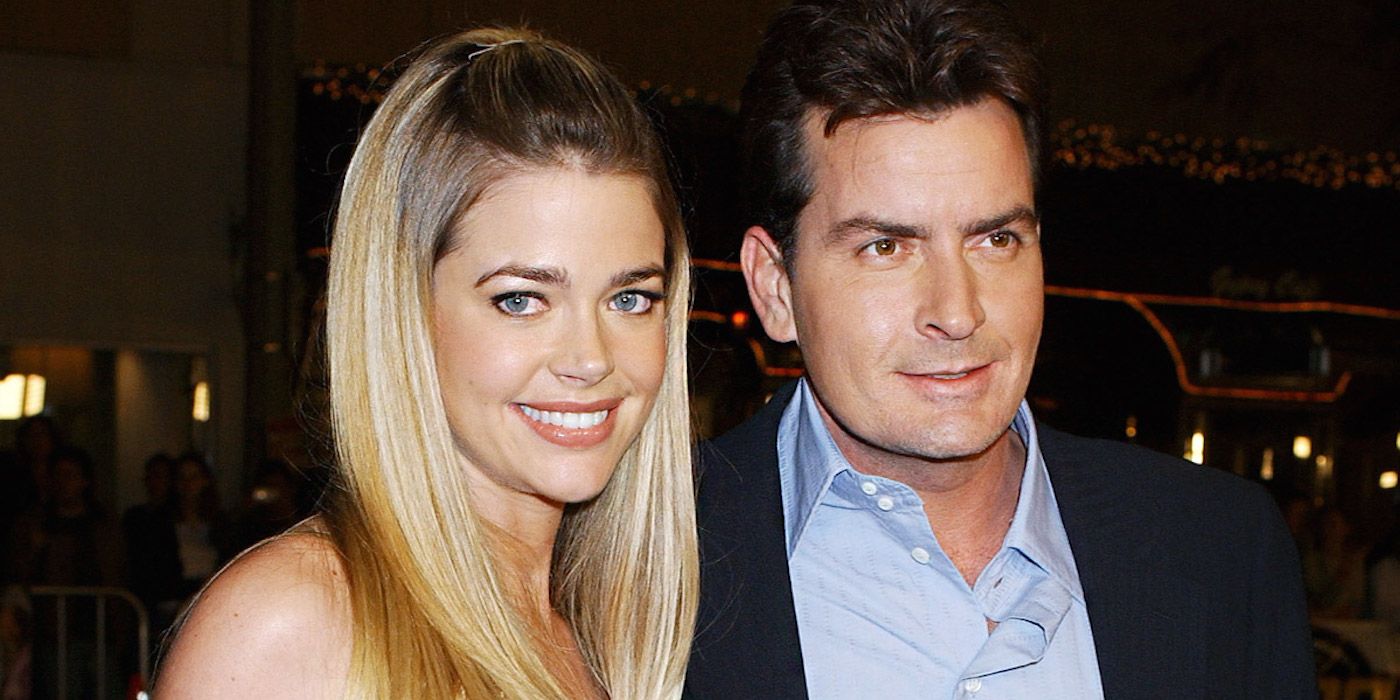 Another source revealed that Denise wasn't at the hearing this week because she was working out of state, which Charlie was reportedly aware of. Denise wasn't told about this court date, claiming Charlie "did this on purpose [so she wasn't able to be there]." The insider also said that Charlie, who confirmed Sami lives with him, kept pushing the court date and would blow Denise off when she asked about when the date was. Not that Charlie needed to file the notion since he hasn't paid Denise child support in the last four years. The source added that "he owes her" and their youngest daughter Lola still lives with Denise when she isn't working.
The actor's attorney then said that Charlie had been overpaying in child support for years and decided to put a trust fund of $1.2 million for his daughters after he filed his initial petition. In fact, he believes Denise owes him money but isn't looking to regain the funds. The court hearing comes less than a month after Sami shared a TikTok claiming she was trapped in an "abusive" home while living with Denise and her husband, Aaron Phypers.
While Denise was on the show, child support was always a point of contention with Charlie. Despite him no longer paying the child support he owes her, Denise never went after him for it,w which she could have. However, no that Sami is living with him, it seems Charlie doesn't feel he owes her anything.
Next: RHOBH: Lisa Rinna Confesses She Was 'Cruel' To Denise Richards
The Real Housewives of Beverly Hills airs Wednesdays at 8 p.m. EST on Bravo.
Source: Us Weekly
from ScreenRant - Feed