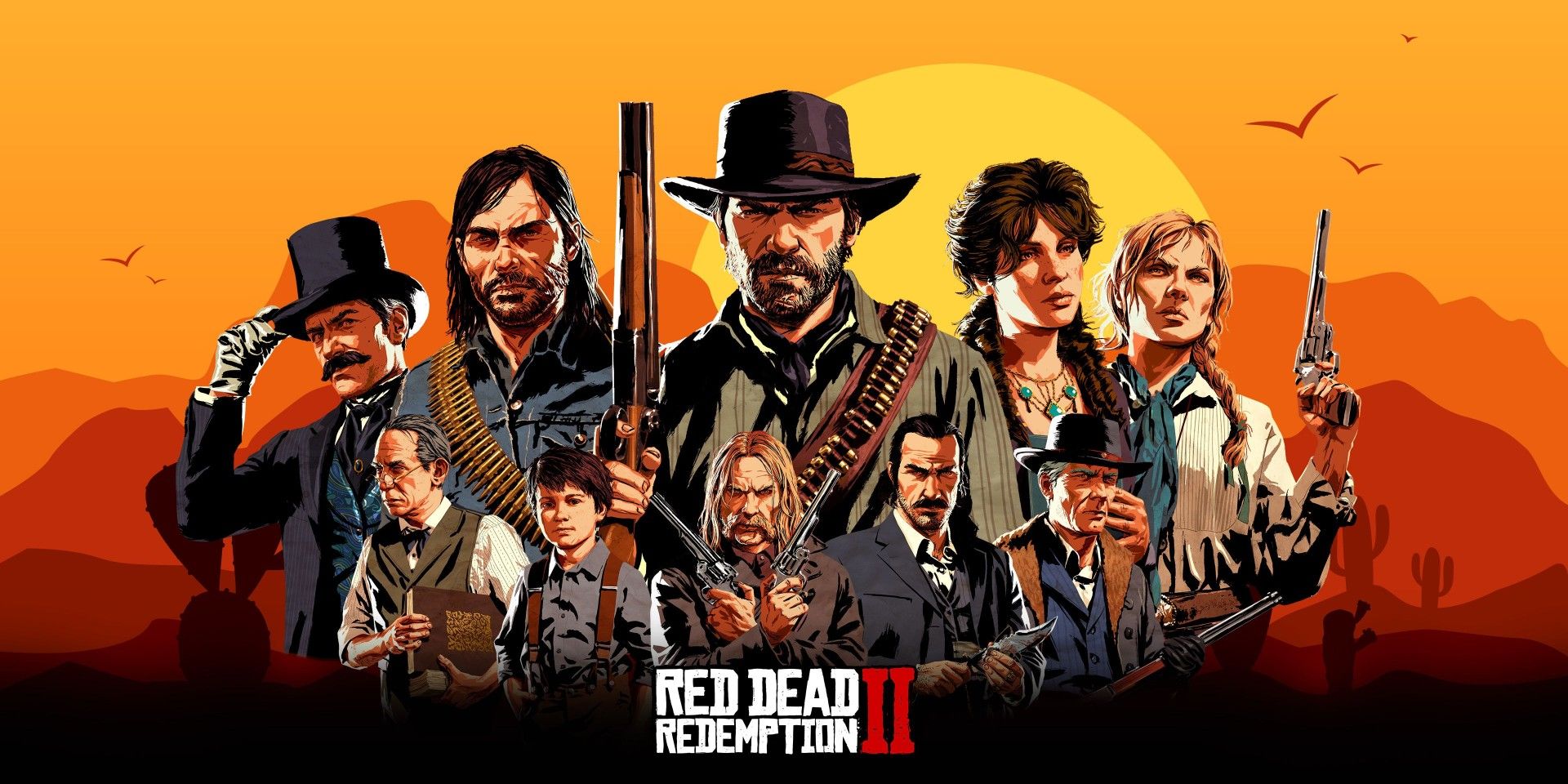 A collection of recent Red Dead Redemption 2 fan art has imagined what the members of Dutch Van der Linde's gang of outlaws might look like as senior citizens. The digital images depict several of the game's most iconic characters who, for the most part, are last seen as younger men and women.
One of Red Dead Redemption 2's most striking and memorable inclusions is its massive cast of vibrant characters. When Red Dead Redemption fans shared their hot takes on Reddit, many of the points presented were related to these charming, haunting, and morally complex characters, showing how much they have stuck in the minds of players. From the at-times grotesque Bill Williamson to the charismatic Sean Macguire, the lovable rogues of Red Dead Redemption 2 offer a lot of potential for analysis. However, with the exception of characters like Uncle and Dutch who appear in the first Red Dead Redemption, which is set after the events of the sequel, most of these characters don't get to live up to their full potential, with many of them dying young or abandoning the outlaw lifestyle. This theme of reckless characters dying young is a staple of the western genre and underpins other fan creations like a recent Red Dead Redemption 2 movie trailer.
Related: Strauss Was Against Everything Red Dead Redemption 2's Gang Stood For
If fans of the game feel disappointed about missing out on their favorite characters' twilight years, this assortment of art pieces from Reddit user QuadPhoenix5000 might be a welcome addition to the annals of Red Dead Redemption 2 fan content. The eleven images feature digitally aged-up versions of the Van der Linde gang members, including Javier Escuela, Karen Jones, Uncle and, of course, the protagonist Arthur Morgan himself. The skin, hair, and even teeth of the characters are altered to achieve this elderly look.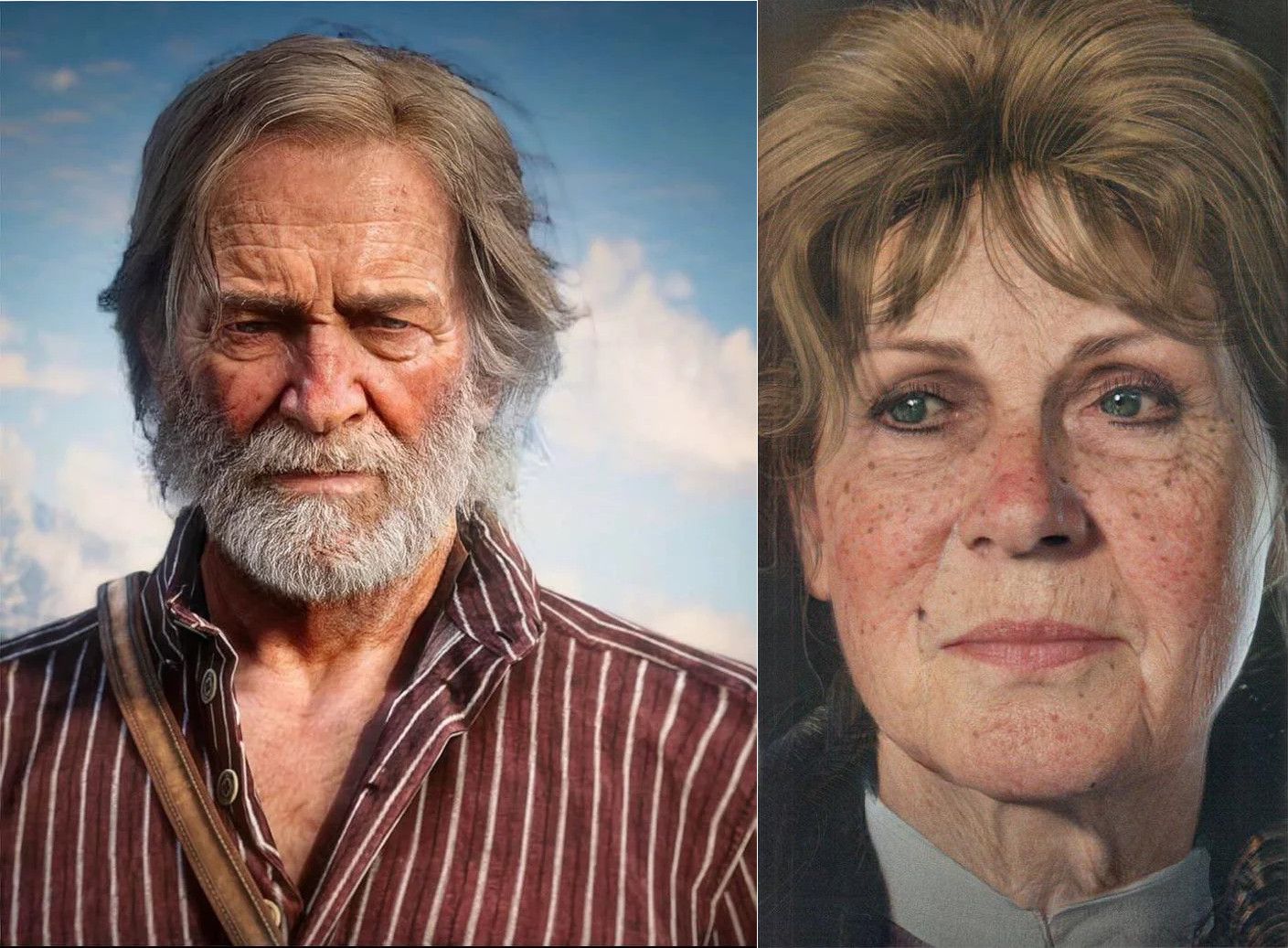 The pictures are certainly striking and convincing; these versions of the characters would probably not look too out of place as NPCs in the actual game. Of course, the significantly altered appearances of these beloved characters is very noticeable, especially on characters like Tilly and Sean, who were always presented as more youthful than some of the other characters. With a Red Dead Redemption remake rumored to be in the works, players might get a chance to see slightly older versions of characters like Javier and Dutch in-game.
These pictures seem to have struck a chord with viewers, with many feeling both impressed yet somewhat melancholy. After all, many of these characters die before their time in the canonical Red Dead Redemption 2 narrative, including Arthur Morgan. Getting the chance to see these icons as older men and women is definitely interesting, but it's hard not to wonder what could have been if they got the chance to live out their days in peace.
Next: Red Dead Redemption & RDR2's Complete Story, Explained
Source: QuadPhoenix5000/Reddit
from ScreenRant - Feed