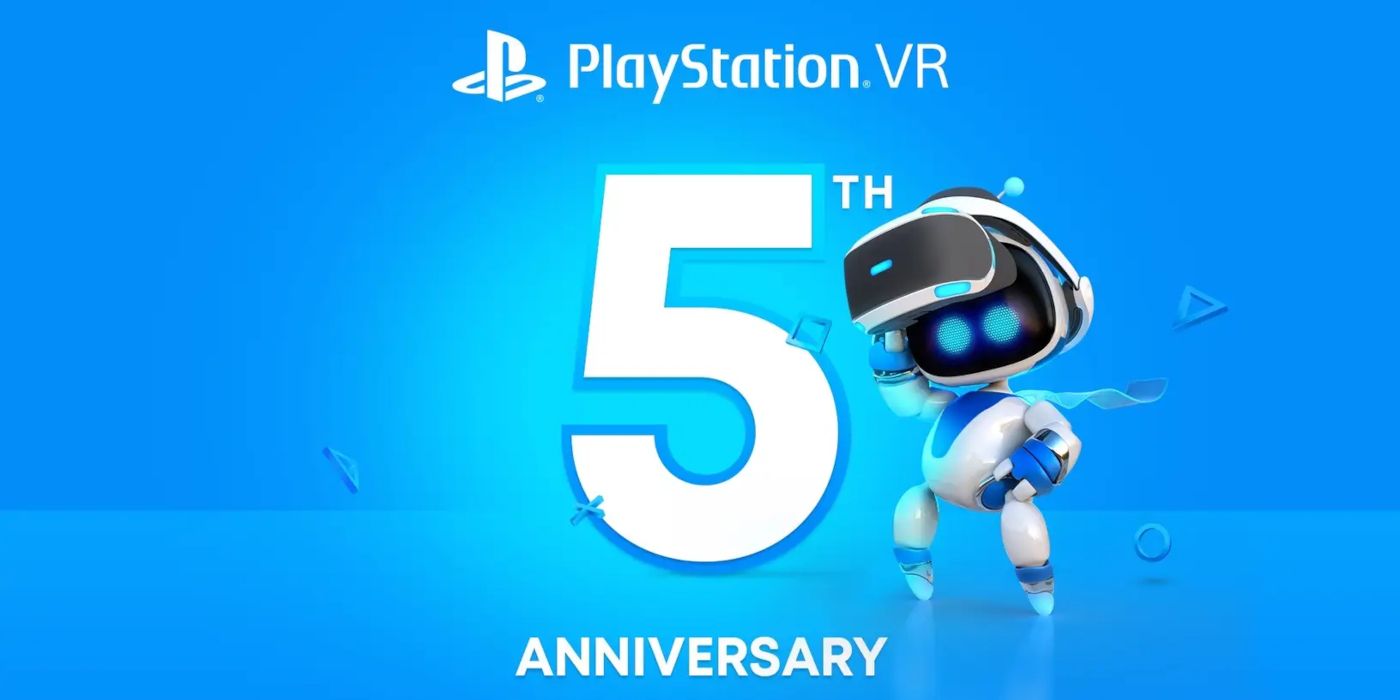 To celebrate PSVR's fifth anniversary, PlayStation is giving PlayStation Plus subscribers three VR games in November, in addition to the month's usual offerings. PSVR is one of the few Sony gaming products outside of its home consoles to stick around long-term, as the company is currently sunsetting PS Vita and even PS3 store support. Since PSVR's launch, PlayStation has kept its VR platform games library stocked as a successor headset for the PS5 has been in production.
The PSVR 2 is officially in development, and while Sony has yet to reveal the actual headset, it has shown off the peripheral's controllers. These will utilize PlayStation 5 DualSense haptic feedback and adaptive triggers and feature precise hand and finger sensors. Sony says it will be ready to speak more about PSVR 2 before 2021's end, but it's been months since it confirmed the headset's existence. Rumors suggest the PSVR 2 headset will target a higher resolution than rival products like the Oculus Quest 2, as well as a wider field of view and other improvements over the original.
Related: Half-Life: Alyx Needs To Come To PS5 After PSVR 2 Reveal
In a post on PlayStation Blog, Sony Interactive Entertainment's Isabelle Tomatis announced PS Plus subscribers will be able to download three free PSVR games in November, which will be offered as additional bonuses with the month's regular lineup. The freebies are part of the company's celebration of the fifth anniversary of PSVR's launch. However, which games will be given away to PS Plus members has yet to be divulged, but a graphic starring PSVR mascot Astro did reveal Rec Room, Beat Saber, PlayStation VR Worlds, Skyrim VR, and Resident Evil 7: Biohazard are the platform's most-played games to date.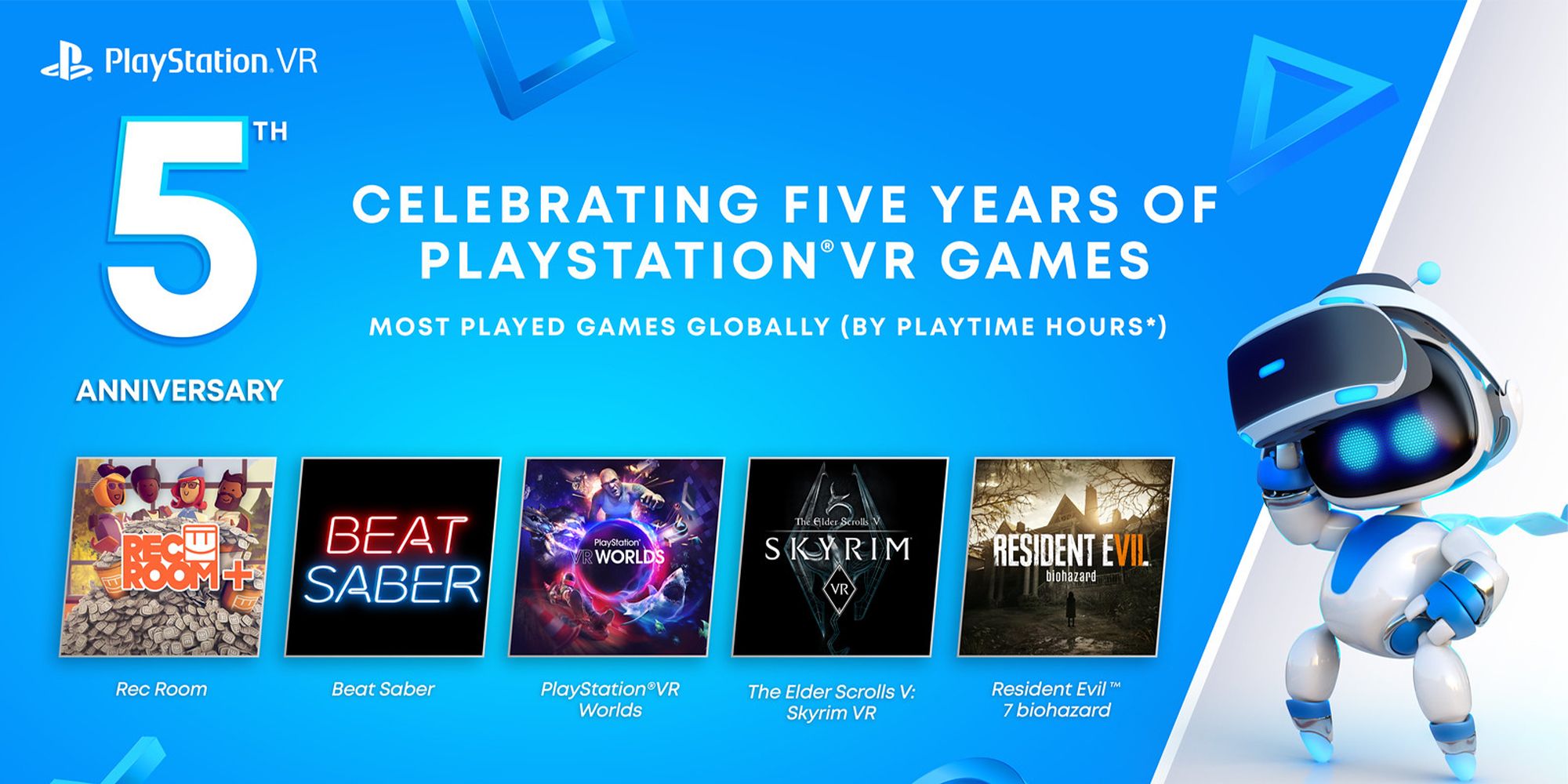 The post also spotlights several PSVR developers, a few of which developed some of 2021's best VR games. Many developers say using the headset has helped eliminate some of the problems they normally encounter during production, like design and camera controls. One specific example was provided by Chandana Ekanyake from Outerloop Games, who explains how developing Falcon Age for PSVR required work with an actual falconer to make the game's animations accurate.
Sony has released several PSVR-enabled titles since the release of the PS5 in its monthly PlayStation Plus giveaways, including Star Wars: Squadrons. Adding three new games to PS Plus in November on top of the other unannounced games is likely a nice surprise for PSVR owners. Some could interpret the bonus offerings as the company readying to showcase PSVR 2, as it has alluded to at a few points this year. If that's the case, this could be a prelude to knowing more about the next PlayStation headset and - with luck - when it will release.
Sony's PSVR support doesn't appear to be slowing five years on. Evidence of this can be found in PlayStation's recent acquisition of Firesprite, which has made several PSVR games in the past. While other companies are making headsets exclusively for PC, PSVR expands the reach of the technology to the console market. With games like Half-Life: Alyx paving the way for the next jump in VR gaming, it can be expected Sony will find more ways to highlight PSVR and PSVR 2 in the near future.
Next: PS4's Dreams Makes PlayStation VR Worth It
Source: PlayStation Blog
from ScreenRant - Feed