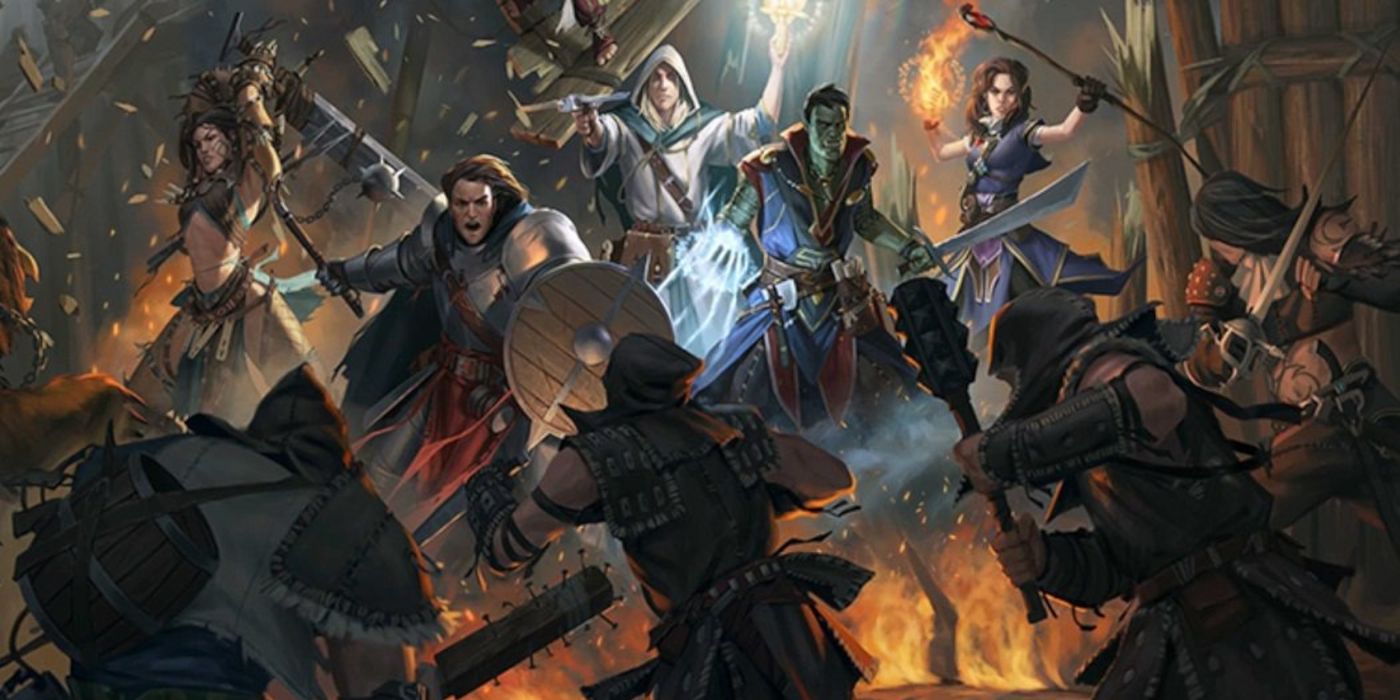 Employees at Paizo, the studio that publishes the popular D&D-like Pathfinder tabletop RPG, have announced the formation of a new union, United Paizo Workers. Pathfinder: Wrath of the Righteous, a video game based on the RPG published by Paizo, was just released in September. In the weeks since its launch, Paizo has come under fire after employees began to speak out about company executive leadership and management, claiming a stressful and uncomfortable work environment has been created and maintained at the company, among other accusations.
On Twitter, United Paizo Workers announced its formation, declaring that it is the one of the first unions of its kind in tabletop game development. A subsequent Twitter thread called for supporters to use their voices to help the union become recognized by Paizo's executive leadership. The employee organization also thanked fans and supporters joining it in demanding the publishing company be held accountable for its alleged actions.
Related: All Available Romances in Pathfinder: WOTR (& How to Start Them)
This announcement also comes at a very pivotal time in the gaming industry in general, as one of the largest gaming publishers in the world, Activision Blizzard, faces a lawsuit based on its own workplace allegations. In one of the final notes of its Twitter thread, United Paizo Workers stated, "When one party member is in trouble, we *all* roll initiative." This references a common tabletop RPG element, when combat begins and all participants need to react.
Next: How to Solve The Ivory Sanctum Button Puzzle in Pathfinder: Wrath of the Righteous
Source: United Paizo Workers/Twitter
from ScreenRant - Feed