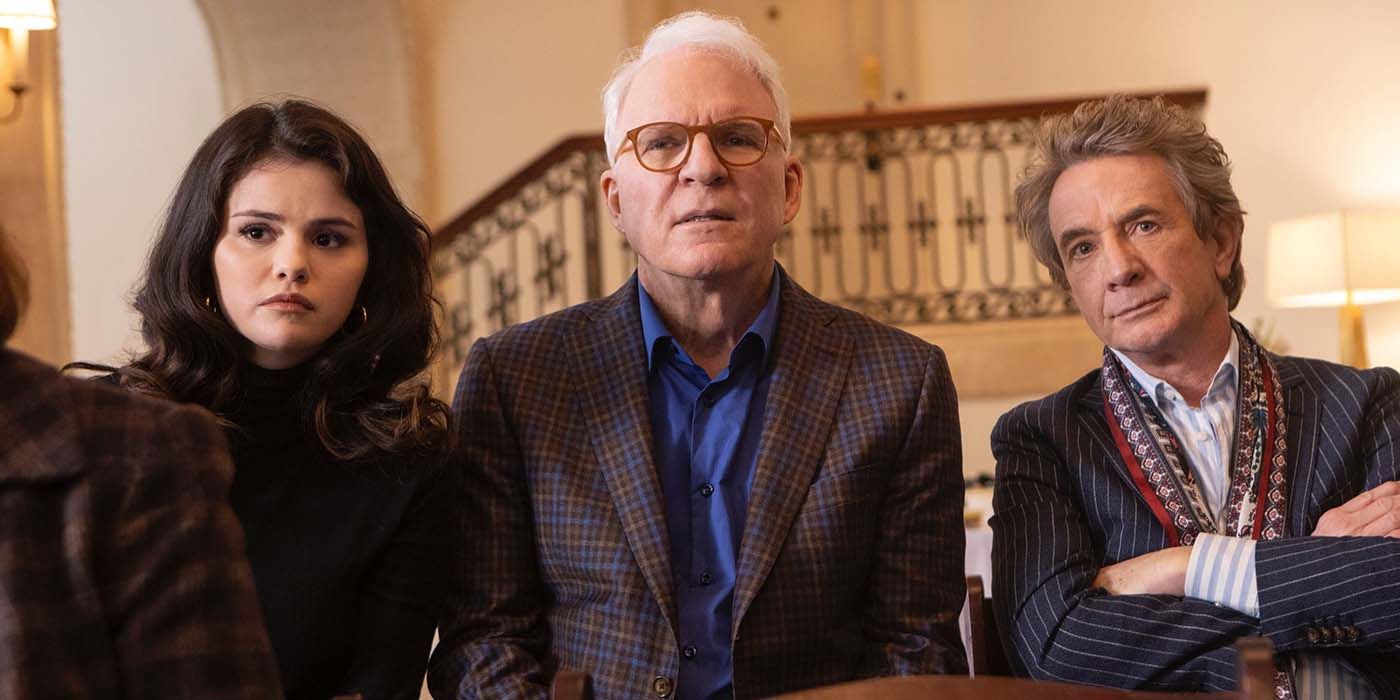 Spoilers for Only Murders In The Building Season 1
The executive producer of Only Murders In The Building, John Hoffman, confirmed that season 2 would address some loose ends from season 1. Starring comedy legends and long-time besties Martin Short and Steve Martin, with Selena Gomez completing the dynamic trio, Only Murders In The Building is Hulu's latest hit show. Brought together by their obsession for the same true-crime podcast and living in the grand New York apartment building 'The Arconia,' Charles-Haden Savage (Martin), Oliver Putnam (Short), and Mabel Mora (Gomez) decide to look into the mysterious death of one of The Arconia's residents, Tim Kono (Julian Cihi). Creating a podcast to document their findings, and with fantastic comedic timing, the trio uncovers the dark secrets of The Arconia's residents as they work together to find Tim Kono's killer.
The widely popular show had its fair share of tense moments and big reveals. Still, the biggest of all was the revelation that Tim Kono's killer was Charles' new girlfriend, bassoonist, and Arconia resident, Jan (Amy Ryan). After her age-gap romance with Kono, a scorned Jan poisoned him and then manipulated the crime scene to look like a suicide. The clues throughout the season indeed sent both the characters and the audience in various directions, which made the case conclusion all the more satisfying. However, the final few minutes of episode 10, "Open and Shut', threw the door wide open for season 2 with the murder of insufferable building manager Bunny (Jayne Houdyshell). With Oliver and Charles bursting in to find a bewildered Mabel at the scene of the crime, the three are arrested and taken away as the Arconia residents look on in disbelief.
Related: One Crime Detail Only Murders In The Building Gets Right Other Shows Don't
Speaking to Deadline, John Hoffman shares that season 2 will make sure to tie up some of the leftover clues that didn't quite make sense in season 1. Before the dramatic second murder, Charles, Oliver, and Mabel are toasting to one another on the roof of the Arconia, and Mabel comments on some loose ends that seem leftover from their investigation. Hoffman promises that those ends were left open on purpose and is something they want to reconsider in season 2. He adds that he hopes the audience is keeping track of all solved and unsolved clues. Read his full comment below:
I can't believe we're already here at the end of Season 1. If there are questions still dangling or things that maybe don't quite add up and make sense, that's valid. It's also reflected in Mabel's question. There are a few loose ends there but they're intended. As much as there may be clues that feel like, "Wait a minute, I don't understand that?" Hopefully, we're keeping track of all of those, as well. And we have Season 2 ahead yet. We may still be addressing some loose ends.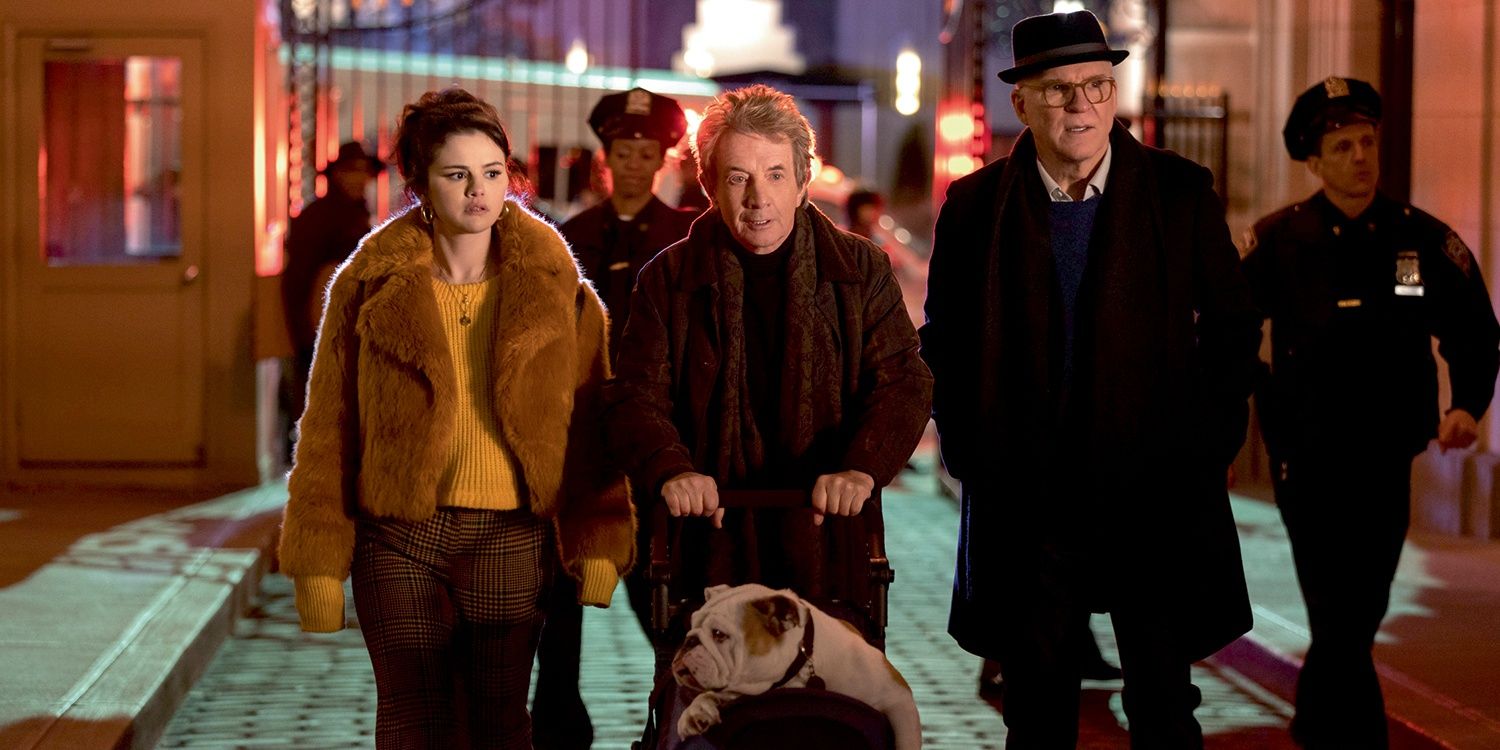 At his disbelief that season 1 is already over, it is safe to assume that Hoffman has many tricks up his sleeve for season 2 of Only Murders In The Building. It appears that each revelation in the show was meticulously planned out, and as much as the show-runners wanted a neat conclusion for season 1, some things were left to be dealt with in season 2. It is no surprise that, in typical murder-mystery fashion, not everything is as it seems. Audiences will be left to wonder whether there were further layers to Jan's scheming plans or if she had an accomplice right under their noses.
Whether they worked it out way before it was revealed or were left uncertain until the final moments, it is safe to say that viewers are already hungry for a second installment of the comedy series. The chemistry between Short, Martin, and Gomez is undeniable, making them an unlikely trio that seems to work. Only Murders In The Building was officially renewed for season 2 in September, just weeks after it debuted on Hulu, and will begin filming as early as the end of this year. Season 2 will hopefully tie up those season 1 loose ends while undoubtedly creating a whole load of new ones as well.
More: Why Only Murders In The Building's Reviews Are So Positive
Source: Deadline
from ScreenRant - Feed