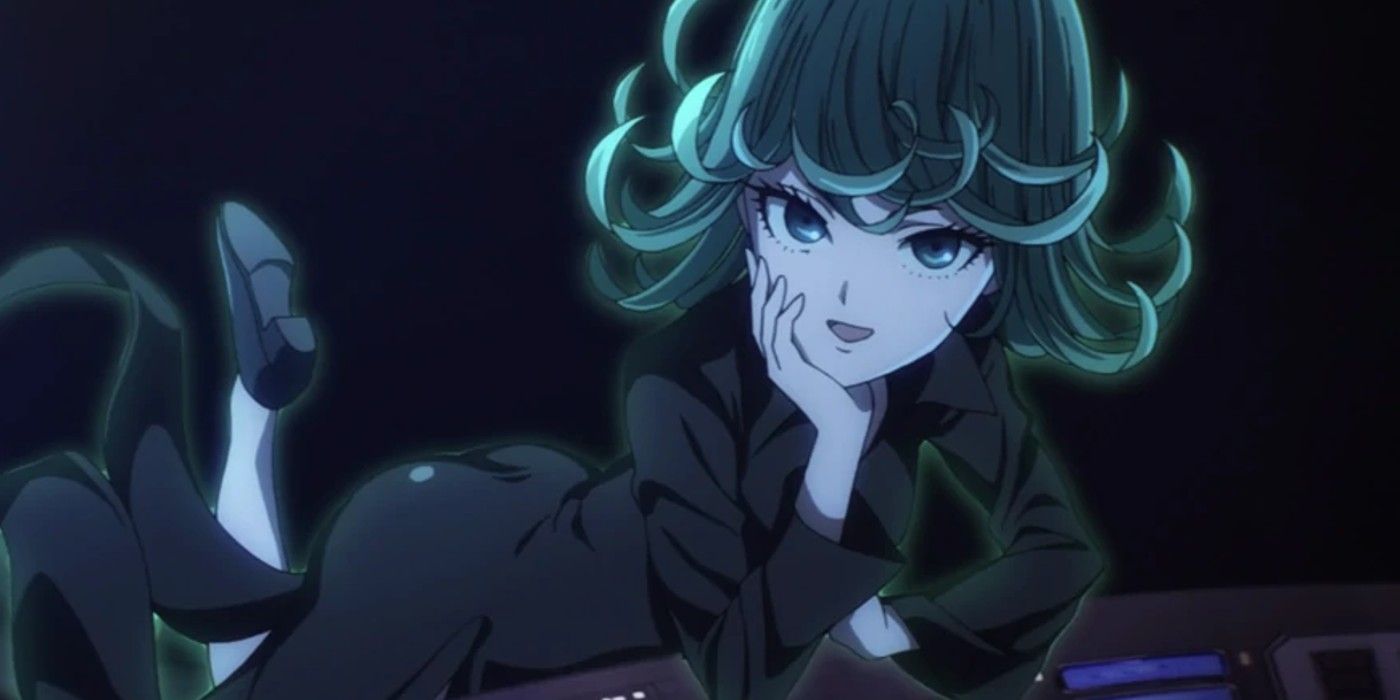 Throughout all of One-Punch Man's diverse cast of characters, few have stood out quite like Tatsumaki. The Hero Association's rank 2 hero has won over countless real-world fans with her brash attitude and incredible power. Given this, it's no surprise that she would be a popular subject for cosplayers, and one just added a dash of Halloween to make the perfect cosplay.
Originally debuting in the webcomic version of One-Punch Man's 32nd chapter, Tatsumaki goes by the hero name Tornado of Terror. Though that name suggests wind powers, she has more in common with fellow One creation Mob. With her unrivaled psychic powers, Tatsumaki is able to create unbreakable barriers, fly, enhance her own physical attributes, and lift entire buildings off the ground as though they were made of cardboard. Though she can certainly be brash throughout the series, any sense of arrogance is entirely justified by her unrivaled power.
Related: One-Punch Man's Final Enemy Will Be Genos - Theory Explained
In a post to Instagram, cosplayer @_chibikaty shared her take on a version of Tatsumaki whose powers are far more magical than psychic. Tatsumaki's signature green hair and black dress are complemented by a classic witch hat and white shirt, combining to create a wholly original take on One-Punch Man's #2 hero. Everything from the wig, to the makeup, to the piercing green contacts add up to make this unforgettable. Chibikaty has also crafted a version of Tatsumaki's sister, the hero Bllizard, that is undoubtedly worth checking out as well. Both cosplay received a great deal of praise from fans of One-Punch Man and cosplay in general.
Though the witch look might be surprising, it does make a certain amount of sense. Tatsumaki's dress already feels like something a witch would wear and while psychic powers and magic are obviously not the same, both do carry mystical connotations. Though cosplay entirely accurate to the source material can certainly be fun, what Chibikaty highlights with this picture is that cosplay can also be just as effective as fanart at exploring wildly different versions of popular characters. Just from this one cosplay, it's tempting to imagine what the rest of One-Punch Man's cast would look like in a more classic fantasy sword and sorcery setting.
Regardless of whether it represents an alternate version of a character or not though, Chibikay's display here is truly something remarkable. For all her faults, Tatsumaki is popular for a reason, and seeing fans put so much time and effort into recreating her look is a clear sign that series creator One, as well as artist Yusuke Murata, have struck a chord with her design. As it turns out, One-Punch Man's Tatsumaki makes the perfect witch, as clearly displayed by Chibikaty's stunning cosplay.
Next: How One-Punch Man Became so Strong - Every Theory Explained
Source: @_chibikaty
from ScreenRant - Feed