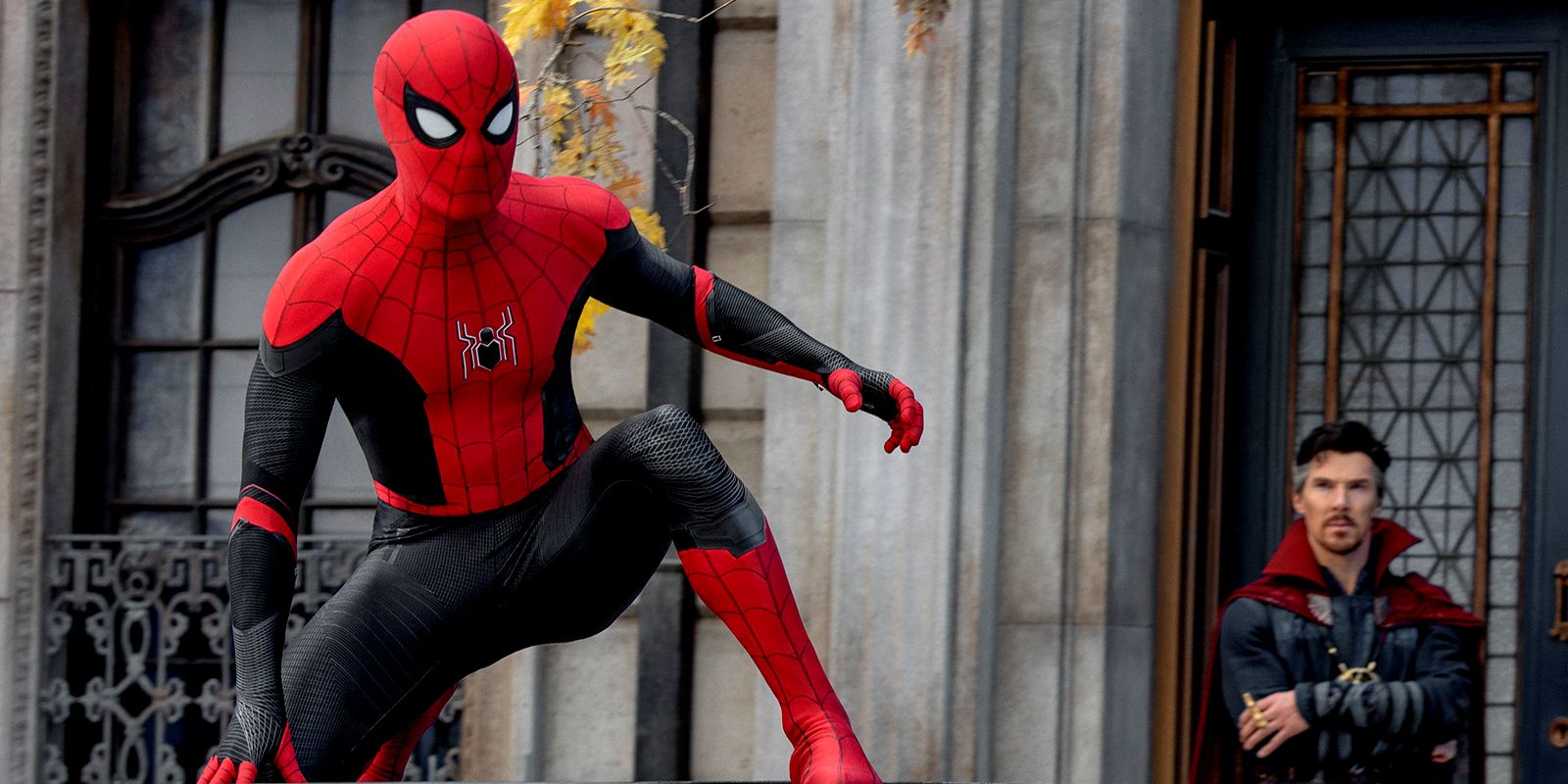 Tom Holland reveals that the fight scenes in Spider-Man: No Way Home are different than his previous two films because they feature more hand-to-hand combat. The No Way Home trailer officially beat the Avengers: Endgame trailer viewership record upon its release in August and fans are hotly anticipating the third installment in the Homecoming trilogy. After the events of Far From Home and the reveal of his identity to the world, Peter Parker and Doctor Strange (Benedict Cumberbatch) try to use magic to erase Peter's identity as Spider-Man from the public's minds, but accidentally trigger a series of world-threatening cataclysms.
While fans continue to debate which version of Spider-Man is best, many agree that the Holland films do feature very strong action set pieces. In Homecoming, for example, Spider-Man infiltrates stealth jet mid-flight before the whole thing crashes to the ground. Similarly, in Far From Home, Spider-Man swings through the canals of Venice and later overcomes the mind-bending visual manipulation techniques of Mysterio (Jake Gyllenhaal). No Way Home looks to be taking the franchise to never-before-seen places, even including villains from previous Spider-Man films, like Doctor Octopus and Green Goblin.
Related: Doctor Strange In No Way Home Can Finally Lead To The MCU's Uncle Ben
The trailer for No Way Home doesn't give too much away in terms of what to expect in the way of action set pieces, but in a new interview with EW, Tom Holland reveals that the fight scenes might differ a little from previous installments. According to Holland, the fight scenes in No Way Home feature "a lot more hand-to-hand combat" and are "a lot more visceral." With the upcoming third film potentially being Holland's last standalone Spider-Man movie (at least for a while), it seems like director Jon Watts is doing everything he can to make the fights feel as intimate and threatening as he can.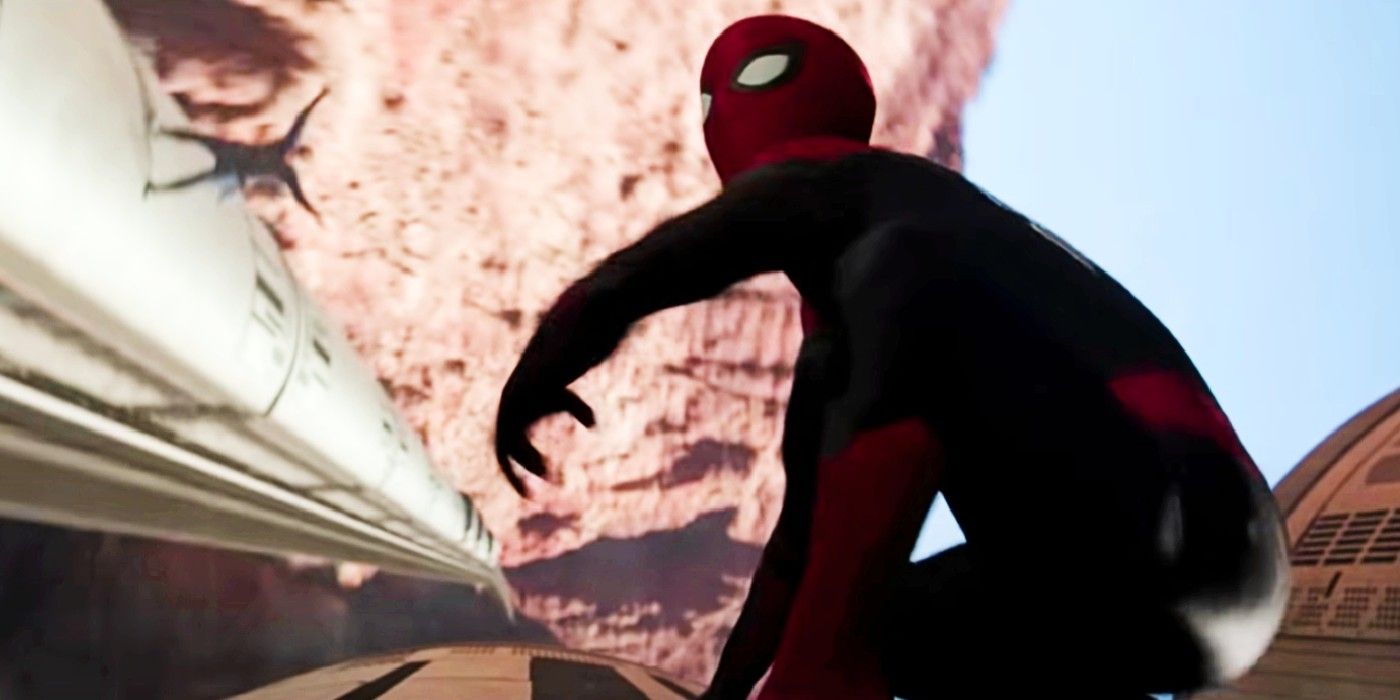 Although the fight scenes in Holland's previous films have been thrilling, one could argue that they've never quite felt as real and visceral as the fight scenes in Sam Raimi's Spider-Man trilogy. Spider-Man's final fight with Green Goblin at the end of the original 2002 film, for example, is a surprisingly brutal and visceral encounter. Since it's been hinted that Green Goblin will appear in No Way Home, perhaps Watts has taken inspiration from that encounter in terms of how he's approached Holland's fight with that same villain in his movie.
With Watts likely going for a big, emotional final installment to his trilogy, it makes sense that the fight scenes will be approached a little differently. By making the fight scenes more intimate with more hand-to-hand, it's easier, from a filmmaking perspective, to draw more emotion out of those moments and to really sell the personal nature of a conflict. While many details about No Way Home are still unknown, it seems like fans are certainly in for a treat when it comes to the action sequences and Spider-Man's inevitable showdowns with an array of fan-favorite villain characters. Spider-Man: No Way Home is scheduled to release later this year on December 17th.
More: Every Spider-Man Villain Rumored For No Way Home
Source: EW
from ScreenRant - Feed