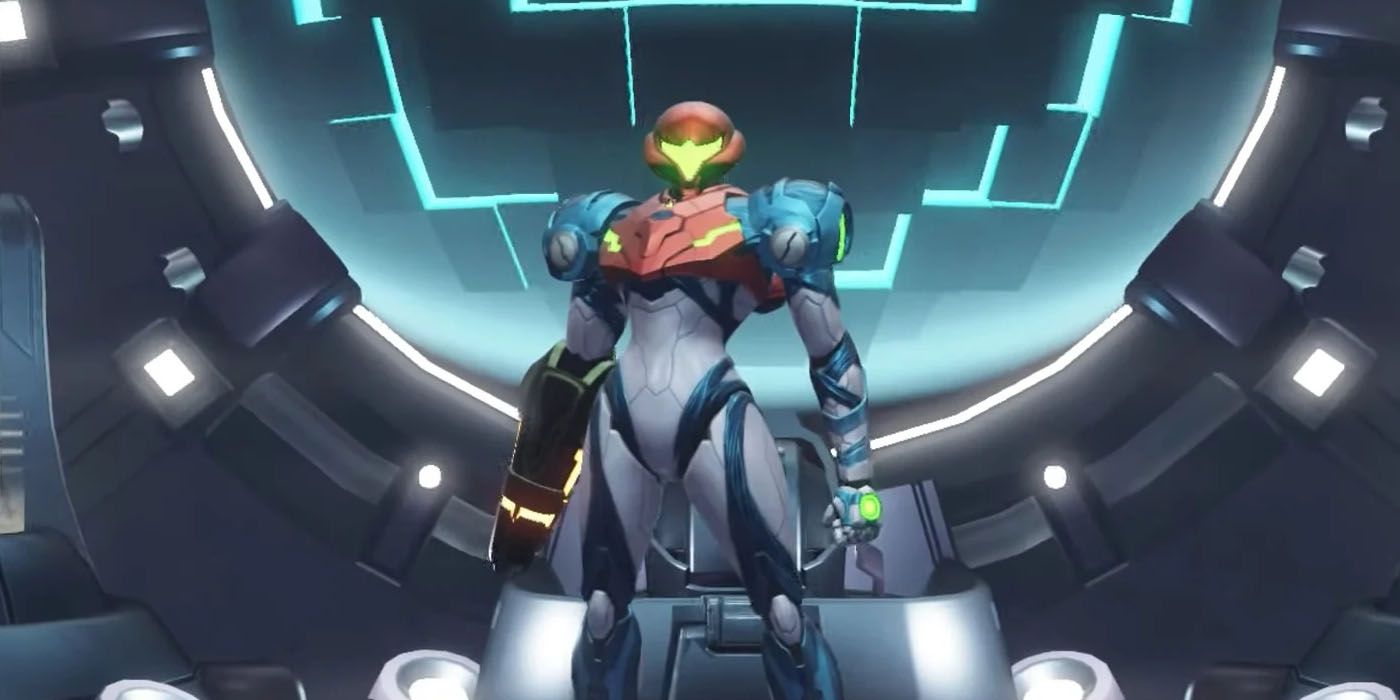 Metroid Dread may have only launched on the Nintendo Switch earlier this weekend, but there is already a PC-emulated version out in the wild, and with full 4K resolution to boot. Nintendo surprised Metroid fans with the long-running sci-fi series' first full 2D entry in over 20 years during June's E3 Direct 2021 livestream, which sees bounty hunter Samus Aran face off against an E.M.M.I. robot army on the dangerous and diverse landscapes of planet ZDR.
So far, reviews for Metroid Dread have been overwhelmingly positive, with fans and critics praising the game for its slick gameplay, haunting atmosphere, and gripping plot. Set as a sequel to 2002's beloved GameBoy Advance spin-off Metroid Fusion, plans for Metroid Dread were being worked on as far back as the Nintendo DS era, but the project was delayed for several years due to the technical restrictions of the time. Once Metroid Dread was finally announced earlier this summer, it quickly rose to the top of Amazon's pre-order sales charts worldwide and built up a steady stream of excitement in the months leading up to its October release - which was bolstered by Nintendo's aggressive marketing campaign that focused on the game's Amiibo support and subsequent launch alongside the new Nintendo Switch OLED model.
Related: Is Metroid Dread's Horror Too Scary For Kids?
According to Nintendo Life, certain players are running Metroid Dread on PCs through the use of open-source Nintendo Switch emulators, which are said to unlock the game's framerate and allow for full 4K resolution. PC Gamer recently reported that a YouTuber by the handle of Gaminja posted captured footage of an emulated copy of Metroid Dread running on a PC with a 6GB GTX 1060 graphics card, an Intel Core i5-8400 processor, and 16GB of DDR4 RAM.
Watch the emulated version of Metroid Dread on YouTube here.
The resolution of these Metroid Switch PC emulators is likely a major point of interest to the players that are using them, considering that the Nintendo Switch has yet to implement true 4K support despite ongoing rumors of an upgraded model that would allow for upscaled visuals. Not even the aforementioned Nintendo Switch OLED model supports 4K, even though recent teardown videos reveal that the HDMI cable used in the Switch OLED's dock comes completely ready to do so.
While players might be enticed by the idea of emulating an already visually impressive title like Metroid Dread on 4K-compatible PCs, Nintendo itself might be less than thrilled at the idea of people downloading the game from non-official sources. Fans who wish to support Metroid Dread might be better off doing so by playing it on the Nintendo Switch, since emulating it may harm the game's official sales figures and put any further Metroid games at risk.
Next: How Metroid Dread's Morph Ball Refreshes The Series
Source: NintendoLife, PC Gamer, Gaminja/YouTube
from ScreenRant - Feed