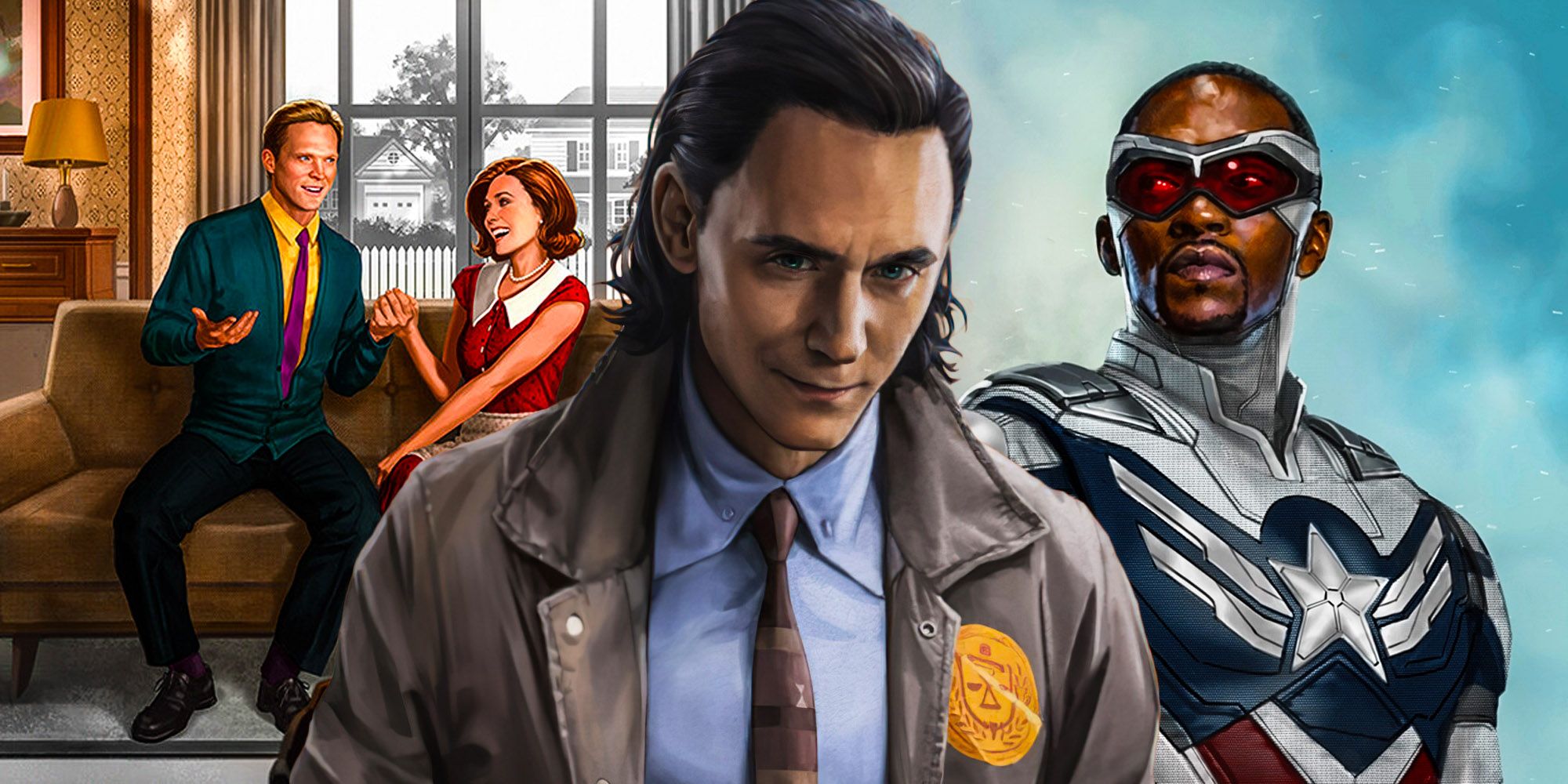 As What If...? comes to an end, it's clear that Marvel has to fix its pacing problems with the next wave of MCU Phase 4 Disney+ shows. Both Marvel's Phase 4 and a new era of streaming TV shows kicked off with WandaVision, followed by The Falcon and the Winter Soldier, then Loki, and most recently What If...?. So far, it's been a resounding success, with the MCU's streaming shows offering the chance for multiple supporting characters who couldn't be afforded more time in the spotlight in the movies to be explored more fully. It also showed Marvel's desire to experiment and get weird with genre, not to mention setting up Phase 4's multiverse in a big way.
With that experimentation, however, there was bound to come some negatives, and each show drew some criticism. At times, that criticism boiled down to Covid-19 necessitating some hurried narrative restructuring that showed (The Falcon and the Winter Soldier), at others, the unique genre concepts devolving into typical Marvel smash-ups in the finale (WandaVision), or personal beliefs that the relationships with the series protagonist should have worked out in another way (Loki). Some of those criticisms are warranted, while others fall under the category of personal preference rather than actual problems.
Related: All 13 Marvel TV Shows Releasing After Loki (& When)
The biggest issue with all three of MCU live-action shows is pacing problems, however. Before the next wave of shows hits Disney+, Marvel has to address the pacing issues. Some WandaVision episodes were so short, it felt as though they'd barely begun before the end credits started rolling. As a drama instead of a sitcom, Falcon & Winter Soldier's episodes were much longer than those of WandaVision. But it stuffed an enormous amount of plot and complex themes into just six episodes, and as a result, certain storylines were dropped for a time (or completely) and others felt rushed. Of the three shows, Loki fared the best in this regard, but even it had its problems, with varying episode lengths that made it hard to settle into the storytelling rhythm that episodic TV series need and that audiences look for.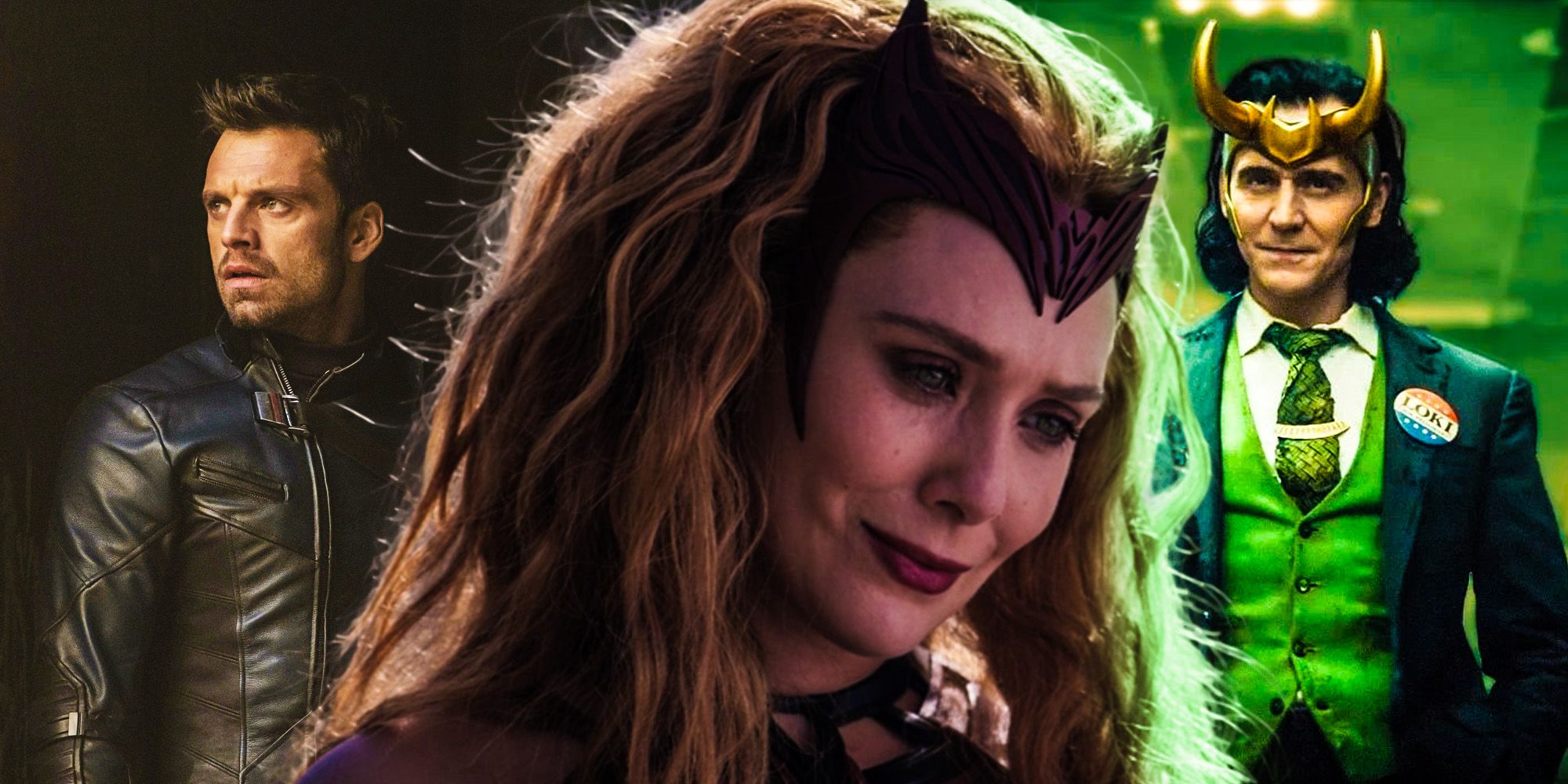 In fairness to Marvel, the MCU Disney+ shows aren't the first nor will they be the last shows to have pacing problems. They aren't even the first Marvel streaming shows to have pacing problems–complaints about pacing plagued Marvel Television's Netflix shows, too. It's an issue endemic to the streaming age, for a few reasons. TV shows were all predictably paced before the advent of streaming due to the fact they were all network or cable and thus built around commercial breaks. Half-hour sitcoms traditionally run about 21-22 minutes, hour-long dramas about 41-41 minutes. With most streaming platforms, however, there are no commercial breaks and so there's no need to adhere to the familiar structure. That left WandaVision, Falcon & Winter Soldier, and Loki to get experimental, leading to uneven results.
Likewise, a major and unspoken reason for the pacing problems of so many modern streaming shows is that these series are being created and written by people who have little to no experience writing for the medium of television, only film. Various people associated with Marvel have described their shows as having no drop-off in quality from the movies, which is good. But they've also described, for example, Falcon & Winter Soldier as being like "a six-hour-long movie," which is not so good. The fact is, it's not a movie–none of the MCU Disney+ series are. They're episodic TV shows, and there's a certain expectation that comes with that in regard to narrative flow.
The Disney+ shows weren't as much of a gamble as some made them out to be before release. It's still Marvel, whether big screen or small, and Marvel's brand is all but bulletproof. But the first few shows certainly were a gamble creatively in ways. At the very least, they were experimental, with no three-act structure and no commercial breaks to create story barriers and rails. But three shows have been released with more in varying stages of production. How to pace an episodic story is something Marvel should understand by now. If it doesn't, the pacing problems that have plagued the first three Disney+ series will continue through MCU Phase 4.
Next: Marvel Shows Are Highlighting The Current Disney+ Drawbacks
from ScreenRant - Feed