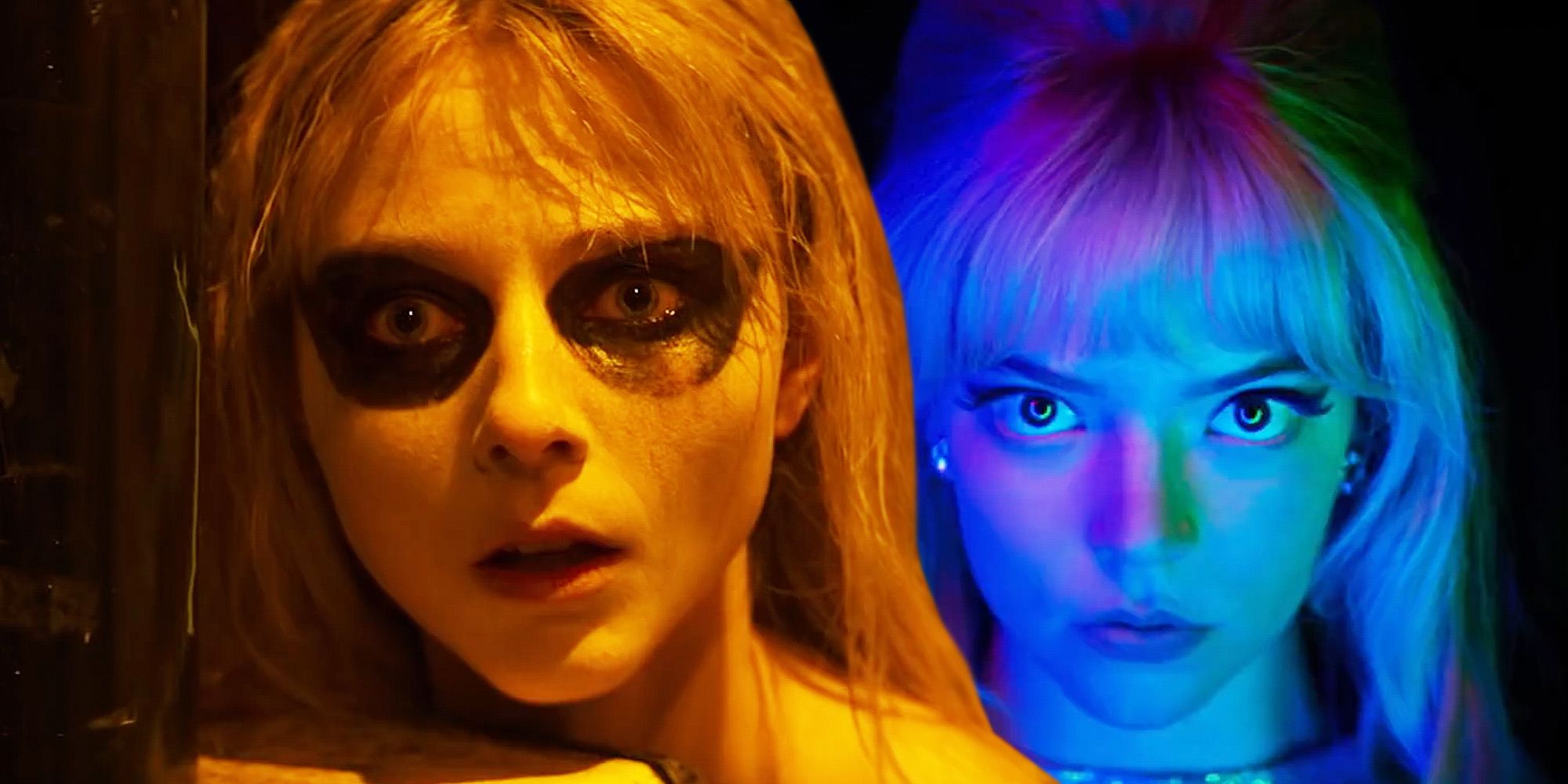 A new trailer for Edgar Wright's Last Night in Soho has arrived, highlighting the stylish murder mystery's early reviews. Starring Thomasin McKenzie, Anya Taylor-Joy, Matt Smith, and Terence Stamp, the film focuses on a modern-day fashion designer who is somehow able to transport back to the '60s where she gets embroiled in solving a murder. Wright directs from a script by himself and Krysty Wilson-Cairns, the Oscar-nominated screenwriter of 1917.
Wright's last film was the 2017 crime thriller Baby Driver, and he released his documentary The Sparks Brothers earlier this year. Thomasin McKenzie is best known for her role in Taika Waititi's JoJo Rabbit, while Anya Taylor-Joy recently made waves with her performance in Netflix's The Queen's Gambit and will next star in George Miller's Mad Max spinoff, Furiosa. Matt Smith, the eleventh Doctor in Doctor Who, will next be seen in HBO's Game of Thrones spinoff, House of the Dragon.
Related: George Miller's Last Night In Soho Response Makes Edgar Wright's Movie Essential
Today, Universal released a new trailer that shows off more footage from Wright's stylish murder-mystery thriller, as well as a smattering of reviews from critics that caught the film at TIFF last month. With terms like "intoxicating, superb, delicious, dark, dazzling, and to die for" being used, it appears that Wright has tapped into a very specific tone for the film, which is his first attempt at a seemingly serious horror tale. The style and atmosphere of Last Night in Soho is reminiscent of the Giallo sub-genre, which is the Italian thriller genre, developed in the mid-to-late 1960s.
Taylor-Joy is no stranger to the horror genre, having played numerous roles within the genre (or sub-genre) thus far. Taylor-Joy made her big debut in Robert Eggers' 2015 horror film The Witch, and would later star in M. Night Shyamalan's Split and Glass, as well as the sci-fi horror film Morgan. She also played Illyana Rasputin in Fox's The New Mutants, which was billed as a superhero horror film. Aside from Furiosa, Taylor-Joy is reteaming with Eggers for The Northman and will voice Princess Peach in the Super Mario Bros. animated film Mario.
Wright began his career with most of his films being in the comedy sub-genre, mixed with action, horror, comic book genres. With Baby Driver and Last Night in Soho, Wright appears to be taking a detour and axing the comedy in favor of mixing other genres instead. His next film is an adaptation of Stephen King's The Running Man, which was adapted initially in 1987 and starred Arnold Schwarzenegger. As the famed filmmaker continues to add to his already impressive resume of films, it's interesting to see him dabble and shake things up along the way, making for more interesting and compelling films, which still have his signature style, albeit in a different mash-up of genres.
Next: Every New Horror Movie Releasing In October And On Halloween
Source: Universal
from ScreenRant - Feed