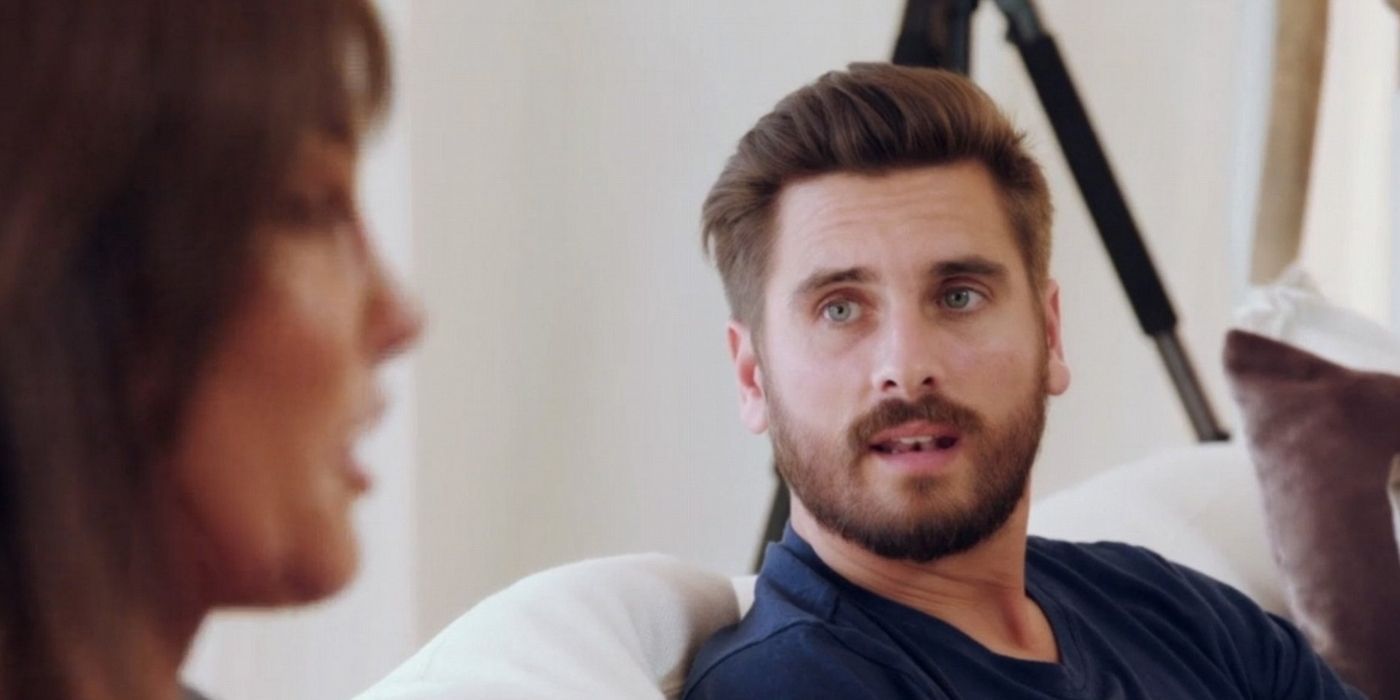 Keeping Up With the Kardashians star Kourtney Kardashian recently got engaged to Travis Barker, and Scott Disick is said to be "furious" about it. Kourtney and Travis have long been friends, but for the latter half of 2021, the Poosh founder and drummer have captivated fans with their relationship, whether through cuddling Instagram photos, hanging out with Megan Fox and Machine Gun Kelly, or paparazzi pics of them out on various date nights.
The paps were also there for the romantic engagement, in which Barker set up a circle of roses and candles on the beach in Montecito and asked her to be his wife. Everyone from A-list celebs to fans of the couple responded with congratulations on social media, but many also wondered how Kourtney's ex and the father of her three kids, Scott, would react. Kourtney and Scott's relationship played out over the years on KUWTK, and it hasn't always been easy for the former couple. In fact, Kourtney had long expressed on the show that she was wary of marrying Scott given their issues, and it wasn't until the very final season of KUWTK that it seemed like the two might be able to patch things up.
Related: KUWTK: All The Signs Scott Disick Isn't Over Kourtney Kardashian
When Kourtney and Travis' relationship became public, it made more sense that she pushed back when her sisters asked her to reconsider getting back together with her ex in the final season of the show. Now, a source tells Us Weekly that Scott is reportedly "absolutely furious" about their engagement and might be the only person in the celebrity-obsessed world who doesn't approve of this future union.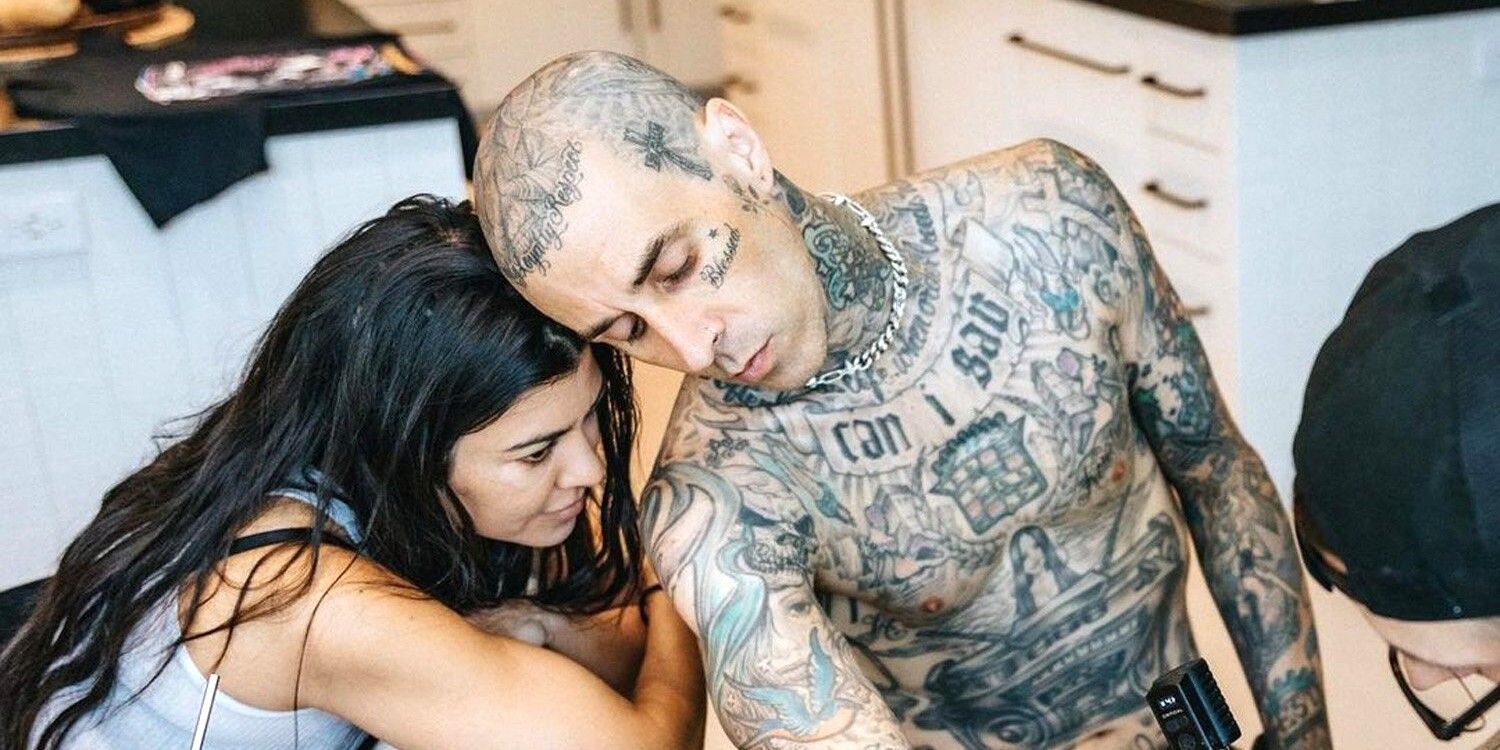 The source told the outlet, "He knew [an engagement] was possible, but is very jealous of Kourtney and Travis' relationship. Scott still thinks that they could call things off before the wedding." A source had previously told Us Weekly that Scott and Kourtney's relationship was "more strained than ever." With that in mind, his response isn't entirely surprising. Still, it comes after several months of questionable behavior from Scott regarding Kourtney and Travis' relationship.
Back in August, screenshots of DMs from Scott to Kourtney's other ex, Younes Bendjima, whom she dated from 2016 to 2018, were leaked. In them, Scott seemed to be responding to images of Kourtney and Barker engaging in PDA while on vacation and asked Bendjima, "Yo is this chick ok!????? Brooo like what is this. In the middle of Italy." Bendjima reportedly responded, "Don't matter to me as long as she's happy. PS: i ain't your bro." It's clear Scott feels very differently about the engagement and Kourtney and Travis' pairing than most. Hopefully, he can get behind it soon enough, as seemingly everyone else on the planet (and even Kris Jenner) is excited for the Keeping Up With the Kardashians star's next chapter.
Next: KUWTK: Why Scott's Inability To Get Over Kourtney Is Hurting His Image
Source: Us Weekly 1, 2
from ScreenRant - Feed